BitClave ICO Crowdsale
A Decentralized Search Ecosystem
BitClave ICO Details
Pre-Sale Start Date: July 25, 11:00am GMT
End Date: August 1
Website: Visit BitClave
Whitepaper: Link
"We envision a world where smart contracts replace the need for middlemen, changing the way communities use the Internet. Our main goal is to build a new standard for relationships between businesses and customers based on smart contracts." – BitClave
BitClave ICO Pre-Sale begins in...
Interview with BitClave ICO
Bitcoin Chaser: What kind of problem, market deficiency or opportunity inspired you to launch your project?
BitClave: When it comes to online advertising, businesses are forced to pay exorbitant amounts of money to "middlemen" in order to reach a captive audience for their promotions.
***
BC: How will your project address this problem, market deficiency or opportunity in a unique way?
BitClave: BitClave proposes a system in which the intermediaries are eliminated. Instead of paying any "middlemen", companies automatically make personalized offers directly to consumers who have opted in for the service. In this ecosystem, consumers have control over their own data and can opt into advertising and analytics services by retailers through the use of smart contracts.
***
BC: How do you think that competition will develop following your ICO?
BitClave: BitClave is about to disrupt $550B market monopolized by Google and Facebook. We believe that more blockchain solutions will be required in the industry following our ICO
.
***
BC: For all those who have read your white paper and are still on the fence about investing in your ICO, what can you tell them that could lead them to invest in your project?
BitClave: BitClave token users will have an opportunity to participate in creating of ecosystem of the future, ecosystem that will eclipse Google and Facebook dominance and create a new approach to data privacy.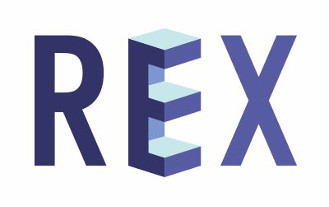 REX ICO Real Estate Revolution: connecting vendors, buyers and agents over a fast, flexible and free global listing network. REX ICO Information Platform: Ethereum Security CAP: 133,333 ETH ICO Start Date: 4:00pm UTC July 31st, 2017 ICO End Date: 3:59pm UTC August...
Every week BitcoinChaser will brings you the latest token sales, including exclusive interviews with the people behind the projects. To see them all in one place,
visit our Initial Coin Offering hub.