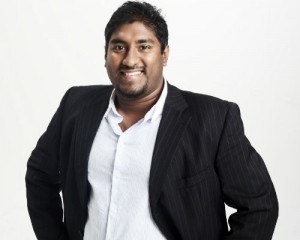 Vinny Lingham is an internet entrepreneur originally from South Africa. He is best known as co-founder and CEO of Gyft, a mobile gift card company backed by Google. Lingham is a big advocate for Bitcoin, and Gyft was one of the early adopters amongst the businesses to accept Bitcoin as payment.
Other than his work with Gyft, Lingham is the founder and former CEO of Yola, Inc. (SynthaSite), a start-up that provides free website building, publishing, and hosting, and a co-founder of SiliconCape.com, an NGO based in South Africa that serves to turn Cape Town into a technology hub. But that isn't all, he also is the founder and form CEO of incuBeta and Clicks2Customers, which provide search engine marketing software services.
Lingham also serves on the board of ChessCube, SkyRove, and Personera, and previously ValueClick and Yahoo. In 2014 Lingham was a candidate to be appointed to the board of the Bitcoin Foundation.
Watch: An interview with Vinny Lingham at CoinSummit, about Gyft and it's acceptance of Bitcoin, and the future of Bitcoin.
Join the Conversation: Tweet @VinnyLingham