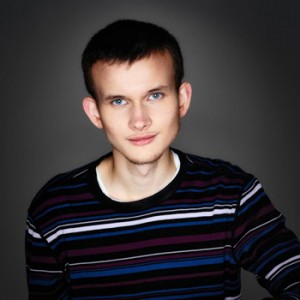 Vitalik Buterin, one of the younger personalities in the Bitcoin space was born in Russia in 1994 and moved to Canada in 2000. Buterin became interested in Bitcoin in 2011, and soon after became cofounder and head writer of Bitcoin Magazine.
In 2013 Buterin left university to work on cryptocurrency, as a writer and software developer. In 2014 Buterin co-founded Ethereum, which acts as both a software development platform and a decentralized mining network.
Though he is still quite young, Vitalik Buterin received the Thiel Fellowship award, to further his work in cryptocurrency and software development, and he is a winner of the World Technology Award in the field of IT Software in 2014.
Watch: Vitalik Buterin explains Ethereum in three minutes.
 Join the Conversation: Tweet @VitalikButerin