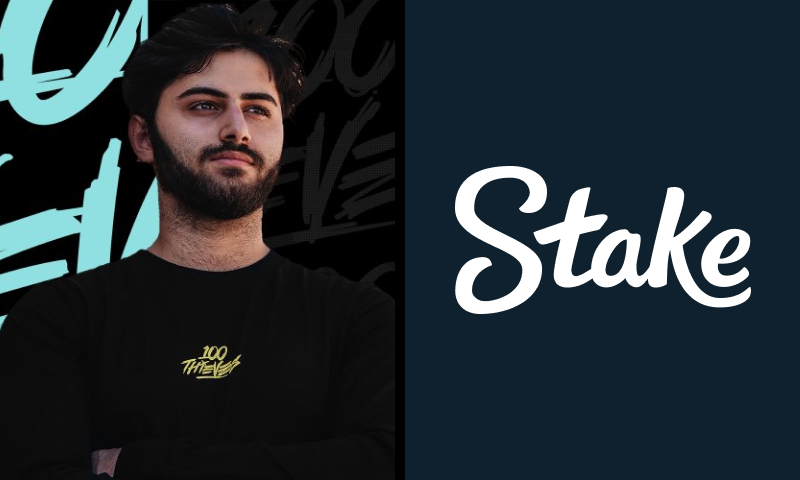 I bet you didn't expect to see your favorite 100 Thieves streamer win this big. You may know 100 Thieves as an American lifestyle brand and gaming organization, but today they made headlines for gaming in a casino setting.
100 Thieves is owned by renowned streamers, Nadeshot, Scooter Braun, Valkyrae, CouRageJD, and internationally famous rapper Drake. Drake is actually in partnership with Stake casino so this win probably feels closer to home for the streamer who won.
The date was August 4th, when the streamer Yassuo was playing a few spins on the Moon Princess slot. Yassuo had scored 56 free spins on a bet amount of $120, but he didn't know how crazy these free spins would get.
What started out as a few free spins got retriggered to a total of 56 free spins, and with that increase, Yassuo was able to win big. Yassuo ended his free spins winning a grand total of more than $500,000 on a $120 bet amount. That's a multiplier of more than x4,166.
This isn't the biggest win we have seen on stream from a 100 Thieves affiliated player, as stated, Drake had recently won an incredible $25 million while playing roulette. It's not uncommon to see streamers win big, as they have the money to do so.
Stake is leading the online casino streaming world, and with all these recent big wins, it's no surprise why. Stake casino has thousands of games for players to try out, as well as some of the most lucrative bonuses in the business.
If you want to learn more about this casino, check out our Stake casino review. We bring you all the biggest and best casino news.
Stay updated with Bitcoin Chaser, sign up to our newsletter for news, exclusive bonuses, and more.