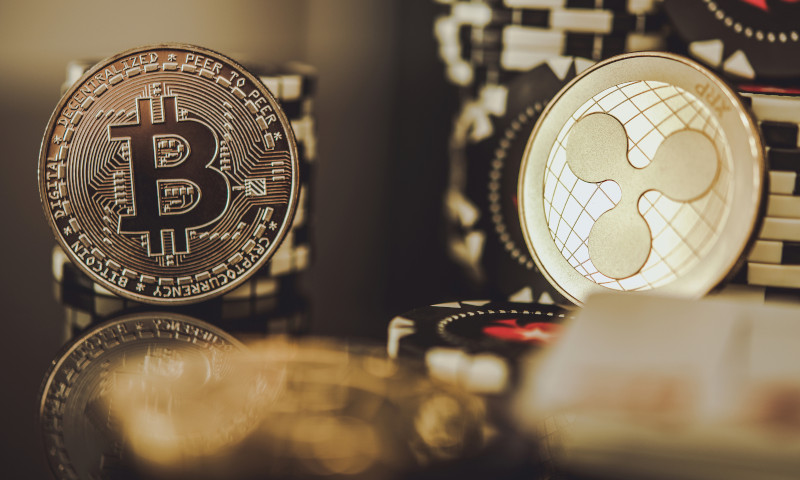 It's hard to believe that another year has already passed, and we are ending 2022 with a bang. As the world of cryptocurrency continues to evolve and grow, it's exciting to see what the best crypto casinos have achieved this year. 
From new and innovative games to cutting-edge security measures, these casinos have truly set the bar high for the rest of the industry. In this article, we will look at some of the standout achievements of the best crypto casinos in 2022, highlighting how they have distinguished themselves from the competition and set the stage for even more impressive accomplishments in the future. So, without further ado, let's dive in and see how 2022 changed the world of cryptocurrency gambling.
BC.Game

BC.Game continues to bring out the big guns through the acceptance of more and more accepted cryptocurrencies, boasting a total of more than 100 right now. But they didn't stop there. In 2022, BC.Game announced the introduction of its sports betting platform. In addition to their brand new sports betting section, they also released news about their partnership with the Argentine Football Association. While this news was massive at the time, after Argentina won the FIFA World Cup, it's an even bigger win now. And the cherry on top of all of this is the BC.Game Degen Pass, a utility NFT for the Degenverse. What a year BC.Game has had.
Rollbit

Rollbit takes its title of most innovative casino very seriously, and proved it throughout the year of 2022. Rollbit casino released a feature unlike any seen before, where clans of players can combine their funds and share their profits. Put together some cash, put your best players to work, and reap the rewards of teamwork. But Rollbit wanted to bring their players even more utility and benefits, hence the introduction of their native RLB coin and their Sport Rollbot NFTs. The Rollbot NFTs are especially interesting as they provide sport-specific benefits, parlay multipliers, wagering worth, and how many RLB owners earn. Rollbit continues to impress us every year, so we're excited to see what they have in store for 2023.
Stake

Stake casino is a fan favorite in the community, and they started 2022 solidifying their status. In March, Stake announced they would officially be partnering with world-renowned musician Drake. Drake was giving away thousands of Dollars in his Stake streams, before unfortunately gambling streams were banned on Twitch, with Stake specifically being called out. But it's not all doom and gloom, it actually highlights what an impact Stake had in the gambling streams industry. Stake didn't let the ban get them down, as they announced the long-anticipated release of their US-compliant gambling site. It has been an extremely eventful year for Stake casino.
BitStarz

Another industry-leading casino making waves and riding the highs of 2022. BitStarz has been a staple of the community. With more than 3.4 million players visiting their site in 2021, BitStarz started off 2022 with a nomination for 'Online Casino of the Year' from the Global Gaming Awards. Regardless of who won, it's always an honor to be nominated and BitStarz deserves the recognition for their great game selection, stellar bonuses, effective customer support, and more. Then closer to the end of 2022, BitStarz gave their players an opportunity to win big BitStarz with the Halloween Level-Up Adventure. 40 levels of crazy bonus prizes and a grand ending of €10,000 cash. 2022 gambling wouldn't have been as good without BitStarz.
Punt

Punt casino is another gambling provider that used 2022 to bring innovation and excitement to the industry. In 2022, Punt casino completely upgraded its platform and brought to its players a range of new games, features, accepted cryptocurrencies, and bonuses. Punt was already a strong contender in the space, so these additional upgrades just made them shine more, highlighting their goal to always be better. But then they got even better, with a promotion so crazy it shocked the gambling realm. Punt casino launched a promotion that allowed players to win an all-inclusive trip to Qatar to experience the FIFA World Cup firsthand. Other prizes in this promotion also included an iPhone 14, $1,000 crypto prizes, 20% cashback bonuses, Amazon gift cards, free spins, and so much more. What a way to end the year.
Final Thoughts
In conclusion, the world of online crypto casinos has exploded in popularity in recent years, and 2022 concluded no different. With a wide range of games, generous bonuses, and fast and secure transactions, these casinos offer a top-notch gaming experience for players. We can't wait to see what 2023 has in store, and we are excited to see what new and exciting developments the best crypto casinos will bring to the table.
Keep an eye on these top-performing casinos in the coming months. Who knows what the future holds, but with such impressive achievements already under their belts, we have no doubt that the best crypto casinos of 2022 will continue to lead the way into 2023.