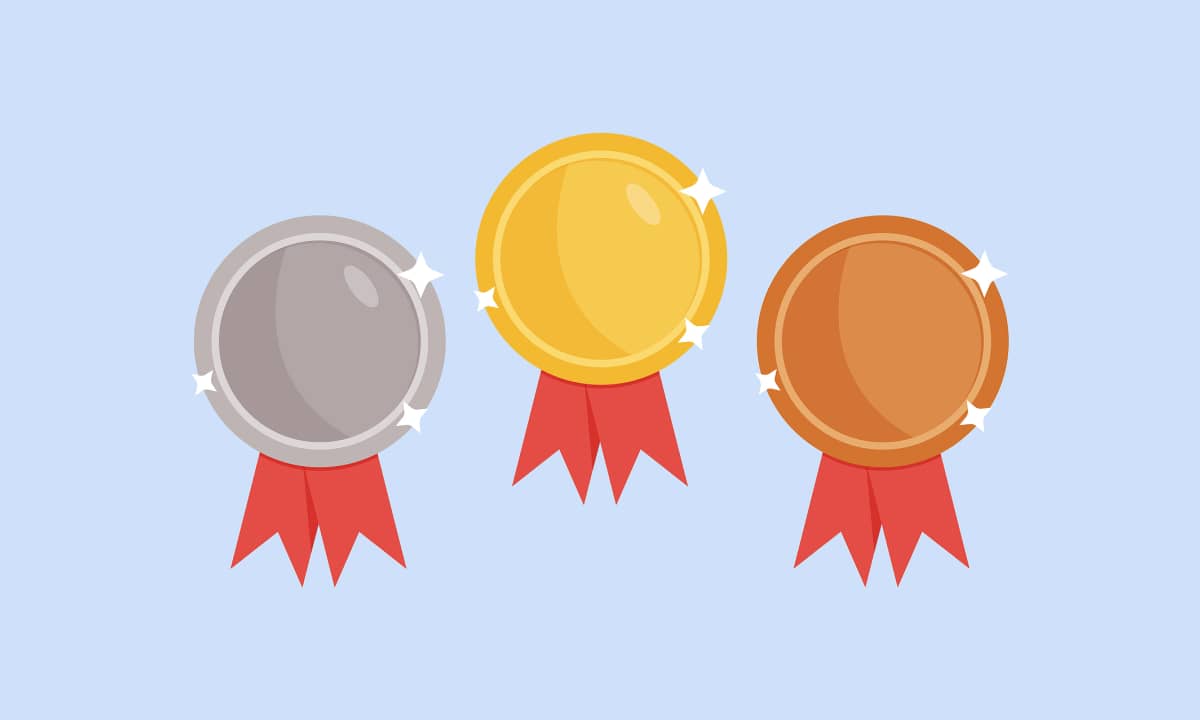 SoftSwiss is an online casino software provider used by many of the biggest crypto casinos around. BetChain, CryptoWild, and BitStarz all make use of SoftSwiss' technology, to name only three of the 300+ online gaming platforms SoftSwiss powers.
The company's iGaming software not only supports these platform's games, affiliate programs, and jackpots but also their crypto payments.
SoftSwiss has now released the three most popular cryptocurrencies among its player base in 2021, in no particular order, across its hundreds of casino brands.
Bitcoin

It will not come as much of a surprise to discover bitcoin is among the top three crypto payment options at SoftSwiss casinos. Bitcoin is the grandfather of the cryptocurrency scene after all with it's genesis block mined in distant January 2009.
BetChain has accepted bitcoin since in 2014, at a time when the price of one BTC remained under $1,000.
There are more and more online casinos than ever accepting bitcoin than ever and the popularity of the coin among gamblers is expected to remain strong for a long time to come.
Ethereum

Joining bitcoin in the top three cryptocurrencies used at SoftSwiss casinos is ethereum. Again, no real surprises here.
From the beginning ethereum has been one of the main competitors to bitcoin, offering a wide range of possibilities to its users and backed by an active community.
SoftSwiss and cryptocurrency casinos in general were slower to pick up ethereum. BitStarz casino, for one, only started accepting ethereum in 2018.
But a lot has changed in the four years since. There has been an explosion in the number of casinos that accept ETH, including blockchain casinos and dApps.
Litecoin

We have left the one small surprise on this list till the end. Litecoin joins bitcoin and ethereum on SoftSwiss' most-used cryptocurrency in 2021.
Litecoin is based on the original bitcoin algorithm, and for a very long time was consistently among the top cryptocurrency by market cap.
It has since dropped out of the top ten, but it is still massively popular amongst gamblers thanks to the benefits litecoin gambling offers.
Our Own Findings
From our reviews
This information from SoftSwiss is a really valuable insight into the cryptocurrency gambling landscape of 2021. And interestingly we at BitcoinChaser came to a similar conclusion ourselves.
At BitcoinChaser we have reviewed over 180 online casinos. We track the cryptocurrency payment options at all these casinos meaning we were able to determine what the most commonly accepted cryptocurrency was.
Our findings matched that of SoftSwiss'.
Of the 180 casinos featured on BitcoinChaser:
160 casinos accept bitcoin
101 casinos accept litecoin
100 casinos accept ethereum
Very close between litecoin and ethereum indeed. Coming not-so-closely in 4th and 5th were Bitcoin Cash (73) and Dogecoin (61).
From our survey
We also ran a survey in December last year to discover what matters most to our readers. We learned a lot about our community and the crypto gambling space in general.
One of the questions we asked was: "What cryptocurrency are you most interested in?"
The results, in order of popularity, were:
Bitcoin
Ethereum
Litecoin
Bitcoin Cash
XRP
Here again, the top three match SoftSwiss' information that bitcoin, ethereum and litecoin are the three most popular coins of choice amongst cryptocurrency casinos players.
Times Are Changing
What the future holds nobody knows, but for the time being we can assume these three coins will remain incredibly popular among casino-goers.
It is a very interesting time to gamble with cryptocurrency. Exciting new platforms like BC.Game are emerging, smaller casinos like Roobet are innovating, and the big guys like BitStarz continuing to improve with SoftSwiss' backing.
Where will we be this time next year? Well, we will just have to wait and see.