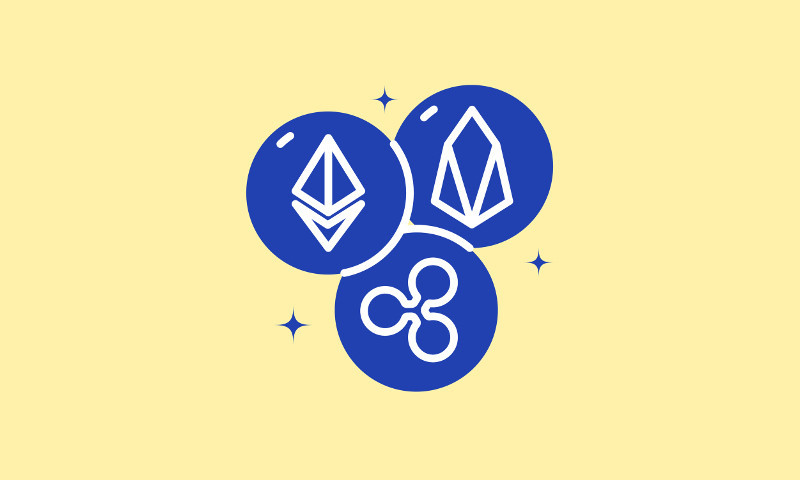 When Bitcoin was invented in 2009, few could have predicted that it would have been the start of a multi-trillion dollar industry. It's been a little over a decade since then, and we've seen the cryptocurrency industry transform in unimaginable ways. Today, the cryptocurrency market is worth a whopping $2 trillion USD (at the time of writing), with Bitcoin continuing to account for a large percentage of the market capitalisation.
Cryptocurrencies have totally revolutionized the way we do things – including gambling. Over the past few years, we've been seeing more and more online casinos take altcoins (and Bitcoin) on board, either alongside or in place of their fiat currency options. And it's only the very beginning. As Bitcoin and altcoin gambling starts to overshadow the traditional online casinos, it's important that you stay in the know. We'll be taking a look at the best altcoin casinos and gambling sites, so that you can start participating in the fastest growing industry in the world.
The Best Altcoin Casinos
When you begin your altcoin gambling career, you're going to want to ensure that your chosen crypto casino is trustworthy, established, and, let's not forget, entertaining. A generous welcome package is a plus too. Fortunately, we've done the dirty work for you. The following list includes all of the altcoin gambling establishments that have earned our gold star of approval.
What are Altcoins?
If you're not familiar with the term, 'altcoin' refers to any cryptocurrency that is not Bitcoin, deriving from "alternative coin" (alternative to Bitcoin). You've probably heard some of these names before, like: Ripple (XRP), Litecoin (LTC), Ethereum (ETH), and Bitcoin Cash (BCH). Like Bitcoin, altcoins are cryptocurrencies that use blockchain technology to facilitate secure peer-to-peer transactions.
Using Bitcoin's success as a springboard, each altcoin has developed their own unique rules and benefits to appeal to different users. Some altcoins promise faster transactions or lower transaction fees, while others prove to be more eco-friendly than Bitcoin. Whatever the case, it's an increasingly competitive market and driving innovation fast and furiously.
Growth of Bitcoin and Altcoins
As we've already mentioned, Bitcoin was the first successful cryptocurrency, launched back in 2009. Bitcoin was invented by Satoshi Nakamoto, an anonymous individual or group of people, whose identity remains a mystery to this day. Despite not knowing who they are, Nakamoto's innovations in blockchain technology went on to spark a global boom of digital assets.
Cryptocurrencies are supported by blockchain technology, which makes it possible to trade without a centralised system (in other words: it allows one to sidestep the banks). The term "blockchain" is likely to accompany any conversation relating to Bitcoin and other cryptocurrencies, and simply refers to the technology on which that currency operates. For instance, Bitcoin runs off of the Bitcoin blockchain, while Ethereum runs off its own Ethereum blockchain.
At first, cryptocurrencies were largely seen as a fringe idea, but this dramatically changed after the crypto bull run of 2017. Cryptocurrencies had already grown in popularity by that point, but when Bitcoin's price peaked just under $20,000, things started to change and the world took notice. Altcoins, forever on the trail of Bitcoin, swiftly followed suit, and the entire digital asset market swelled thanks to what has become known as the "ICO Boom". This involved hundreds of projects launching their platforms and along with it an avalanche of new altcoins. Many didn't make it.
Today, cryptocurrencies like Ethereum, Ripple, and Bitcoin are household names. The crypto market has grown in leaps and bounds and sparked the creation of alternative industries, like the altcoin gambling scene.
Top Altcoins
If you're looking to start gambling at altcoin casinos, it's probably a good idea to first acquire some altcoins. Let's take a look at the top seven altcoins at the time of writing, according to CoinMarketCap.
When you're looking to start playing at altcoin casinos, you should first decide which altcoin you want to play with. Any of the top ten cryptocurrencies by market cap will be fairly accessible and easy to buy.
How to Start Playing with Altcoins
When you want to trade altcoins, you'll need to do so over a cryptocurrency exchange or trading platform. Exchanges like Binance and Coinbase are established and trustworthy, and allow you to buy altcoins with your credit or debit card. All you need to do is sign up, complete a KYC process, and have a crypto wallet where you can store your digital assets.
Crypto wallets are digital wallets that allow you to store your cryptocurrency, however, you will likely need several wallets if you're looking to buy several cryptocurrencies as one crypto wallet does not support another (e.g. Ethereum wallets cannot hold XRP, while Litecoin wallets cannot hold USDT).
Each wallet is made up of a public key, an address to where people can send your crypto, and a private key that allows you access to your crypto funds. Never share your private key with anyone as this will immediately give them access to your funds.
Every altcoin casino has a specific address, which they will share with you so that you can use it to deposit your altcoin. Usually, the funds will be credited to your account instantaneously – although it does depend on the coin and online gambling platform of your choosing. Different coins have different transaction times and may take a little longer on occasion due to network congestions.
Playing with altcoins is simpler than it might sound, and allows users to tap into the fast-paced world of cryptocurrency to benefit their playing habits. For instance, when playing with altcoins you can start playing faster than if you had deposited fiat, and who has time to wait around for funds to clear these days?
Start Playing at Altcoin Casinos Today
Now that you have a comprehensive list of the best altcoin casinos, you can start playing the very best games the industry has to offer. From slots to video poker, table games, scratch cards, live casino games, altcoin games and altcoin gambling, there's nothing that these altcoin casinos can't do.