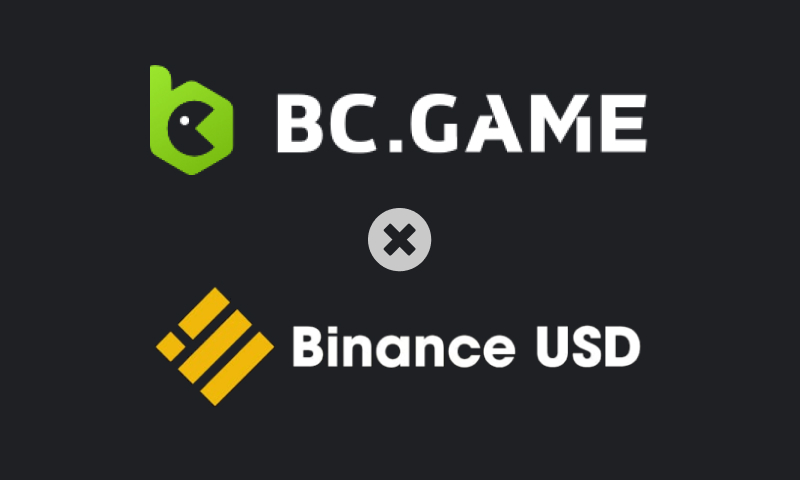 Founded in 2017, BC.Game casino has come a long way in providing players with a secure and entertaining platform to enjoy. They are solely focused on elevating the crypto casino experience through the use of smart contracts and the adoption of cryptocurrencies. They provide their audience base with a great selection of provably fair games, adding an extra layer of trust that can't be beaten, on top of their platform licensing. Trust and transparency are a big part of this casino, which would explain why they use cryptocurrency as their sole payment method.
Cryptocurrencies, through blockchain technology, ensure transparent, fast, incorruptible, and secure payment processing. Depending on the network speed at your time of deposit and withdrawal, most crypto payments are instant. BC.Game casino pushes its dedication further, by accepting over 50 different cryptocurrency tokens for your processing needs. They even have their own cryptocurrency token on-site, known as BCD, with a conversion rate of 1BCD to 1 USDT. The token can not be deposited or withdrawn but can be swapped for other tokens, used to play games, tip, coin drop, or make it rain.
Another Cryptocurrency Added To The Catalogue
BC.Game has recently announced another addition to their already extensive cryptocurrency offerings. Their new token of choice is Binance USD (BUSD). BUSD has been making headlines for many reasons, mostly due to being a token conceptualized and issued by Binance exchange in partnership with financial institution and technology company Paxos.
BUSD is a stable coin tied to the success of USD, the fiat currency, at a 1:1 ratio. What is very interesting about this cryptocurrency is the fact that it has been approved by the New York State Department of Financial Services. This is especially a benefit for the community as it is a cryptocurrency tied to the value of the American currency. It's clear why BC.Game has gone out of its way to make this cryptocurrency accessible to its players.
And to top off this new addition, BC.Game announced the arrival and acceptance of BUSD with a competition. If you want to build up your BUSD account value on BC.Game then this is the piece for you. The competition is being run on their Twitter for 48 hours, and the requirements are fairly simple.
You will first need to be following @bcgamewin and @BCGameOfficial on Twitter. You will then need to like and retweet their post. Tag 5 friends in the comments selection, as well as provide your BC.Game account username. That's it! Once done, you stand the chance to win $100 worth of BUSD. There will be 10 winners in total, meaning BC.Game is giving away more than $1000 worth of BUSD. What a great way to introduce their new accepted cryptocurrency. Head over to their Twitter, @BCGameOfficial, to enter.
UPDATE: the competition winners have been announced on BC.Game Twitter channel.
BC.Game Casino With The Big Wins
BC.Game continues to impress us with its innovative strives and dedication to customer satisfaction. Most casinos would just add the payment method and move on but BC.Game provides their players with a more fun way of finding out, plus the chance to win. But this isn't the only way you can win with this casino, one of our favorite features on their platform is the daily lucky spin. The daily lucky spin allows you to win a variety of cryptocurrencies every day, ensuring every day on BC.Game is a day to celebrate. There are plenty of other bonuses, tasks, competitions, and onsite games you can play to win even more. There is no shortage of winning potential and fun when it comes to BC.Game casino.
Want to learn more about BC.Game? Read our BC.Game review.