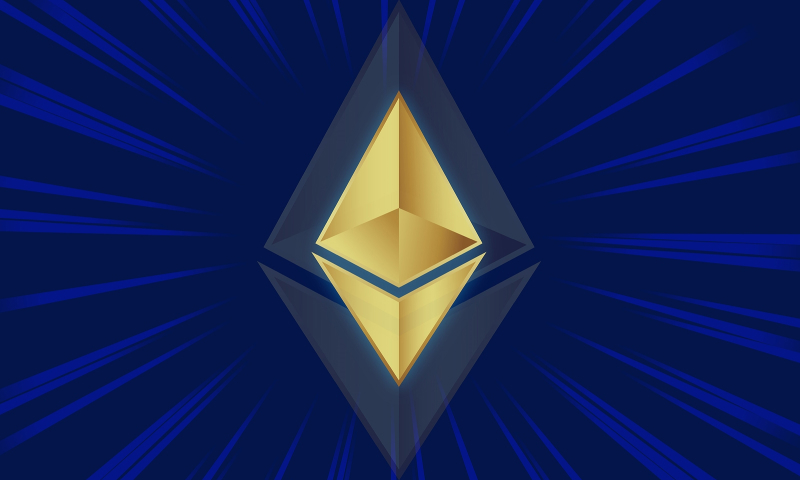 Ethereum is a multipurpose blockchain, whose main function is to act as a base blockchain on which decentralized applications (dApps) can be developed. In fact, it was the first such blockchain to offer such functionality, which is one of the reasons why it is so popular among blockchain developers.
This is a large reason why Ether (ETH) is the second-most valuable cryptocurrency by both unit price and market capitalization. Below, we have provided a list of the more popular Ethereum wallets, with a brief summary of their top features.
MetaMask Wallet – Best for Ethereum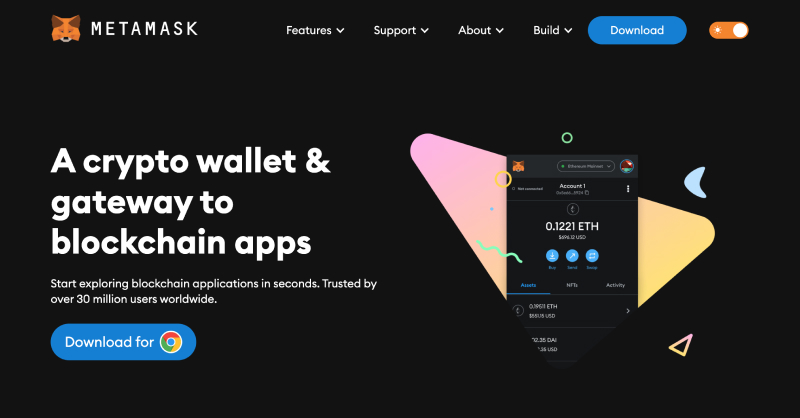 MetaMask Wallet is probably the most well-known Ethereum wallet on this list, as it is compatible with a wide variety of cryptocurrency exchange platforms, apps, gaming dApps, DeFi apps and more.
MetaMask is also one of the simpler wallets, as it is a straightforward crypto wallet for storing and transacting with dApps that are built on the Ethereum blockchain and side-chains. It may soon also offer staking services as well.
Pros
Tokens can be traded and bought within the wallet itself
Available across all platforms
Cons
No fiat compatibility
Only Ethereum-based tokens are supported
Why choose MetaMask Wallet
MetaMask is arguably the most trusted pure Ethereum wallet. The major benefit of using a wallet that is dedicated to a single blockchain is that the coding is less complex than a wallet that offers more services and access to more cryptocurrencies, which makes it less vulnerable to hacks. Additionally, when cryptocurrencies are spread across different wallets, it means that even if there is a hack, you will only lose some and not all of your digital assets should you fall victim to a phishing attack or hack.
Available on: Desktop, iOS and Android devices
Read our MetaMask wallet review or visit the MetaMask website.
Coinbase Wallet – Best for Multiple Crypto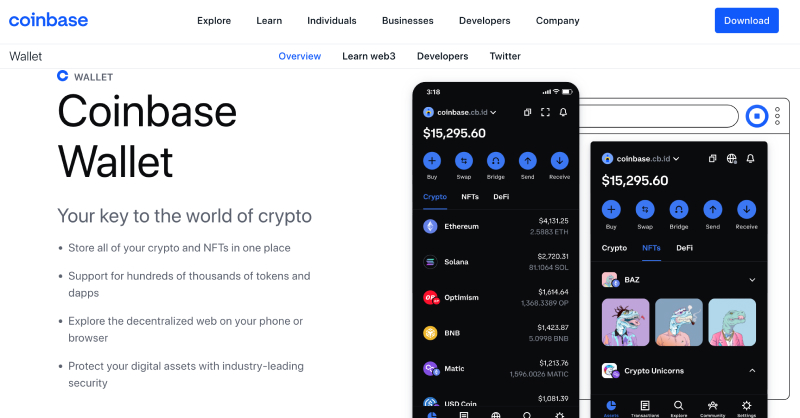 Coinbase Wallet is Coinbase's official, stand-alone multichain cryptocurrency wallet. It is designed to counter the concerns of those who did not want to risk storing the keys to all of their cryptocurrency directly on Coinbase's cryptocurrency exchange platform. It accomplishes this by allowing its users self-custody to manage their accounts and keys in a single off-platform wallet. It is not just a wallet, as it also allows its holders to use DeFi liquidity pools to supply or borrow crypto and join and participate on DAOs. It also supports over 50 fiat currencies.
Pros
Supports over 100,000 digital assets
Multi-blockchain compatibility
Cons
Poor customer support
High transaction fees
Limited desktop functions
Why choose Coinbase Wallet
Coinbase is a multi-chain wallet. This means that it provides the user with private addresses to multiple blockchains, thus enabling digital assets from many unaffiliated blockchains to be stored in a single wallet. It also allows for various decentralised financial services to be conducted within the wallet itself.
Available on: Desktop, iOS and Android devices
Read our Coinbase wallet review or visit the Coinbase website.
Exodus – Best for low fees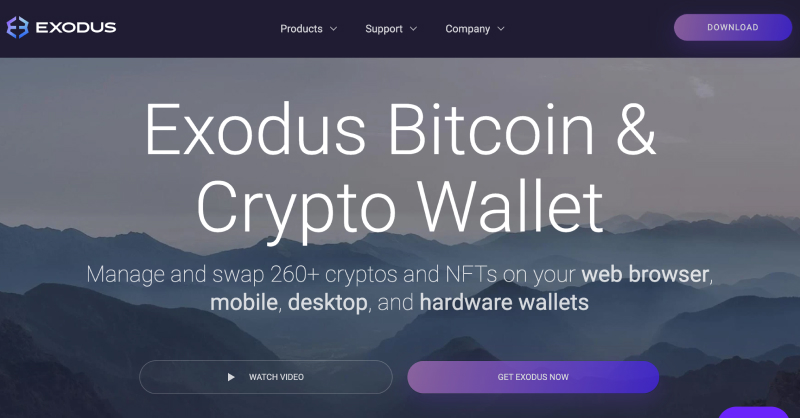 Exodus Wallet is another multichain, self-custodial cryptocurrency wallet that not only allows the users to store and transact ETH, Bitcoin (BTC) and other altcoins, but which also offers DeFi services such as staking and token swapping, as well as having an NFT display section for all of your compatible NFTs.
Another significant feature of Exodus Wallet is that it allows for users to buy and sell cryptocurrency with 39 different fiat currency options, with the fiat being transferred directly to and from your bank account.
Pros
Inbuilt cryptocurrency exchange platform
Multi-chain compatibility
Cons
Only available in English and Spanish
Why choose Exodus Wallet
Exodus is a multi-chain wallet that charges lower fees than the Coinbase Wallet, with fees built into spread pricing. Additionally, it offers in-app DeFi services which are fully functional on its desktop app.
Available on: Desktop, iOS and Android devices
Visit the Exodus website.
Trust Wallet – Best for security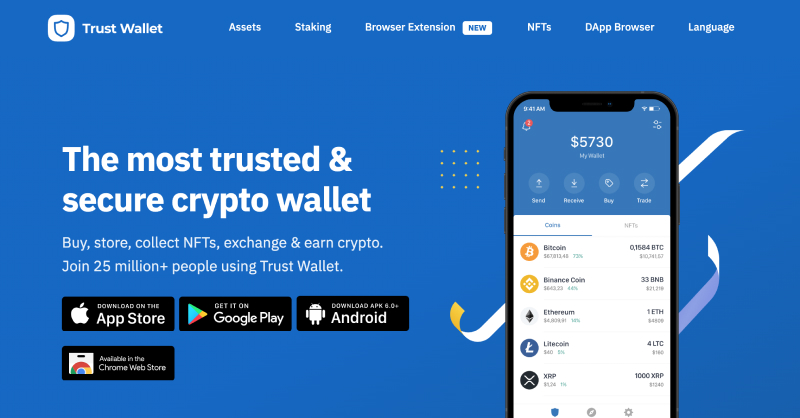 The Trust Wallet is a self-custody wallet whose multi-chain compatibility allows users to store and transact over 4.5 million different digital assets. It has an intuitive, user-friendly interface and provides live updates on the price indexes of altcoins stored in your wallet thanks to its integration with various partnered payment networks and cryptocurrency exchange platforms, as well as enabling token swapping and staking of some cryptocurrencies.
Pros
Inbuilt cryptocurrency exchange platform
In-app staking for 12 cryptocurrencies
Cons
Minimum purchase of $50 USD
Indirect transactions through exchange platforms
Can only purchase crypto through the mobile app or third-party sites
Why choose Trust Wallet
Trust Wallet is a multi-chain wallet. It also has the added benefit of allowing users to interact with external dApps and charges a low service fee. Its biggest draw is that it offers extra security options of 2FA, fingerprint recognition and facial recognition, which can help to keep your cryptocurrency extra secure should someone unauthorised somehow discover your private key.
Available on: Desktop, iOS and Android devices
Visit the Trust Wallet website.
BitKeep – Best for beginners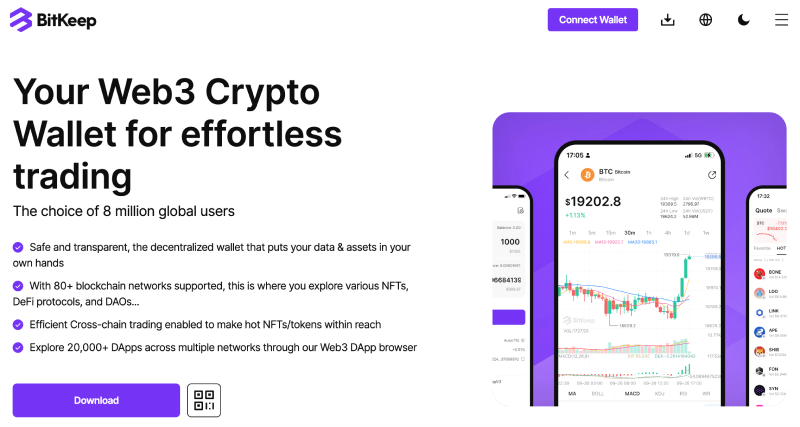 BitKeep is a self-custody multi-blockchain compatible wallet that enables users to import their existing wallets to their BitKeep wallet, thereby allowing them to manage their cryptocurrency portfolio from a single wallet.
BitKeep also provides real-time prices for compatible cryptocurrencies, which can then be purchased, sold or swapped directly through the wallet. It also features an in-app NFT marketplace, dApp store and decentralized exchange platform (DEX) allowing for cross-chain token swapping.
Pros
Supports around 25 mainstream protocols
Supports over 25,000 dApps
Cons
Customer service contact via email only
Why choose BitKeep Wallet
BitKeep is a multi-chain wallet that is useful for beginners since the interface is simple and straightforward. It has an in-app cryptocurrency exchange platform and NFT marketplace, and also facilitates cross-chain token swaps. Additionally, BitKeep's code is open-source.
Available on: Desktop, iOS and Android devices
Visit the BitKeep website.
Comparing Ethereum wallet features
| Feature | MetaMask | Coinbase | Exodus | Trust Wallet | BitKeep |
| --- | --- | --- | --- | --- | --- |
| Secure | Yes | 2FA | Yes | Yes | Has DESM features |
| Support | Only tickets and email | 24/7 | 24/7 Email support, also accessible via social media | Email support | Not great |
| Mobile app | Yes | Yes | Yes | Yes | Yes |
| Desktop app | Yes | Yes | Yes | Limited – no purchases | Yes |
| Cloud Storage | Yes, on iOS | No | No | No | Yes |
| Cold storage | Yes | No | Yes | No | No |
| Account backup | Yes | Yes | Yes | Yes | Yes |
| Decentralized | Yes | Yes | Yes | Yes | Yes |
| Anonymous | Yes | Yes | Yes | Yes | Yes |
| Multichain | No | Yes | Yes | Yes | Yes |
| Staking | No | Yes | Yes | Yes | No |
| Num. of users | 10M | 1.4M | 1.25M | 25M | 8M |