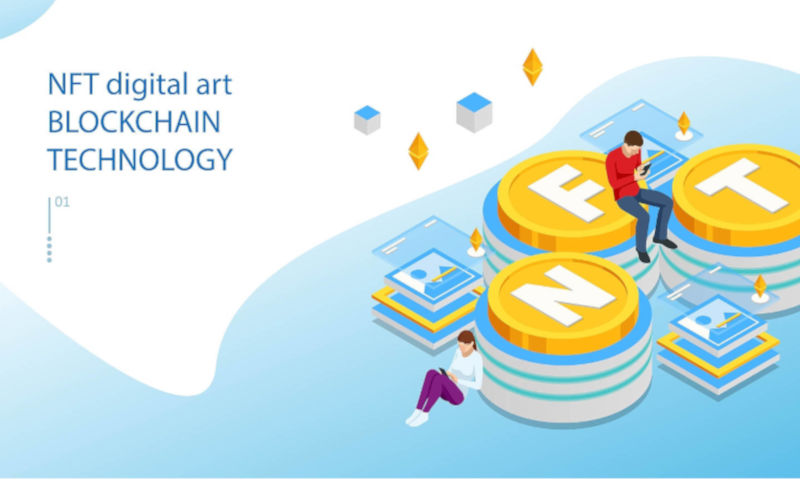 Voted as "Word Of The Year" for 2021 by Collins dictionary, NFTs have quickly become a household name. The adoption of NFTs has been a lot more smooth sailing in comparison to that of actual cryptocurrency assets. The concept of NFTs is a product that people can buy and sell, verse the misconception of crypto as "stocks", may have been a driving force for this. Nonetheless, NFTs hold infinite value for a variety of industries. Not only does crypto benefit from the hype surrounding NFTs, but so do industries such as arts, gaming, books, and more. The thought of owning an asset that is unique and can only ever be seen as yours, aside from selling, is an exciting product point that can't be fought. It's like owning a one-of-a-kind Gucci jersey, it is bound to be of more value than pants you can buy anywhere. 
If you, like the rest of the world, are interested in learning more about NFTs and buying them, then you have come to the right place. We want to make your NFT journey as easy as possible, and that's why we have compiled this list. Let's take a look at the best NFT marketplaces.
Best NFT Marketplaces
Back in the day, Ethereum was the only place for people to buy NFTs, but due to high fees and slow speeds, more options have started popping up. There are loads of NFT marketplaces currently circulating, but you want to ensure you make your purchase on the best platform. We have been listening to the community, seeing what they have to say, and this is what we found. On top of reviewing these marketplaces and comparing their features, these are the best NFT marketplaces for you to buy on:
OpenSea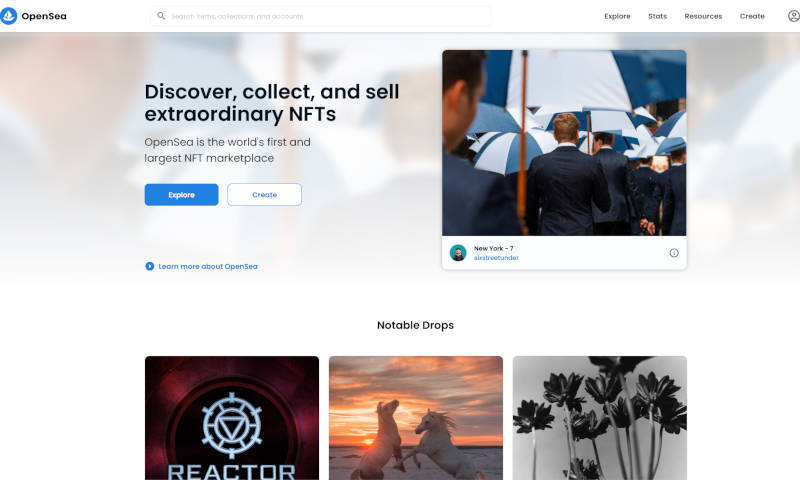 OpenSea is currently titled as the largest NFT marketplace, and while they do feature an incredible array of NFTs, the platform can be overwhelming. They support plenty of wallets, with their more common options being MetaMask, Coinbase Wallet, TrustWallet, OperaTouch, and more. Their sales categories include art, collectibles, music, photography, trading cards, and virtual worlds. They also boast a gas-free marketplace option, for those looking to save a little. 
Rarible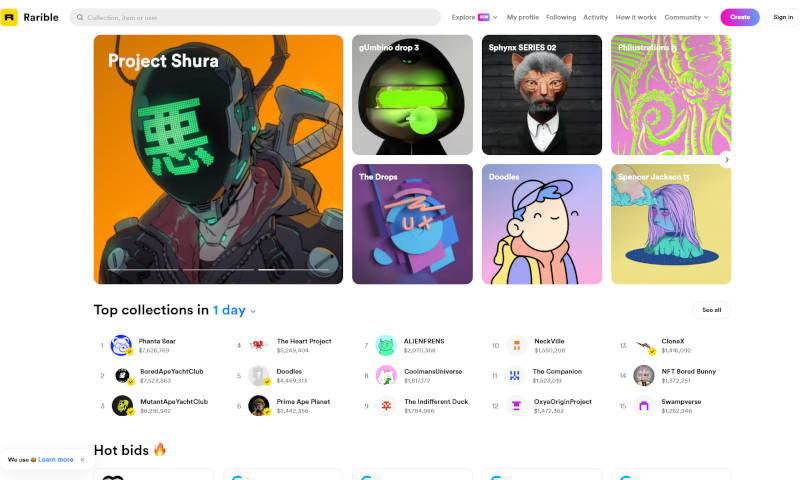 Rarible has already seen 405K NFTs created through their platform, showing great usability within their ecosystem. Rarible is a multichain NFT marketplace integrated with Ethereum, Flow, and Tezos. Rarible has also taken an initiative to reduce its carbon footprint surrounding cryptocurrency through a partnership with Nori, which is great to see. They offer NFTs from the Bored Ape Yacht Club, Adidas, Cool Cats, and more. You can find popular and upcoming NFTs on Rarible, and leave less of a carbon footprint doing so.
Nifty Gateway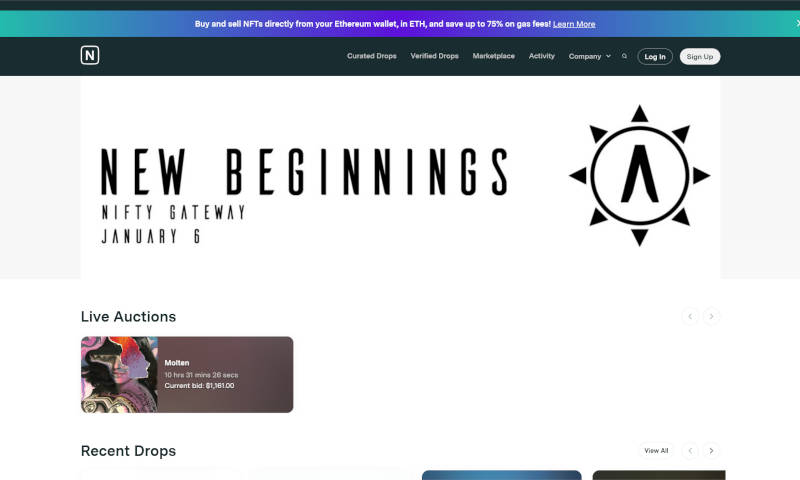 Nifty Gateway, while still similar to other marketplaces, offers a platform more aimed at the art world. Collectibles are great, but seeing a place where genuine artworks thrive is exciting. Nifty Gateway is part of Gemini, providing you with leading security to ensure an effortless experience. Currently, Nifty Gateway only supports deposits from MetaMask. You can buy NFTs from A$AP ROCKY, Apes In Space, Crypto.Chicks, and many other more traditional art NFTs.
Mintable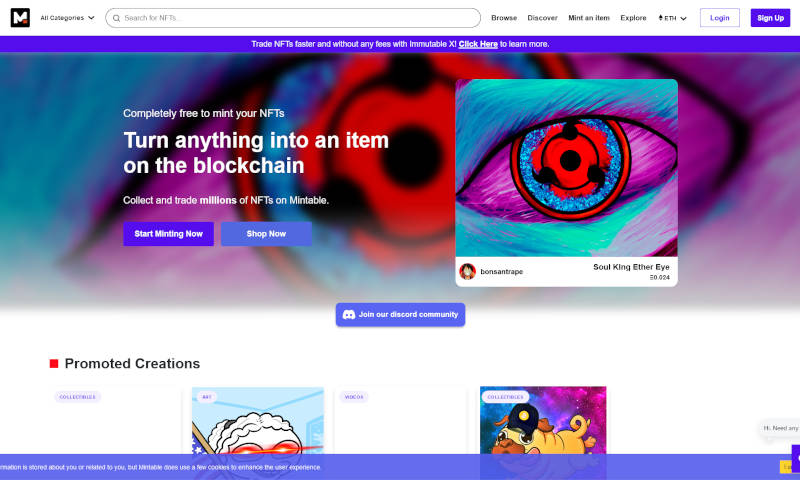 Mintable is well-loved in the community thanks to its user-friendly interface, making it easy for users to create, sell, or buy NFTs. You can mint NFTs for free. While it is very popular with NFT creators, this directly translates to its popularity from a buying perspective. The only support and recommend MetaMask, recently halting support for the Coinbase wallet. Their platform features all the most popular NFT collections and offers categories such as art, music, videos, sports, utility, collectibles, and more.
Solanart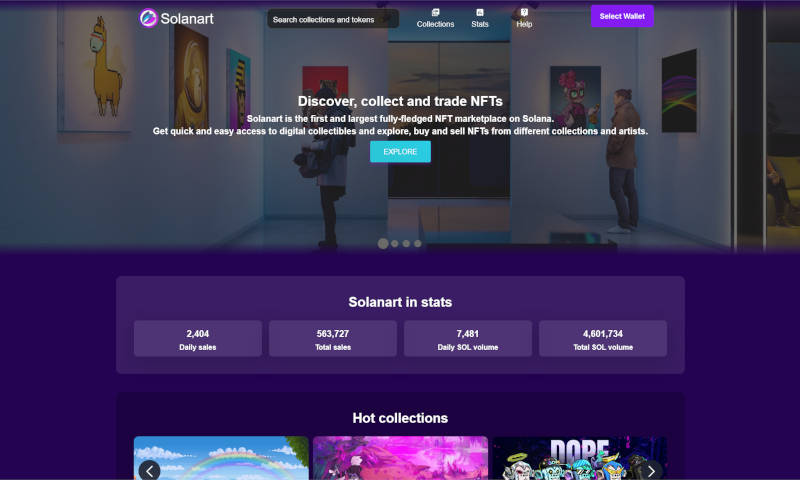 Solana was popular for being a cryptocurrency long before its entrance into the world of NFTs. Solana marketed and made themselves to be a top contender against Ethereum, combating high fees and slow speeds. They do not have any wallet limitations, as long as SOL is accessible, but they recommend using Phantom. Their cryptocurrency and marketplace integration has made them a fan favorite. You can buy NFTs from Degenerate Ape Academy, AlienX, Infinity Labs, Neopets Metaverse, SolChicks, and more.
Decentraland
Decentraland has been in the marketplace industry from when NFTs first started, roughly 2017. Their functional world and the marketplace have put them in a league of their own, allowing for people to buy land and sell NFTs on that land. You are also able to buy wearable NFTs within the world, whether that be hair color or type, or even a limited edition Coca-Cola jacket. Their fully fledge world brought a new meaning to NFTs and opened doors previously unthought of. They are Ethereum compatible and recommend using MetaMask.
Stock Up Your NFTs
The time is now. Just as Bitcoin originally started, at around $0.01, NFTs are only now getting the recognition they deserve. It's not too late, there are so many booming projects and NFTs that are still in the process of grabbing attention. NFTs are covering almost every industry they can. NFTs are no longer just art, they are series, they are music, they are website domains, they are games, and they have the potential to be so much more. They have gained so much hype for a reason, providing you with a unique asset that is owned by you and verified through Blockchain. A world of fun and value is at your fingertips, it's time for you to reach out and grab the opportunity. With this list of the best NFT marketplaces, you can start the journey.
FAQs
How do I buy NFTs?
Marketplaces are the best way to buy NFTs, providing ease of use, variety, and a sense of security that peer-to-peer sometimes lacks. Just choose your marketplaces, set up a wallet they recommended, and start buying NFTs.
How much do NFTs cost?
This varies, as some NFTs have sold for hundreds of thousands, while others can be bought for $5. Whatever your budget is, there are likely plenty of options available.
Are NFTs worth it?
Yes! These unique assets are growing in usability, aside from awesome collectibles and beautiful art pieces that you have 100% ownership of, some are functional. You can watch series, attend concerts, or even play games using NFTs.
Can I buy NFTs on Crypto.com?
Yes, you can buy NFTs through Crypto.com NFT. They do lack the variety of some better-known marketplaces, but are a great way to buy NFTs nonetheless
Can you buy NFTs with cash?
The short answer is yes. The long answer looks at whether the marketplace accepts fiat cash, or if you have to deposit fiat cash and convert it into crypto to then make your purchase. So while the answer is yes, you may have to find a marketplace that supports fiat purchasing.
Can you just copy an NFT?
Technically you can screenshot or record an NFT, this is less relatable to functional NFTs. But having a copy does not prove ownership. Imagine you take a picture of the Mona Lisa, can you sell that photo for the same price as the original? No. The same can be said for NFTs.
Is Bitcoin an NFT?
No, Bitcoin is in no way an NFT. Bitcoin is a decentralized digital currency based on Blockchain technology, commonly used for peer-to-peer purchases.