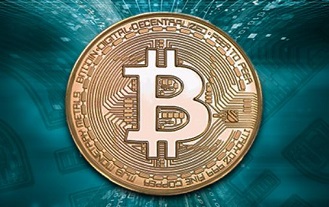 With the SegWit2X fork approaching, investors seem to be bullish, pushing bitcoin above $6000 USD for the first time ever. With this surge, bitcoin dominance also surpassed the 57% mark for the first time since May 3rd, 2017. This shows that although this latest price surge is due to a combination of factors. More money is moving into cryptocurrencies compared to last week, but bitcoin is still growing at the expense of other altcoins.
Bitcoin Above $6000 USD Until the SegWit2X Fork?
The upcoming fork could upset some of these trends, although it seems less likely. The majority of miners still support SegWit2X, with about 85% of the hash rate. Nevertheless, for every node that supports 2X, there are 14 nodes that support bitcoin core. That could ultimately define the fate of the SegWit2X fork, giving the market enough room to keep on trusting bitcoin. With bitcoin above $6000 USD and the market still showing signs of growth, prices could stay high throughout the fork. Conversely, price could decline due to insufficient replay protection fears. Investors could take advantage of the current price levels to hedge by buying other altcoins to protect themselves from the fork.
Bitcoin Dominance and Market Cap Figures are the Key
Current price by itself is therefore a poor indicator of what may happen in the weeks ahead. Investors and bitcoin users must focus on bitcoin dominance and market cap figures as well. Bitcoin can remain above $6000 USD through a variety of combinations like:
Higher overall market cap with a somewhat constant bitcoin dominance figure.
Somewhat constant overall market cap and higher bitcoin dominance.
An increase in both total market cap and bitcoin dominance.
Of these, the most ambiguous would be the third scenario.
Bitcoin Above $6000 USD Gives Investors a Better Opportunity to Hedge Themselves
In any case, if investors are interested in hedging themselves, it seems that the markets are giving them a better opportunity now. Bitcoin above $6000 USD means that they will be able to increase their positions in other altcoins at a cheaper price. The attractiveness of this option alone, might pull bitcoin dominance marginally lower over the coming days, while the psychological effect of bitcoin above $6000 USD, keeps prices high by attracting more fiat holders.
Whichever way bitcoin goes from this point up until the fork, it is important for investors to re-evaluate their positions now. Although it seems that bitcoin prices will keep on going up, and the $6000 USD psychological barrier was breached, SegWit2X is still lurking.