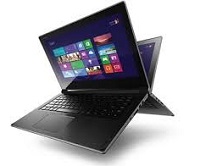 I ordered my new Lenovo laptop with Bitcoins from Newegg and it just arrived, thanks to another retailer for accepting cryptocurrency.
It was that time again. when last year's (read: 3 years) new laptop just doesn't have the power to keep up with my manic work habits anymore. After deciding that I was going to order a new machine and speaking to a friend to confirm the specs I needed (thanks!), I opened a browser to go shopping.
I opened the usual suspects consumer electronics and computer hardware sites and that's when it happened. When I launched newegg.com I was pleasantly surprised by a "We Accept Bitcoin" message on the homepage.
Using Bitcoins at Newegg
Kudos to Newegg for running with this initiative and helping me to immerse myself even further in the Bitcoin economy. It's great to see more and more retailers accepting the crypto coins for everyday purchases.
The purchase process was simple and there was seamless integration with the standard Newegg account and shopping cart. I shopped as usual and then went to checkout. After confirming my order there was a choice of payment method. I simply chose Bitcoin and the purchase page presented me with a QR code and bitcoin: link for the desktop wallet. Amount was populated and I just accepted the transaction with my wallet. The impressive thing was that no extended network confirmation was required. As soon as I sent the payment the Newegg site refreshed to thank me for the payment!
This is another great vote of confidence for the cryptocurrency and further evidence of Bitcoins continued mainstream adoption. It also goes to show that not all Bitcoins transactions are only for casinos or drugs 😉
In case you're wondering I bought a Lenovo Flex 2-15 i7 with 16gb RAM support and SSD boot partition. Let me know what you think about mainstream and consumer purchases being made with Bitcoins. Is this the start of everyone getting a Bitcoin wallet like we saw when PayPal became popular?