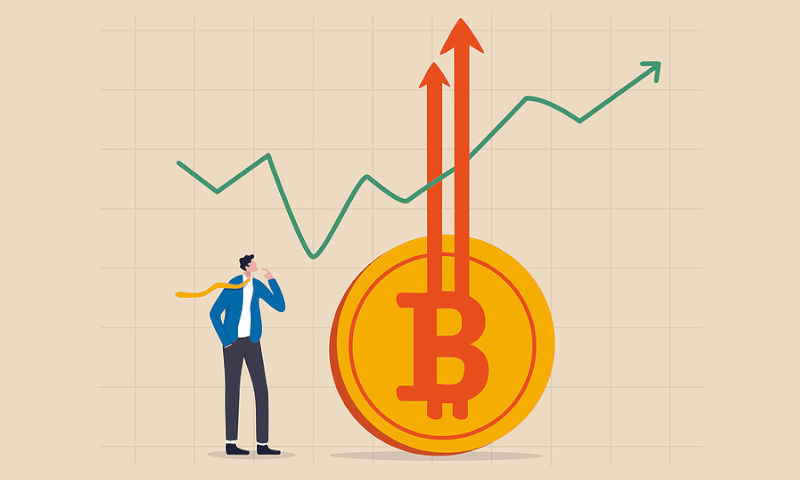 Bitcoin peaked above $40,000 on Thursday, as it continues its rally – having climbed more than 700% from March 2020.
Increased demand from retail, institutional and corporate investors has contributed to the surge we've seen from the OG cryptocurrency so far this year. New investors flooding the market have been attracted by the coins position as an alternative to the floundering financial markets, and the quick gains made apparent by its sudden rise.
Bitcoin climbed as high as $40,402.46 on the 7th of January – having initially crossed the $20,000 barrier for the first time on December 16th, 2020. Bitcoin peaked above $30,000 on January 2nd, 2021.
The second largest cryptocurrency by market cap, Ethereum, rose to $1,231, and XRP, the fourth biggest, gained 31% up to $0.32. Both cryptocurrencies have seen rallies in tandem with BTC.
However, some market participants have warned that a correction is imminent. Gavin Smith, CEO of Panxora Group, a cryptocurrency consortium, warned: "While further growth is inevitable, investors should not expect this to move in a straight line." He continued "The reality is that bitcoin is far from being a magic money tree, nor is it free from downward price swings. In fact, we can expect dips as sharp as 25% at times as investors periodically withdraw profits," he added.
So where to from here? Bitcoin is sure to see more gains, but a pullback could be imminent. Let's hold on tight and enjoy the ride.