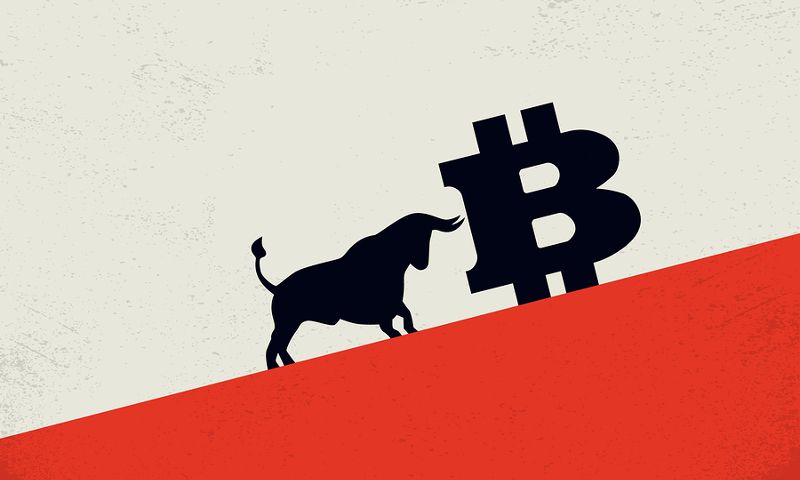 After what traders are dubbing the latest "Black Thursday", 12 March saw categorical drops across all financial sectors. Cryptocurrency was no exception, with the entire industry losing approximately $100 billion in the space of a week. After a rather bearish few weeks, these past two have seen Bitcoin hitting higher highs and higher lows, and as it continues to build a steady uptrend, Bitcoin's explosive surge is firing up the bullish sentiment.
Bitcoin in 2020
This year has displayed the kind of volatility that keeps many investors at bay, but for those interested in the crypto market – in all its glory – have witnessed a wild ride this year so far. Bitcoin saw a strong uptrend in the first two months of the year, peaking to $10K highs in mid-February, before experiencing a price drop followed by some stability in the $8K region. Panic selloffs then erased all gains that 2020 had acquired – even dropping to lows last witnessed in the depressing 2018 markets – with the price plummeting below $4,000 on Black Thursday. Leading many wondering what's next for Bitcoin.
Bitcoin Uptrend
The gradual Bitcoin uptrend then broke out, with new highs and lows being hit, and within a matter of weeks, the OG cryptocurrency officially hit $7,400 on Tuesday. With Bitcoin's explosive surge, the entire crypto market has recovered to a more steady $209 billion, and things are looking much greener across the board.
Denis Vinokourov, head of research at digital asset firm BeQuant, believes that BTC is set to continue on this uptrend: "Last week's break above the $7,000 level was limited by profit taking, but [yesterday's] move above $7,000 is much more convincing because there is little evidence of stop loss selling."
If you're interested in trading BTC, check out social trading platform eToro. Not only can you buy and trade the OG cryptocurrency, you can also learn the ropes of crypto trading through their CopyTrader feature.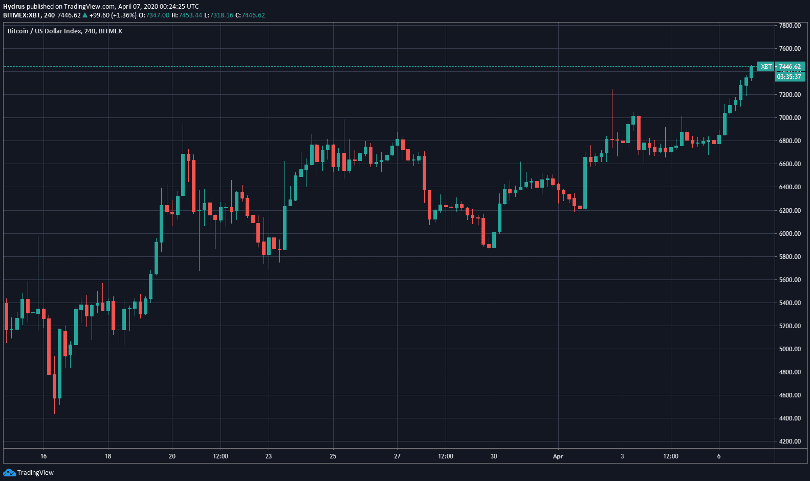 Bullish Sentiment
As has come tradition, Bitcoin's explosive surge is firing up the bullish sentiment. Coming in from all corners, various analysts and prominent crypto figures are speaking out about what's next for Bitcoin. CEO and co-founder of digital asset firm Ampleforth, Evan Kuo indicated that there is more to see "It's encouraging to see Bitcoin above the $7K resistance mark in the broader descending channel," he stated, describing it as "something to watch closely."
A little more outlandish (ok, a lot), early Bitcoin investor and Social Capital SEO, Chamath Palihapitiya recently hinted at Bitcoin reaching $1 million levels, while Vinny Singh of BitPay suggested a slightly more conservative (albeit still bullish) new ATH of $20k.
What's Next for Bitcoin?
As a self-confessed Bitcoin bull, I think we are likely to see some more increases, another drop – be it before or after the halving – and then a new ATH in the next 18 months. No matter the predictions, we are in for a very exciting year with the Bitcoin halving and the impending global recession we are moving into uncharted territories and Bitcoin might just surprise us all.
*This is purely opinion and in no way warrants financial advice.