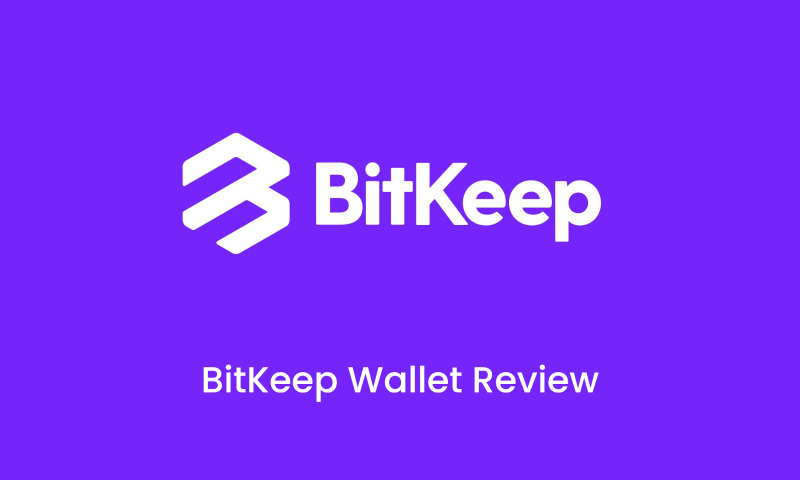 BitKeep is a multichain cryptocurrency wallet released in 2018. It is designed for compatibility with multiple blockchains, including Bitcoin, Ethereum, Solana, Avalanche, Polygon, and many others. It is also compatible with a few cryptocurrency exchange platforms as well as over 20,000 decentralized applications (dApps) that have been built on compatible platforms. These include in-game digital assets from gaming dApps and collectible non-fungible tokens (NTFs). In our BitKeep Wallet review, you'll learn everything you need to know about BitKeep, as well as how to create a BitKeep wallet.
What is BitKeep?
The BitKeep wallet is a self-custody multichain wallet that allows its users to store and trade cryptocurrencies and NFTs across various blockchain platforms. It has attracted over 8 million users and is integrated with over 20,000 dApps, while also accommodating over 245,000 tokens across over 30 blockchains. It also has a user-friendly interface.
How does BitKeep work?
BitKeep is a self-custody multichain wallet that allows you to import your existing wallets to your BitKeep wallet so that you can manage your cryptocurrency portfolio from a single wallet. It also provides real-time prices for compatible cryptocurrencies, which you can elect to purchase, sell or swap through your wallet. Other features include an in-app NFT marketplace, dApp store, and a decentralized cryptocurrency exchange platform that allows for cross-chain token swapping.
All transactions on BitKeep are transparent and traceable because they are authenticated by encrypted smart contracts, just like all blockchain-based transactions are. Additionally, all interactions with the wallet require security promptings, even when you have not been engaging with the website that your wallet is connected to for a short while.
Which cryptocurrencies is BitKeep compatible with?
The BitKeep wallet can be used to store any cryptocurrency or NFT that is built on the Solana blockchain. These include:
Bitcoin (BTC)
Ethereum (ETH)
Solana (SOL)
Tether (USDT)
USD Coin (USDC)
Ethereum-based NFTs
Binance Coin (BNB)
How to use BitKeep wallet:
How to create a new wallet
Go to the BitKeep download page
Download the BitKeep wallet
Click 'Create a Wallet'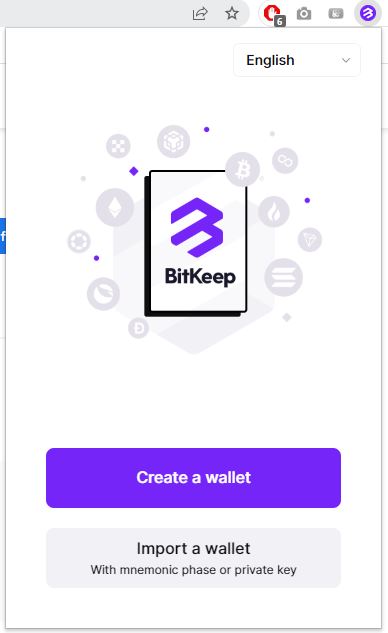 Set a password
Choose either a 12 or 24-word recovery phrase, then save it
Click 'Show Recovery Phrase' and save it somewhere secure
How to deposit to BitKeep
You can buy tokens indirectly through your BitKeep wallet by following these steps:
1. Log into your wallet and click 'Buy.'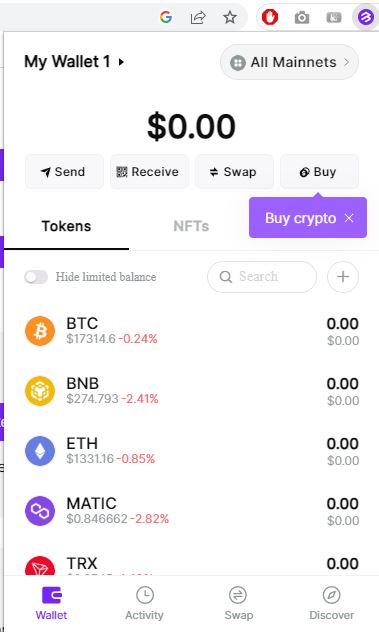 2. This will redirect you to the website, where you can set the type and amount of crypto that you would like to buy and with which fiat currency.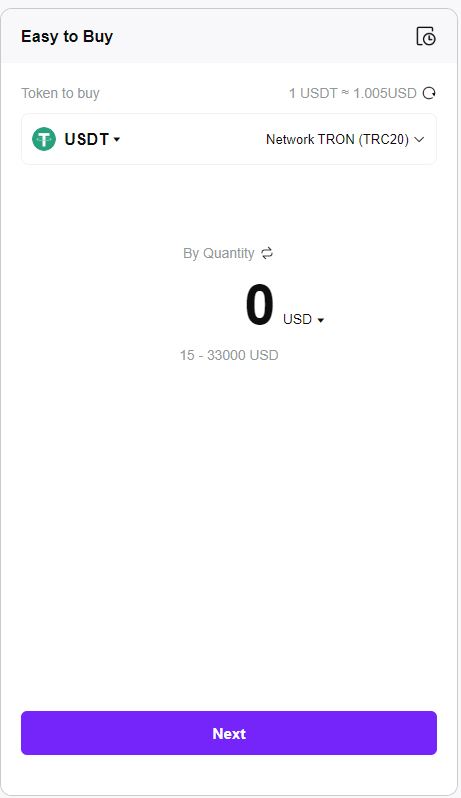 3. Copy your walled address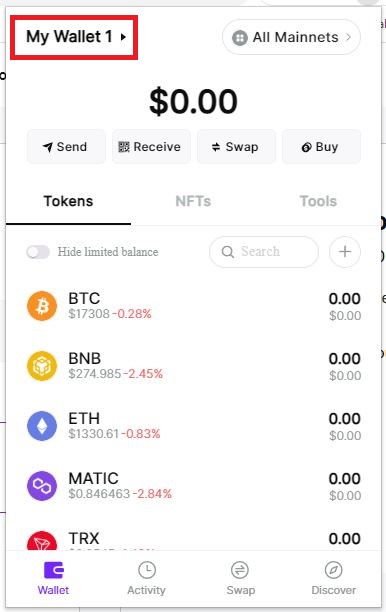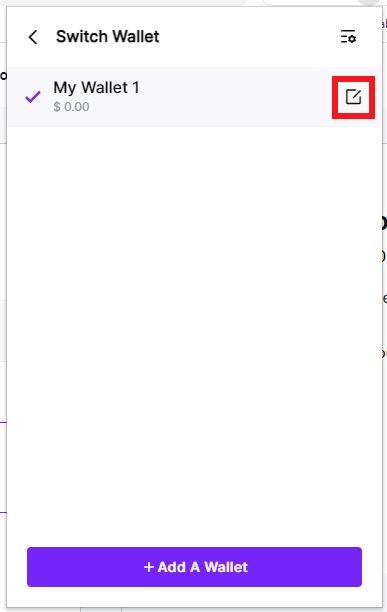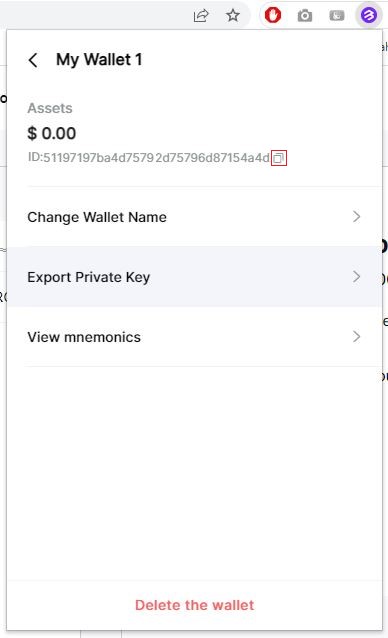 4. Paste it into the 'Receiving address' box and select your method of payment. Then confirm and complete it. There is a minimum requirement of spending at least $15.00 USD when making a purchase.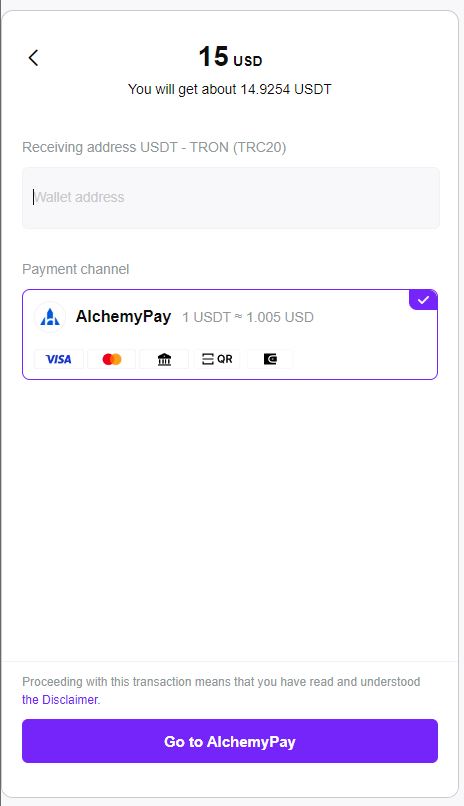 How to withdraw from your BitKeep wallet
1. To withdraw crypto from your BitKeep Wallet, click 'Send'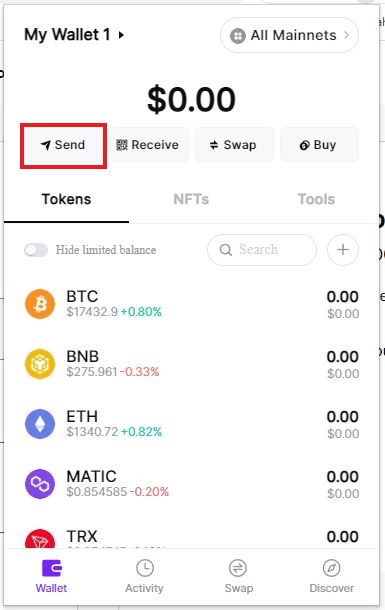 2. Paste the recipient's wallet address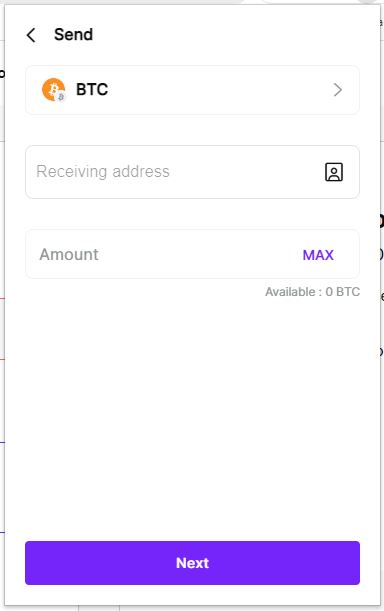 3. Then approve the amount, submit your password and complete the transaction.
Pros and cons of BitKeep
| Pros | Cons |
| --- | --- |
| Multichain | Customer service contact via email only |
| Supports around 25 mainstream protocols | |
| Supports over 25,000 dApps | |
Wallet features
| Feature | Yes/No |
| --- | --- |
| Secure | Has DESM features, but was exploited in a hack in October 2022 |
| Customer support | Not great. |
| Mobile app | Yes |
| Desktop app | Yes |
| Cloud Storage | Yes |
| Cold storage | No |
| Account backup | Yes – restoration requires mnemonics |
| Decentralized | Yes |
| Anonymous | Yes |
Fees
Creation cost: Free
Network fees: 0.3% swapping fees
Gas fees: Gas fees are deducted by the associated blockchain
Security
Connects to desktop and has an extension feature, which makes it easier to hack through phishing attacks.
The security measures are:
Password verification with each transaction
Password verification to connect with dApps
Double Encryption Storage Mechanism (DESM)
Automatically logs out with inactivity
12-word or 24-word Secret Recovery Phrase
24/7 security specialists
Accessibility
BitKeep wallet is available in 168 countries and 7 language options. It is available for iOS, Android, and Chrome. It also supports over 30 fiat currencies.
Average user ratings