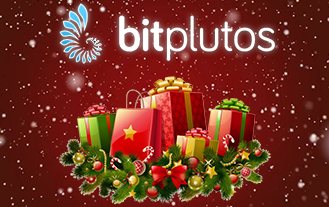 This holiday season, BitPlutos has an amazing gift for you, brought to you exclusively by Bitcoin Chaser. This exclusive promo includes a distinct bonus that everyone out there is craving to get, but only our readers are entitled to. Follow us as we lead you all the way to this unprecedented gift. Get a bigger bonus, more money and more opportunities so you can make more trades and win more! This is your chance to make more money on the house, and seal the year with a win for the history books.
The BitPlutos Exclusive Christmas Bonus Gift
Take this opportunity and claim this unique gift that BitPlutos has for Bitcoin Chaser readers only. Here are the details of this exclusive Christmas bonus:
This amazing Christmas gift is a 125% deposit bonus. You just have to make a deposit and you can claim your fee money!
You will be able to claim your bonus from December 23rd.
This Christmas bonus expires when you open all the gifts under your tree on December 25th.
Incredible Christmas bonus, but there's more!
As if this incredible, 48 hour exclusive Christmas bonus was not enough, BitPlutos is giving you a little more so you can super-size your Christmas gift! If you ask your account manager about no risk trading before the bonus expires, you might even get some risk free trades! Isn't that amazing? So make sure you take advantage of this great exclusive Christmas bonus. Take this Christmas gift from BitPlutos and elevate your trading to the next level. Remember to act quickly. This exclusive bonus are available for 48 hours only. So if you don't have a BitPlutos account yet, now is the time to open one and get all the gifts you can to greet the year 2017 with a huge win!