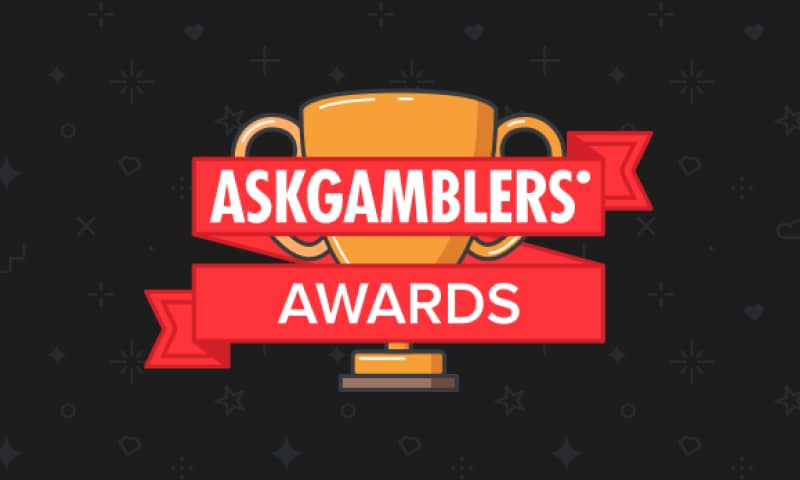 2020 has been one hell of a year – so much so that even the AskGamblers Awards have been postponed. Still, there's one casino that has cleared the awards again and again – and it's time we celebrate them in style. Over the years, BitStarz casino has raked in AskGamblers Awards like they're going out of fashion. This hybrid casino is known for its outstanding range of casino games, excellent customer service, and well-designed platform. Let's take a trip down memory lane and see how BitStarz has fared in the past.
Three Years Down
The AskGamblers Awards have been running for the last 3 years, and each year BitStarz has managed to score extremely well.
In 2017, BitStarz scored the top prize for Best Online Casino. At the inaugural AskGamblers Awards, BitStarz was crowned with a well deserved crown. It beat out 1200 other major online casinos, and scooped the top prize.
2018 saw BitStarz bring home the Player's Choice Casino Award, making their run at the AskGamblers Award a two-for-two. Receiving this award shows that BitStarz has made its way firmly into the hearts and minds of players from all around the world.
The 2019 AskGamblers Awards was a bit more personal for BitStarz, when the brand's Head of Affiliates, Mr Srdjan Kapor, scooped the award for Best Affiliate Manager. Srdjan clearly went beyond the call of duty to make his clients happy, and bagged another prize for BitStarz.
What Will the 2020 Awards Season Bring?
The 2020 AskGamblers Awards may have been postponed, but BitStarz will surely scoop more top prizes when they roll around. BitStarz has dominated the online casino game for some time now, bringing players top quality gambling in a fun and secure environment. Don't take it from us though – start playing at BitStarz and see for yourself.