Relatively new to the scene, Blackjack.Fun is a Blackjack-only, crypto casino offering a smooth, slick Provably Fair experience. What blew us away was the casino's incredible engagement with its community (on BitcoinTalk) - the casino was open to listen to how they could improve, and on boarded many of the suggestions it received in the thread. One of these suggestions was a live chat option, which they've built and implemented for players to use while playing. Check out the rest of this Blackjack.Fun casino review to find out all about it.
Pros
Instant deposit and withdrawal
Games
As mentioned, this is a Blackjack only casino. With little else to focus on they have poured their energy into creating a seamless experience, and it's paid off. The layout is simple (you can toggle between a black or green background colour) and everything you need is on the table.
To start, place your bet (5, 10, 25, 50 or 100) and hit Deal. You'll be dealt two cards, while only one of the dealer's cards is visible. Decide whether to Stand or Hit, the closest to 17 wins. Then you can decide whether to Change Bet, Rebet your original wager, or Rebet 2 x original wager. The game is smooth and fast!
The game also offers 3 unique lifelines:
Show dealer card – after 10 bets (you'll notice a percentage in the block growing as you play towards it) you can view the dealer's card before play.
Show next card – after 20 bets you can opt to see the next card about to be played.
Swap one card – after 30 bets you can change any of your cards on the table to a new random card.
The minimum bet you can place on Blackjack.Fun is 0.000001 BTC, 0.000001 LTC and 0.000001 DASH. Maximum bets are 0.2 BTC, 3 LTC, and 3 DASH. Players also have the option to play for free before depositing on the platform.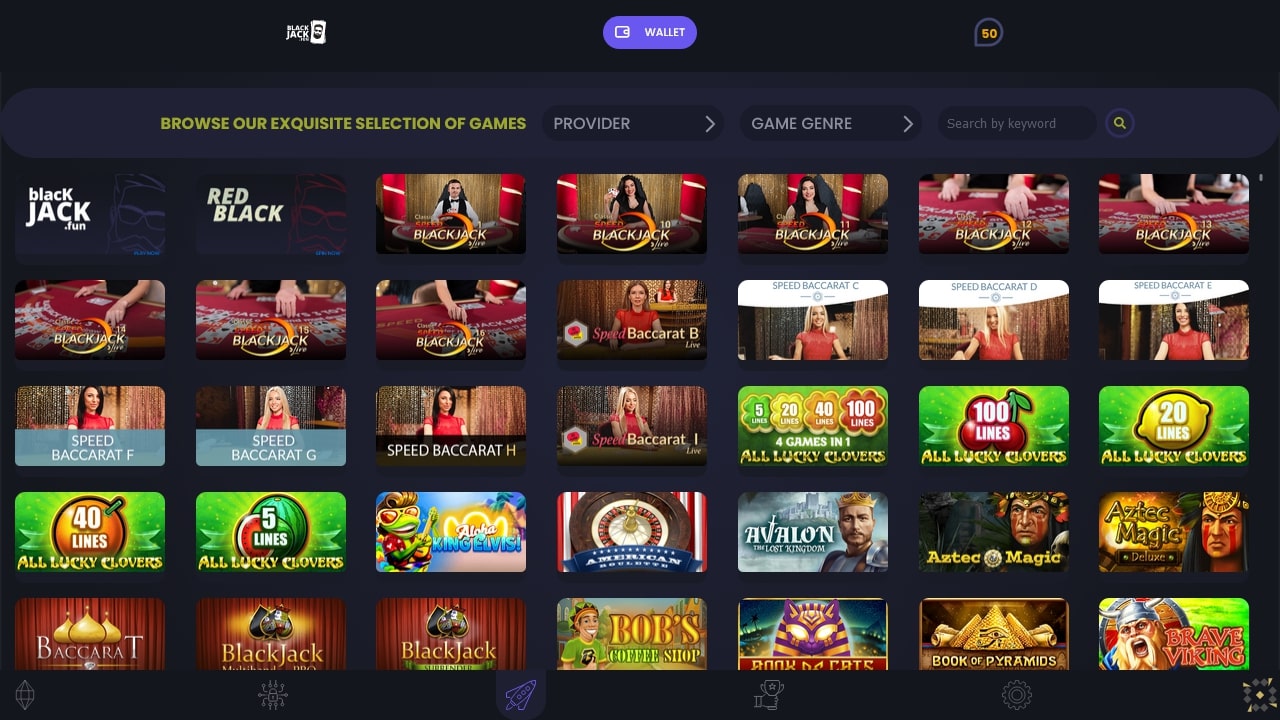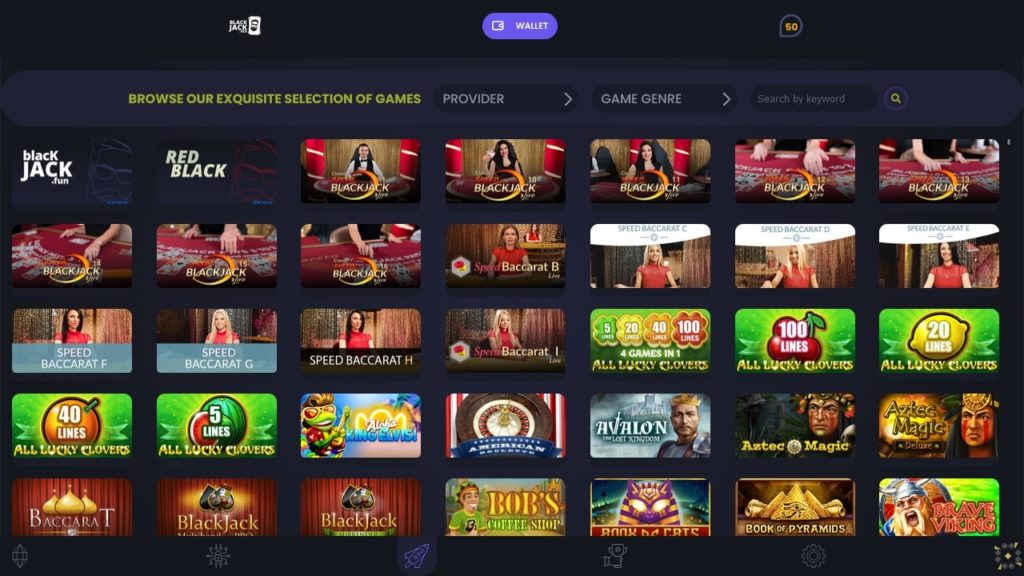 Currencies
This crypto casino supports Bitcoin, Litecoin and Dash.
Payment methods
All payment methods are through crypto wallets, simply send what you want to deposit to the address indicated in the Deposit menu item. There are no minimum or maximum limits on both deposit and withdrawal, and the only fees incurred are those of the respective blockchain. Their withdrawals are also instant.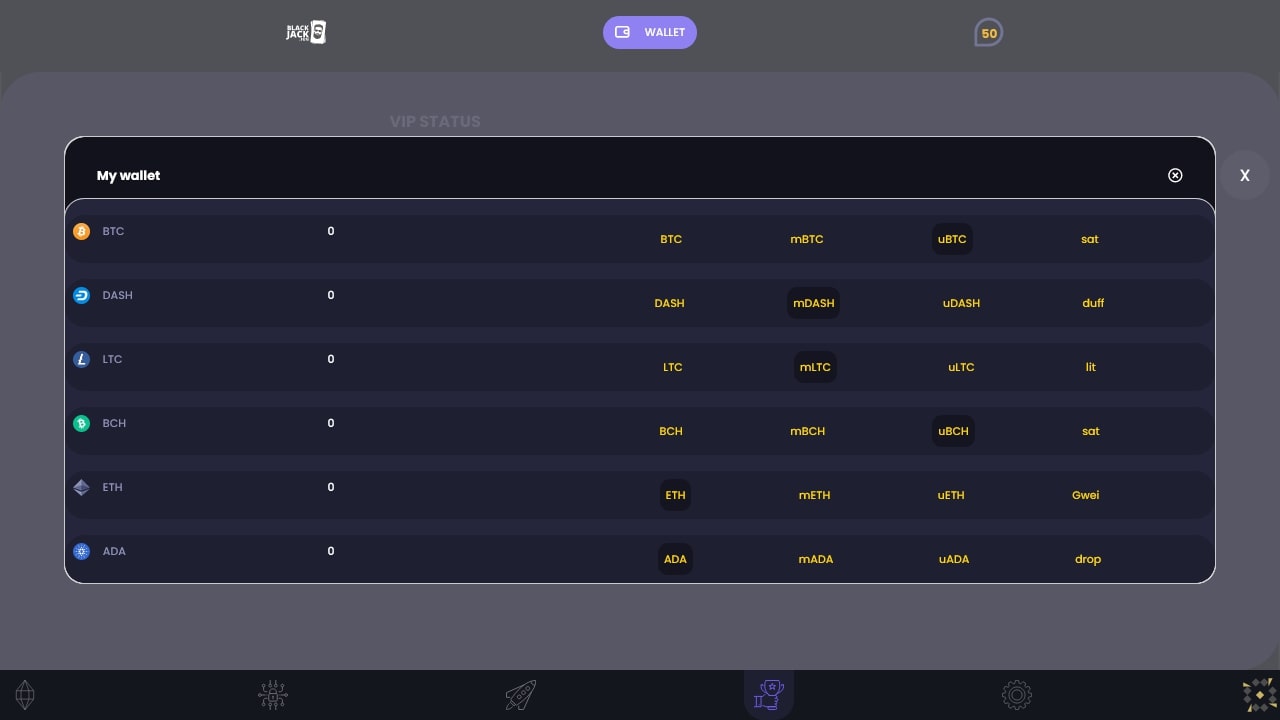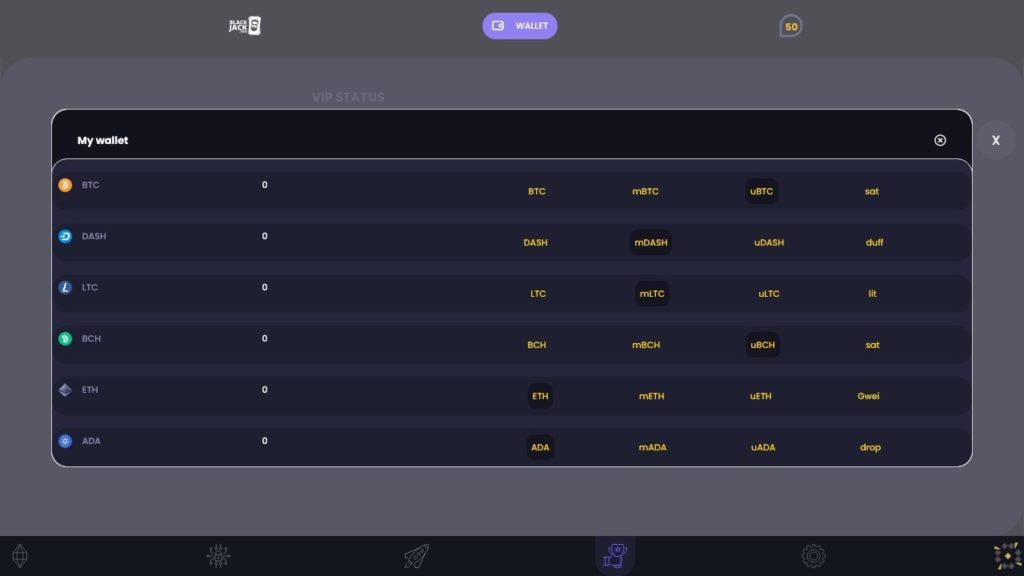 Licence and Restricted Countries
When doing this Blackjack.Fun casino review we found no evidence of a licence or any restricted countries. We advise that you check that online gambling is legal in your jurisdiction.
Desktop and Mobile
Blackjack.Fun functions on both desktop and mobile perfectly with excellent speeds.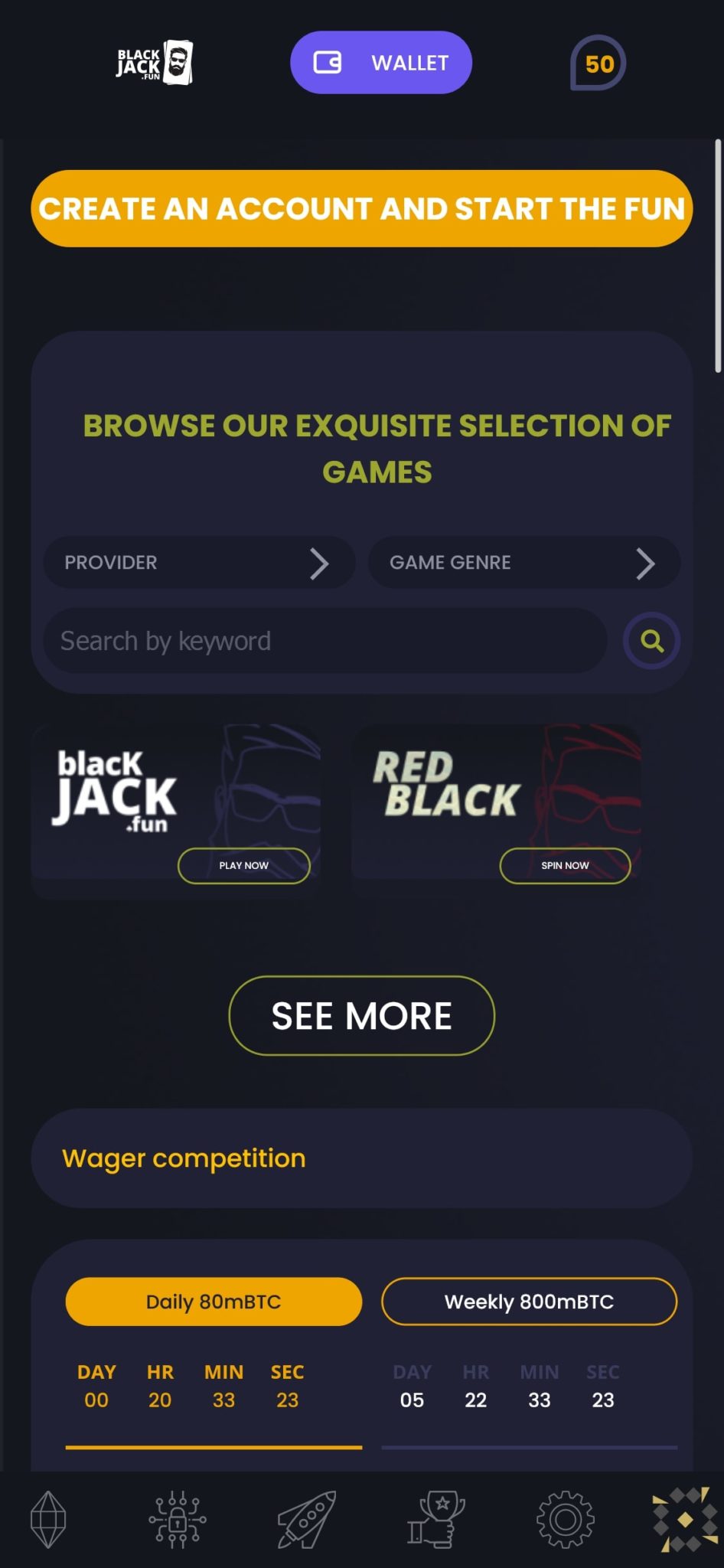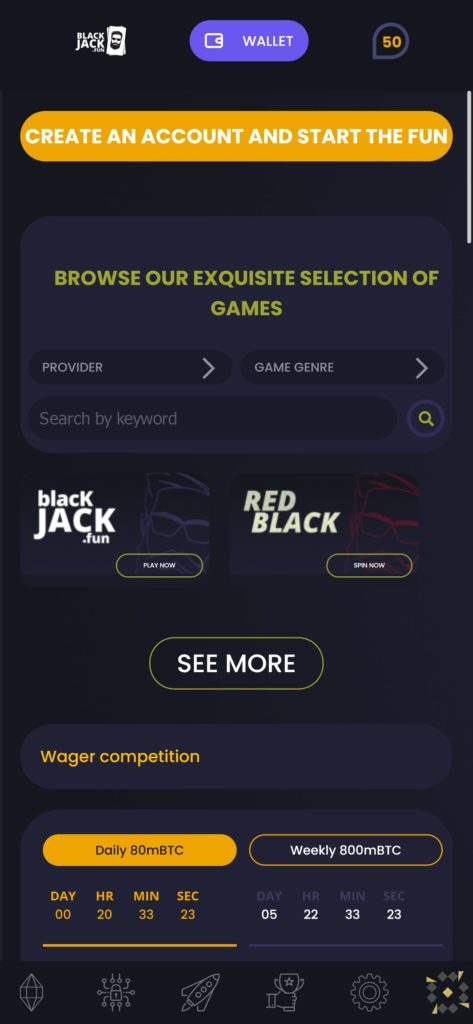 Promotions and Bonuses
The casino does not offer any bonuses, they do however do random crypto giveaways in the chat and have an Affiliate programme which you can read about here.
Support
Support is offered through their live chat and through email, info@blackjack.fun.
Languages
Blackjack.Fun is only available in English.