OneHash was established in 2014 and is licensed under Curacao law. OneHash is a unique and exciting casino that exclusively offers what they call 'mutual betting.' OneHash deals only with Bitcoin at this point which allows them to have an efficient buy-in and pay out system, making for fast transactions. Even with the future inclusion of Etherium and Litecoin, crypto-based casinos offer a more secure and anonymous arena.
What makes OneHash stand out is the simplicity of their site. They have not focused on the frills but rather on getting the gaming experience perfect which is why they have such a large base of repeat customers. Customers also enjoy not having to register to use the site. Often this is a hindrance as players want quick access to make a bet and are hesitant to register for a plethora of sites.
OneHash started as purely a sports betting site but has grown to become a full gambling site offering a wide range of areas for gamblers to play in.
The Mechanics of OneHash
There are two ways of placing bets in Onehash. The first is a OneHash wallet and the second is the direct transfer from a player's wallet into a specific wallet for a specific bet.
As opposed to the traditional method of placing a bet, OneHash has created a platform where players can play against each other, making for a heart-racing gaming experience. Every player chooses where to place their bet. Each time a bet is placed the multiplier is adjusted until the pool closes. After the event, the players split the pool proportionate to their contribution.
Whilst it is not necessary to have an account, we suggest that you do as it makes playing and getting winnings easier. All you will need to provide if you do choose to register is an email address and password.
Games and Software
There are 4 game types on OneHash, namely slots, dice, options betting, and what they are most well known for, mutual betting on sports and events.
Mutual betting covers the following sports: basketball, esports, American football, hockey, baseball, rugby, volleyball, handball, combat sports, cricket, tennis, motorsport, special events, and cryptocurrency prices.
It should be noted that the slot, dice, and options betting sections are only, in fact, one game each.
There are no free games on offer at this casino.
All games on offer at OneHash are provably fair, and there are ways for the player to verify a bet. You can access Bet Verification which will guide you through the process of proving the fairness of a bet or game.
The games played well and seemed to have no glitches on any of the devices that it was tested on. Should a game freeze for any reason you are easily able to restart it.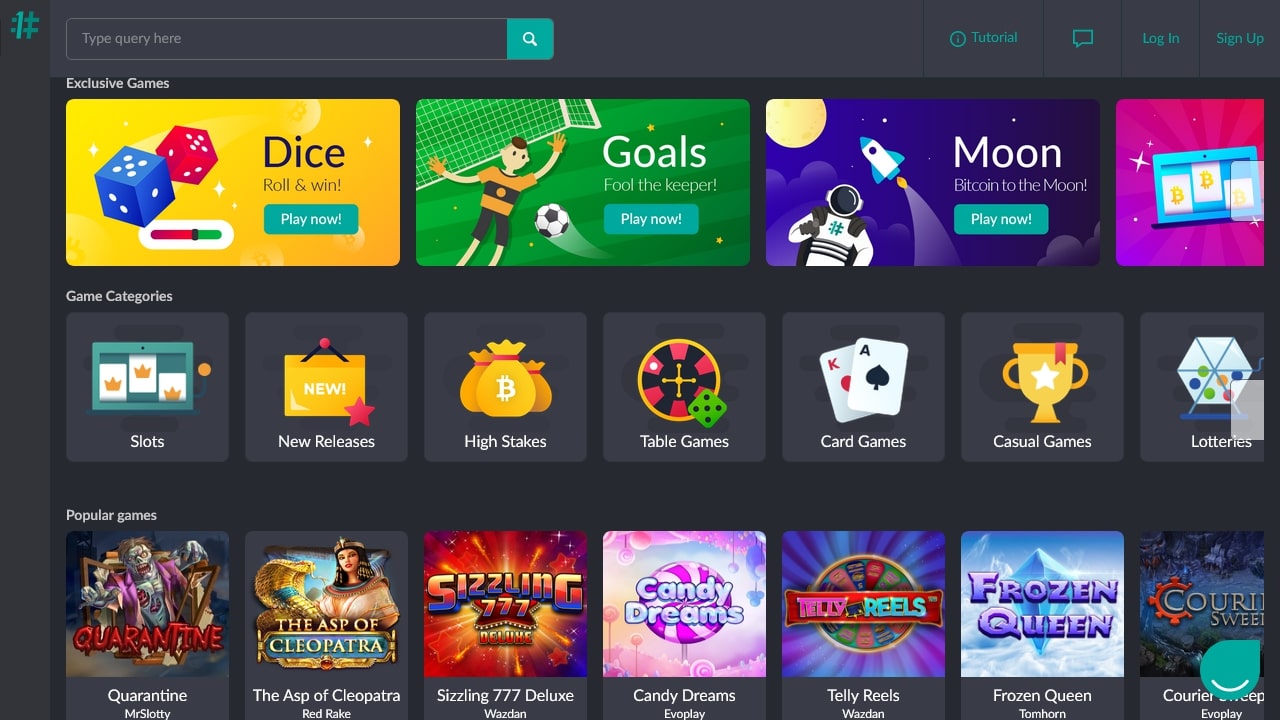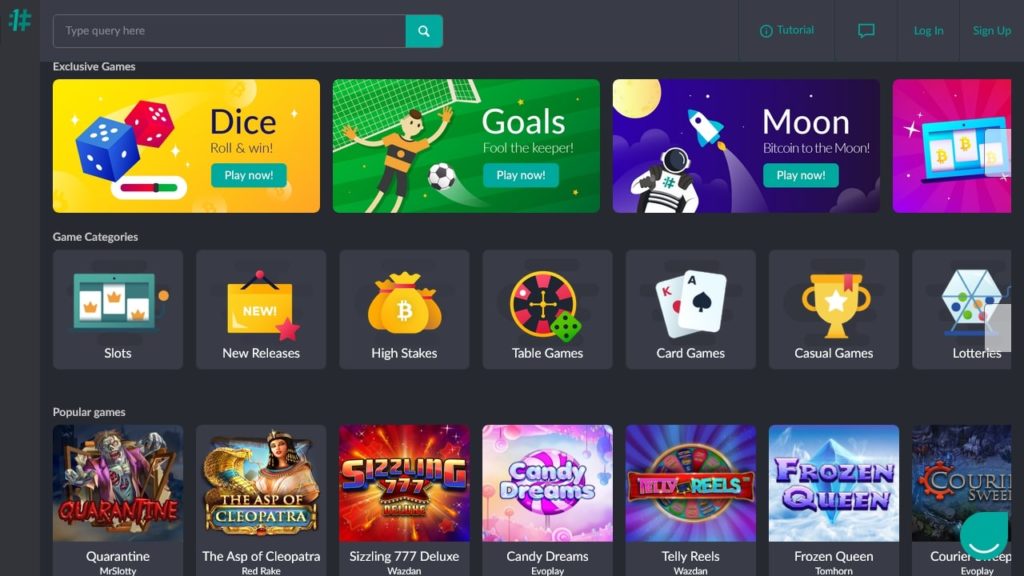 Bonuses
OneHash does not offer a wide range of bonuses and promotions. There is an initial Deposit bonus of 100% up to 1 BTC.
There is also a Bitcoin casino faucet feature which allows you to claim 0.000001BTC every 10 minutes.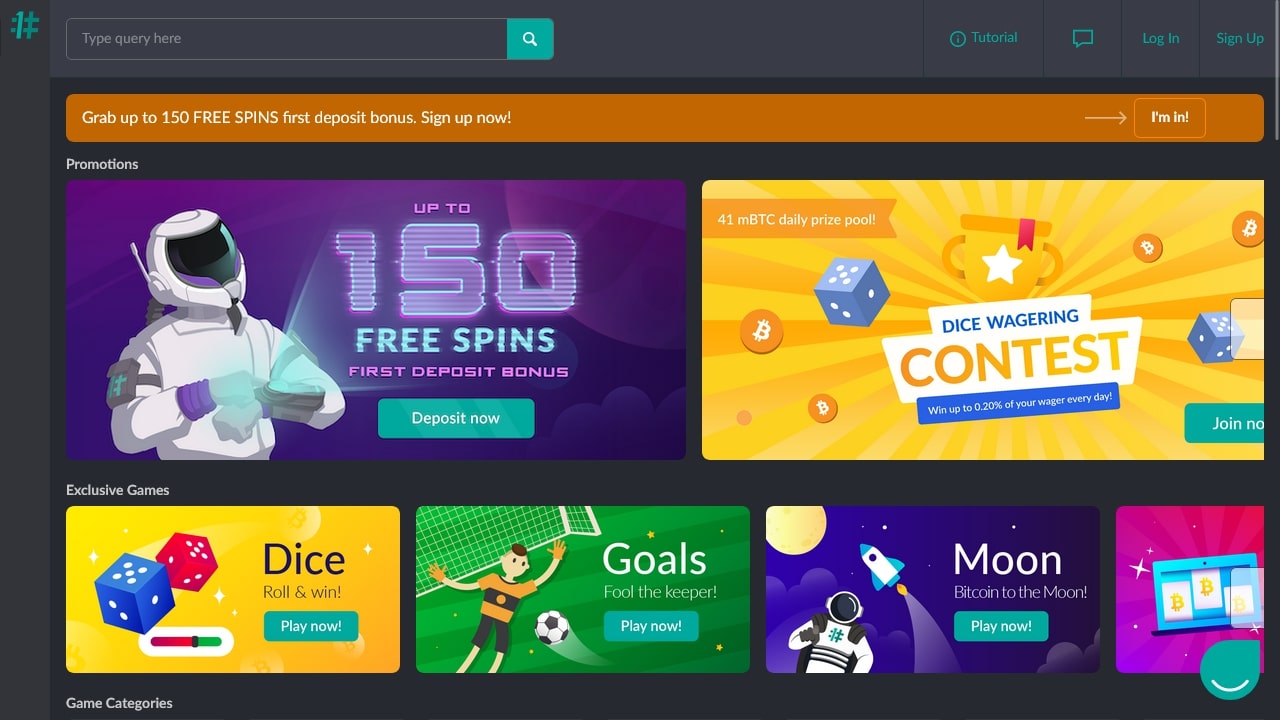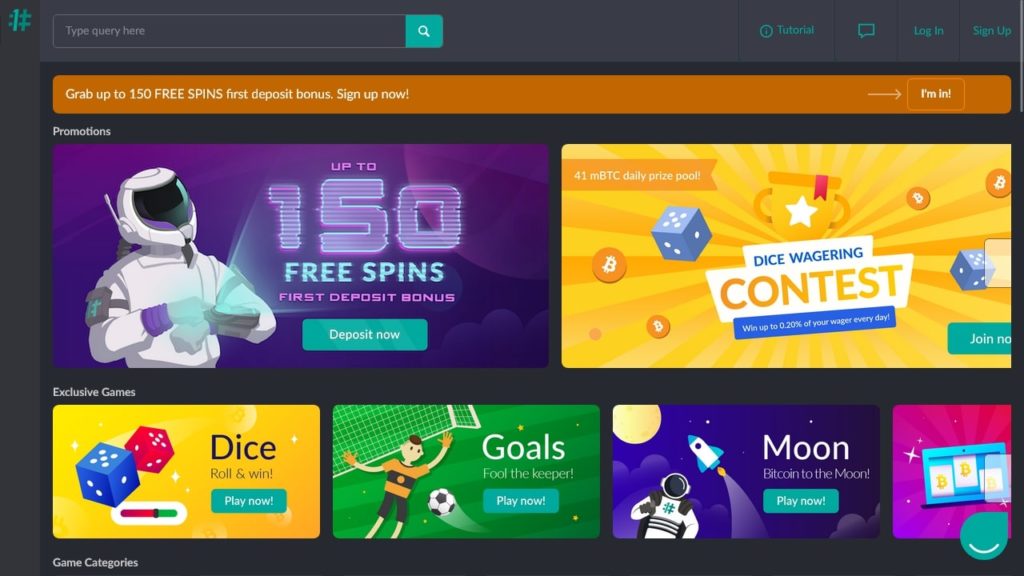 Payments, Security and Safety
To make a deposit, you need to access the Deposit tag on the Wallet/Cashier page. You will then add your Wallet Address in the Modal Window. You will then load your QR code to the camera of your device, OneHash will scan it through the camera.
The OneHash walleto can store a maximum of 1BTC. Anything higher will automatically be sent back to the player's wallet.
The Withdrawal option in the wallet will allow you to take your winnings out. Withdrawals should not be less than 0.05 BTC. As the withdrawal has to be verified, it is not immediate.
Customer Care and Support
OneHash offers 24-hour customer care and support service and can be accessed via live chat or email via contact@onehash.com
You can also access the team via the social media portals they follow including Facebook, Twitter, and Instagram.
Verdict
OneHash is undoubtedly a unique gambling experience. They offer an exciting option of mutual betting that has the potential for some significant wins depending on the multiplier at the time of closing the pool. The games are provably fair, and the experience is 100% anonymous. The only slight drawbacks are the lack of bonuses and promotions as well as the variety lacking in the games department.