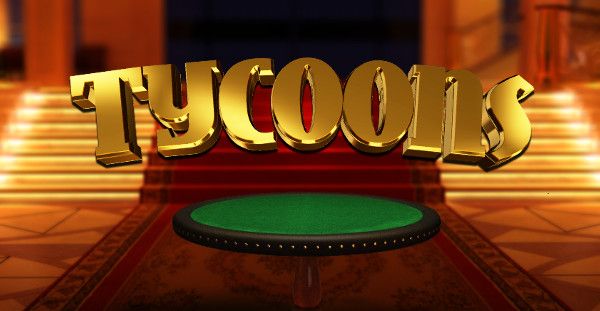 Tycoons Plus
The superrich meets in clandestine locations to dabble in some high-roller stakes; the winner takes all.  This time, we are privy to the inside of a closed game where the stakes are high and the wins even higher.  Sheiks, heiresses, and unscrupulous businessmen pull up in Maserati's and Lamborghini's to partake in a game of poker.  Private games are where the real wins happen, and we get to step inside the world of the filthy rich, and experience fast-paced play with a big win progressive jackpot being offered.
Betsoft has captured the lifestyle and the characters perfectly with masterful graphics which you can enjoy on all electronic devices.
| | |
| --- | --- |
| Reels | 5 |
| Paylines | 30 |
| RTP | 97.47 |
| Scatter | Yes |
| Free Spins | Yes |
| Wild | Yes |
A Tycoon at the Turn of a Card?
When playing for high stakes its best to know what you are dealing with, so you won't be fooled by just any poker face. The wealth is spread over 5 reels with 30 pay lines in play. You will need nerves of steel to rub shoulders with 'The club.'
Tycoons Plus has 10 symbols on the reels. He symbols include the 4 super wealthy card players. Joining them are all that you would expect to find in the high-flying world of these top winners. This includes champagne, wads of cash, a flashy red sports car, laptops (to transfer the funds from Switzerland not doubt), gold and bankers' cheque.
The characters can all bring with them a free spin feature when their icons have fs on the bottom corner.
3 or more fs character icons will trigger the free spin round. During which time reel 2, 3 or 4 will become wild and wins including characters will pay double. Wins all around.
The number of free spins you win depends on how many symbols you land.
3 symbols = 3 free spins
4 symbols = 8 free spins
5 symbols = 12 free spins
A cool combo of the gold, cash and bankers' cheques will trigger the Instant Credit Click Me feature. Choose one, and you will get an instant credit win.
There is also a rewarding Bonus round which you can enter when landing 3 or more dealer icons. You get to access the clairvoyant in you by predicting which of our famous four will win the hand.
Tycoons Plus features an excellent and rewarding progressive win feature.
Rubbing Shoulders with Monies Whose Who brings fine Reward
Just a few minutes of playing you will be fully immersed in a world where wealth has no bounds. If you are not careful, you will find yourself contacting your banker to release all your assets to match up to these guys.
Betsoft has once again given as an excellent offering from both a visual and features point of view. The essence of the characters has been hysterically captured on the reels
Players whether new to gambling or so advanced that they regularly enter private games, will love Tycoons Plus for its pure entertainment value. It's not terrible pretending that this is your world, and sure you may drive a Honda civic and live at the YMCA, but just for a moment, this is your world. A world where winning is the only option.
Where to Play Tycoons Plus