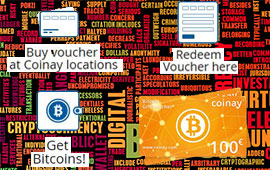 I've taken on the role of Bitcoin ambassador recently trying as best I can to right the wrongs of people's perspectives on the cryptocurrency. If I hear someone say that it's volatile – I state how that's in the past. If I hear talk about the connection to drugs – I inform them about how Bitcoin was merely the currency of Silk Road and not the main factor on the site. I also direct them to a few documentaries that they must watch before passing judgment.
During these "Bitconversion" discussions, there are two main questions that always, always, come up. First and foremost is a question usually phrased more or less in the following way: Okay, but how do you actually buy Bitcoin? There are several different methods, including from a wallet service – which is the first step by the way – and so forth. The next question almost always immediately follows the first: Fine. But what can you DO with Bitcoin? Well, tons obviously!
We have already provided you with excellent means for purchasing Bitcoins and told you where you can spend them, but we've just discovered a brand new company that has a quick and easy solution for both of these burning questions. It's called Coinay and its changing how Spain (and hopefully soon, the world) is using Bitcoin.
Coinay has implemented a Bitcoin voucher system allowing Spaniards to purchase Bitcoins from more than 3,000 stores across the country. It's as simple as spending EUR 10/100, purchasing a voucher and using it as Bitcoin at local merchants accepting the cryptocurrency. The company has officially implemented the simplest method for integrating Bitcoins into its mainstream economy and has essentially removed any issues with "how do you actually buy Bitcoin??".
A quick visit to the Coinay website will show you just how many venders are offering their Bitcoin vouchers across Spain. It's like looking up at the night sky filled with stars as Coinay has relatively quickly opened up nearly everywhere.
The company also plans to spread outside of Spain's borders and is reportedly heading further into Europe and even has its sights set on Africa and Latin America – two of the noted hotspots for future Bitcoin integration. For now, Spain is an excellent guinea pig for Coinay's voucher system, but if it takes off we could see global integration within months.
Does the idea of purchasing a Bitcoin voucher seem like a viable option? Will that settle the "issue" of how to get started with purchasing Bitcoins? Coinay looks to be on the right track and hopefully will be helping out Bitcoin ambassadors around the world provide a quick and easy answer to some burning questions.