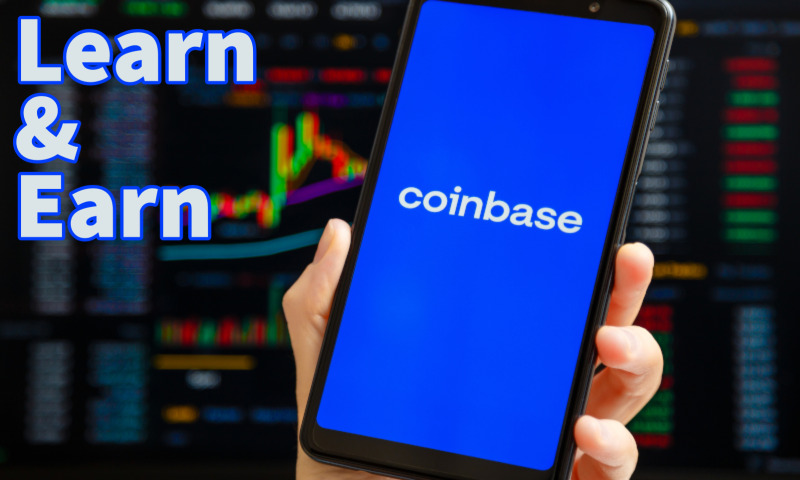 Coinbase's learn and earn is a great way to earn cryptocurrency for free, while also becoming familiar with the different types of cryptocurrencies. The main benefit of learn and earn programs is that although you do need to invest time into them in order to earn the cryptocurrency, that's about all you need to invest to gain free cryptocurrency with a US dollar value. Many cryptocurrency exchange platforms and some other blockchain-based platforms have earn and learn programs as a way to encourage new users to use the platform.
Conversely, the cryptocurrencies offered are usually part of promotional campaigns for new or upcoming platforms as part of their marketing strategy. This means that they are not usually mainstream cryptocurrencies like Bitcoin (BTC) or Ethereum (ETH,) but rather newer altcoins. Regardless, once received, that cryptocurrency can potentially be traded or staked for another cryptocurrency thereby acting as a doorway to trading and earning more cryptocurrency without actually risking any of your own initial capital.
How does Coinbase's learn and earn program work?
Coinbase's learn and earn program comprises stand-alone courses. Each course offers its own unique cryptocurrency reward that usually consists of a cryptocurrency amount valued between $3-5 USD. Each program usually entails completing the following steps:
Watching a video
Completing a quiz (on the video content)
Receiving the cryptocurrency reward
How to participate in Coinbase's learn and earn program
In order to participate in Coinbase's earn and learn program, you will first need to create an account with the platform. To do so, you must:
Click the 'Get Started' button on the top right corner of the page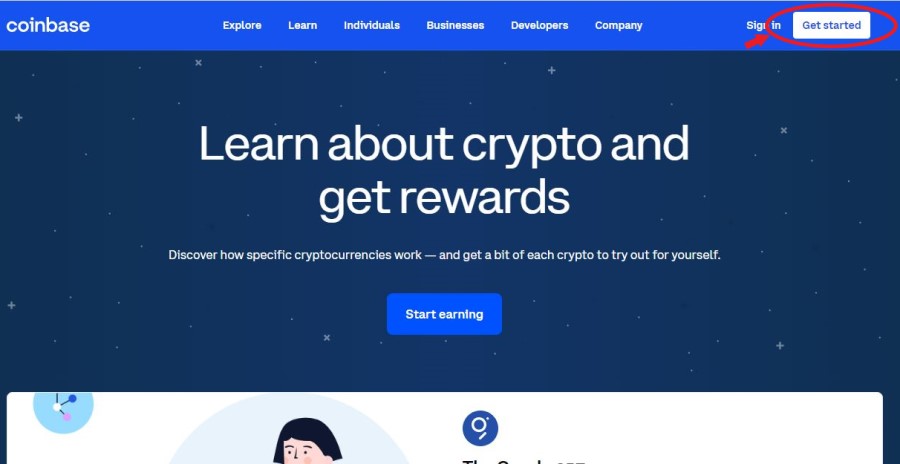 Fill out the form. This entails entering your full name, email address and password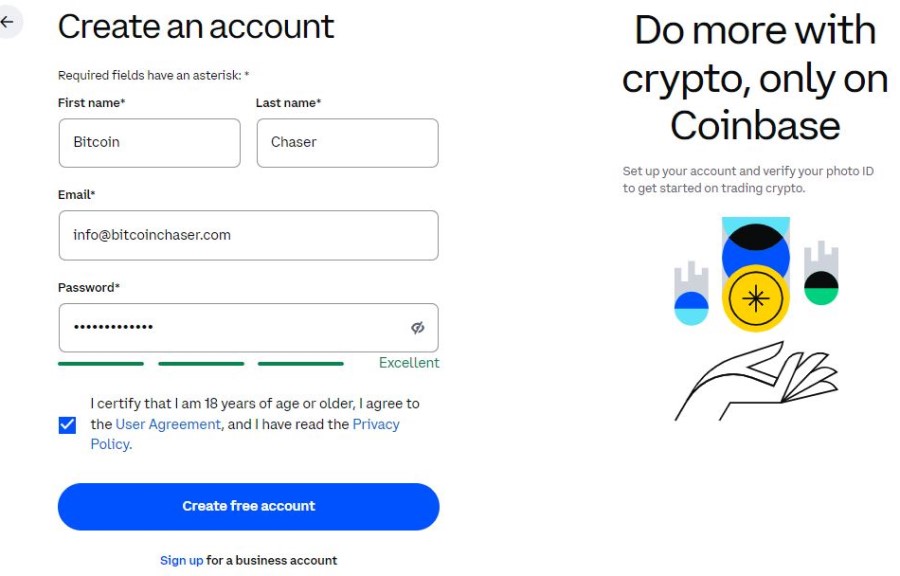 You will then need to verify your account
You will then automatically receive a wallet associated with your account
Once you have completed the registration process, you will be able to participate in the Coinbase learn and earn program. To do so, select the 'Individuals' tab at the top of the screen and select 'Learning Rewards' from the drop-down menu. This will take you to the Learn and Earn page.

You can then select any course that interests you and proceed with the course. Completing each course will result in receiving the cryptocurrency reward in your wallet. Most of Coinbase's courses are limited-time offers, with more being added every so often. To earn the relevant crypto, you will need to watch a video and complete the associated quiz.
Once you have earned the cryptocurrency, you can either keep it, trade it or earn interest on it, if it is an interest-compatible type. If not, you could always trade it for a cryptocurrency that is compatible.
Alternatively, you could also create an off-platform wallet to transfer your cryptocurrency to. This will allow you to transfer it to and use it on other platforms where you can make the crypto work for you to earn more dividends, such as through staking, loans or interest programs.