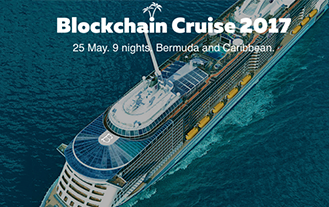 Many may wonder how the big names in the world of blockchain and cryptocurrency go about living their lives. There is a lot of curiosity about what they do on a daily basis, where they eat and how they spend their vacations. It is difficult to provide answers to many of those questions, but it is at least possible to gather where many of these reserved, security and anonymity oriented people will spend their next vacation. The answer is in the Caribbean, on board the CoinsBank blockchain cruise.
What is CoinsBank?
Some might have heard about CoinsBank before. For others the name is completely new. Before delving deeper into the blockchain cruise, it is necessary to understand CoinsBank, the organization behind it. CoinsBank defines itself as the "all in one gateway to blockchain services", and that is pretty much true. This wonderful jewel of the blockchain industry offers every kind of financial service blockchain and cryptocurrency enthusiasts are looking for.
CoinsBank members can enjoy the following services:
Bitcoin and digital asset wallet.
Real bitcoin debit cards, linked to the wallet.
Cryptocurrency trading platform services, allowing investors to trade on a wide variety of currencies.
Cryptocurrency payment systems and solutions for companies and other institutions.
Real-time analysis tools for currency markets with advanced charts and other exceptional features.
Every service is mobile friendly and easily accessible through the CoinsBank mobile app.
CoinsBank Also Offers a Blockchain Cruise
Apart from all these incredible financial services, and building upon the high quality of its products, CoinsBank set out to answer the same question that many others were asking: how do blockchain gurus spend their vacations. Apparently the answer exposed a hole in the market. CoinsBank therefore designed a blockchain cruise in order to cater to this niche market and put most blockchain experts together for an incredible 9 day vacation in the Caribbean. Everyone expects CoinsBank to deliver on a blockchain cruise experience out of this world; chances are it will exceed expectations.
Blockchain Experts are always working
In order to make this blockchain cruise experience unique, CoinsBank has invited some of the most highly regarded speakers to entertain the cruise goers with 2 full days of conferences. This makes a lot of sense, given that the blockchain crowd is always working to improve their projects and grow their businesses. This unique vacation will also include business meetings and 2 days of exclusive workshops to go along with 4 days of magical trips through places like St. Maarten, Haiti, Puerto Rico and Bermuda.
Blockchain Business is Pleasure, especially on a Cruise in the Caribbean!
So this is how the world's top blockchain and cryptocurrency experts spend their vacations. For many it doesn't look like a vacation; for CoinsBank it is just an innovative way to deliver the privilege of meeting and hearing from select experts in the field while everyone has the time of their lives. A cruise through the Caribbean is how CoinsBank turned the blockchain business into pleasure!
Click here is you are interested in participating and enjoying this unique opportunity to vacation with the top blockchain experts in the world.