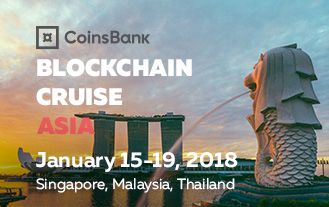 Sail away into the world of cryptocurrency while you visit mesmerizing destinations. It is time for the CoinsBank Blockchain Cruise Asia! After the remarkable success of the cruise through the Caribbean, CoinsBank has decided to pack another ship with the foremost experts in blockchain tech, bitcoin and cryptocurrencies. This time the ship will be sailing through Asia while you get the chance to spend a wonderful 4 days, soaking up all the sun and vanguard ideas from the industry leaders.
CoinsBank Blockchain Cruise Asia Destinations
The route for the CoinsBank Blockchain Cruise Asia will be as follows:
Sailing on January 15

th

, 2018 from Singapore.

The next stop will be Penang in Malaysia.

The Blockchain Cruise will then sail to Phuket in Thailand.

From there it will return to Singapore, its final destination.

The cruise will return to Singapore on January 19

th

, 2018.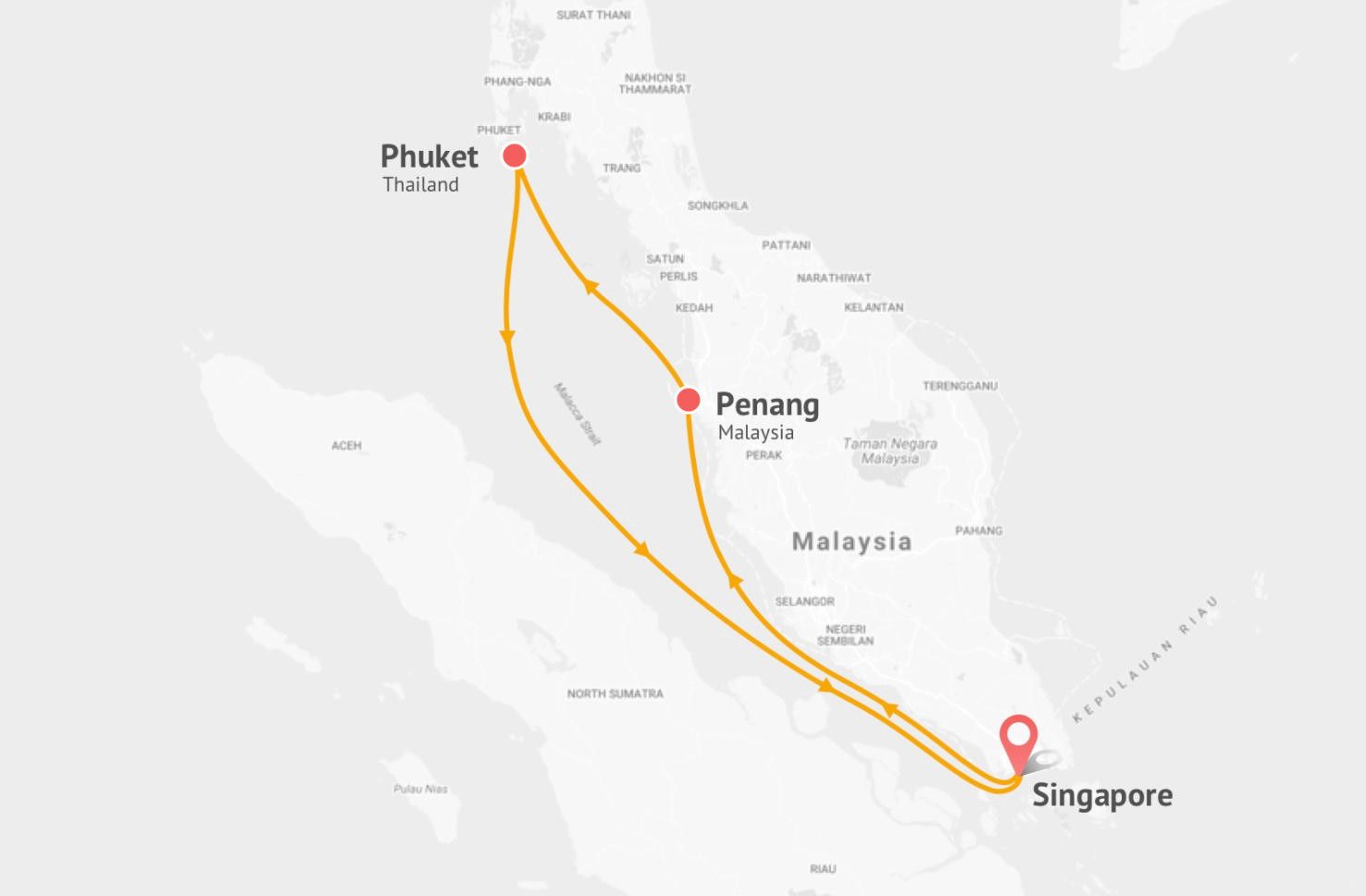 CoinsBank Blockchain Cruise Asia Conferences

Apart from taking all the crypto-crowd around these wonderful destinations, the CoinsBank Blockchain Cruise Asia will give its participants the option to choose from 3 parallel conference streams onboard. Participants will be able to choose one of the following:
Blockchain technology and Bitcoin stream.

Investments in blockchain and cryptocurrency.

Ethereum and other Altcoins.
The Blockchain Cruise will also give participants the opportunity to network and mingle with industry leaders. CoinsBank is inviting 50 speakers and 700 guests from all over the world. On top of that, there will be 100 media representatives. Speakers and participants will have the opportunity to come together for:
2 conference days.

A bonus conference in Thailand.

The format allows for 3 simultaneous conferences on different topics, with guest speakers to choose from.
Time to come Onboard the CoinsBank Blockchain Cruise Asia!
It is time to join the CoinsBank Blockchain Cruise Asia onboard the Mariner of the Seas. You will get all the fine dining, parties and perks available onboard this colossal cruise ship, while you get to know some of the most renowned experts in the field of bitcoin, blockchain and cryptocurrencies and visit 3 spectacular Asian destinations. This is an incredible opportunity you can't miss, especially after the raving reviews the CoinsBank Blockchain Cruise in the Caribbean got. Make your reservations now and jump aboard with CoinsBank. See you in Singapore!