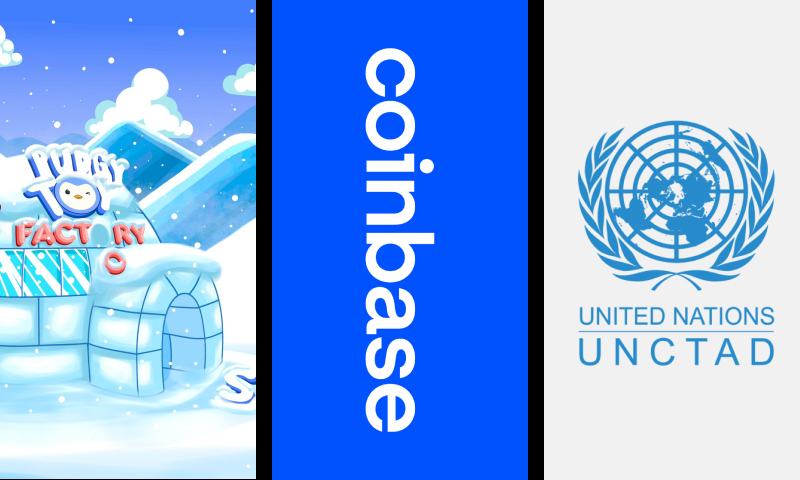 Whether it's blockchain, cryptocurrencies, or NFTs, we ensure you always know what's happening in the crypto space. Our mission is to highlight all the most talked-about cryptocurrency news every week, ensuring you don't miss out on any important information. From companies taking over the NFT space, to bitcoin adoption, and hacks within crypto. Everything you need to know about cryptocurrency news from last week.
UN Calls to Curb Cryptocurrencies in Developing Nations
On August 10, the UN trade and development body, UNCTAD, submitted three policy briefs addressing cryptocurrency concerns. These concerns mainly derive from two key factors, namely the volatility of cryptocurrencies and tax evasion fears. UNCTAD is also concerned that the growing move towards central banks adopting stablecoins or cryptocurrency services will put countries' economies at risk, firstly due to the volatility that could cause instant bankruptcy, and secondly should the bank's reserves not match the amount of stable coin in circulation.
Read more on UN News
Coinbase Another Crypto Winter Victim
On August 10, 2022, Coinbase revealed that their revenue had declined by 61% in the second quarter of 2022. After tax, this amounted to a $1.1 Billion USD loss. They also experienced an overall loss of 30% in trading volume. However, Coinbase's CFO, Alesia Haas, has said that the company believes that their reserves of $6.2 Billion USD should be able to tide them over until the crypto economy improves again.
Read more on Financial Times
Pudgy Penguins to Launch as IRL Toy Line
On August 11, Pudgy Penguins Twitter feed announced that a real-world Pudgy Toys Lineup would soon be launched for fans of the popular NFT collection. Launched in 2021, the Pudgy Penguin collection is built on the Ethereum Blockchain and comprises of a collection of 8,888 unique penguin NFTs. To date, over 4,485 wallets own the NFTs, with the floor value of each being 2.3 ETH, with a total trading volume of over 57,440 ETH valued at over $400 Million USD.
Read more on Pudgy Media
Developer Suspected in Tornado Crypto-Laundering Arrested
On August 12, the Netherlands Fiscal Information and Investigation Service (FIOD) arrested a 29-year-old man suspected to be a developer who was involved with creating Tornado cash that was used by criminals to launder cryptocurrency valued at over $1 Billion USD, which is 1/7th of the platform's overall turnover. His arrest in Amsterdam came just two days the platform was sanctioned in the US.
Tornado Cash is an open-source cryptocurrency mixing service that is built on the Ethereum blockchain and has been operating since 2019. The Financial Advanced Cyber Team (FACT) branch of the FIOD began its criminal investigations into the platform in June 2022. The reason why the developer is only suspected in involvement, is because the given reason for the platform is to allow for anonymity of the traders. However, the high percentage of criminal users coupled with the profits that the developer is thought to have made render his actions questionable.
Read more on FIOS.nl
Microsoft Excel Spreadsheet NFT Collection Launched
On August 12, Datarails launched their Microsoft Excel Spreadsheet NFT collection. The collection comprises of 5 pieces all associated with the war in Ukraine, including a portrait of the country's president, Vlodymyr Zelensky. This marks the first instance of an actual XLS file being tokensized on a blockchain. Each NFT artwork will be sold for 1 ETH, with all proceeds being donated to Heart to Heart International, a non-profit dedicated to improving access to healthcare worldwide. This is interesting given that the NFT artworks were created to draw awareness to the ongoing war in the country.
Read more on Techradar