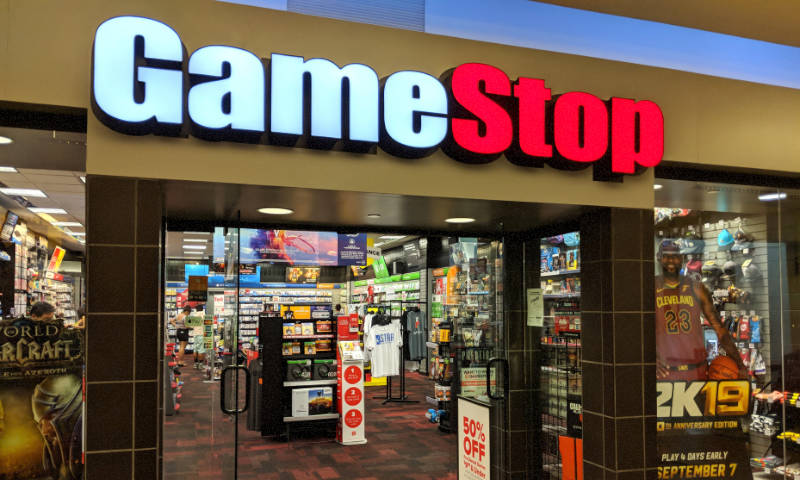 Whether it's blockchain, cryptocurrencies, or NFTs, we ensure you always know what's happening in the crypto space. Our mission is to highlight all the most talked-about cryptocurrency news every week, ensuring you don't miss out on any important information. From companies taking over the NFT space, to crypto adoption, and Bitcoin laws. Everything you need to know about cryptocurrency news can be found on Bitcoin Chaser.
Let's take a look at all the cryptocurrency news over the last week, recapped and compiled in an easy-to-digest format, listed below:
GameStop shares surge after news it plans to launch an NFT marketplace-
GameStop has seen its share prices surge drastically multiple times, as seen in 2021 when Reddit pushed the asset more than 800%.
Again, GameStop has been its shares surge, but for more self-earned reasons. GameStop is launching its very own NFT marketplace, also planning to create games and items for the marketplace. The marketplace will focus on virtual video game goods such as character outfits and weapons, with more than two dozen blockchain and crypto team members already.
Is this the step forward that GameStop needs to take to set themselves up for further success or will this be the final nail in their already failing coffin?
Read more on CNBC.
New York's First NFT Restaurant Is Coming Soon-
We have seen NFTs gain popularity in plenty of industries outside of art, including music, gaming, and series, but the food industry is a whole new venture.
Supposed "NFT guru", Gary Vaynerchuk has announced he will be opening what he is calling "the 1st NFT Restaurant". The restaurant, dubbed Flyfish Club is set to open sometime in the first half of 2023. In order to enter the restaurant, customers must own the NFT, although they will pay for their food in fiat.
The restaurant will feature a cocktail lounge, an upscale seafood restaurant, an omakase room, as well as have fresh fish flown in from Japan daily.
Read more on GrubStreet.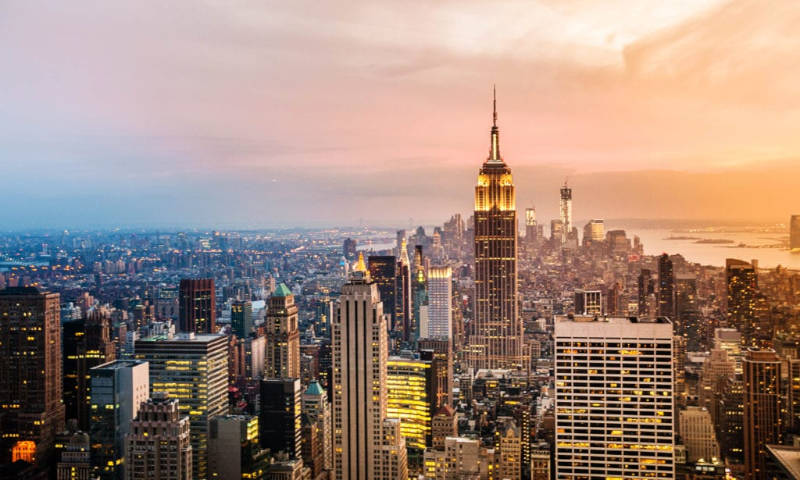 Pakistan's central bank reportedly wants to ban crypto-
Pakistan has taken a liking to cryptocurrency in the last few years, providing a solution to their looming inflation issues and economic problems.
This sudden interest in crypto from Pakistan has not been met with the same sentiment from its government and banking sector. The State Bank of Pakistan is seeking to ban all cryptocurrency transactions in Pakistan. The Sindh High Court has not ordered a ban on crypto but has instead, the court has ordered that the bank's appeals be sent to the finance and law ministries.
Will Pakistan follow in suit of all the other countries that have opted to ban cryptocurrencies, or will Pakistan be granted the freedom to use their money how they choose?
Read more on CoinTelegraph.
Gap Launches Its First NFT Collection on Tezos Blockchain-
You may know Gap as a worldwide clothing and accessories retailer, but they are branching out and entering the world of cryptocurrencies and NFTs.
Gaps NFT collection comes in collaboration with New York-based artist Brandon Sines and blockchain platform Tezos. The NFTs will come in four tiers, seen as common, rare, epic, and one-of-a-kind. Epic-level NFTs holders will receive an exclusive physical Gap hoodie. Common and rare NFT holders will have the chance to unlock access to Gaps hoodies too.
This is an interesting first step into the NFT space, and one which actually holds physical value too, we wish them luck and looking forward to seeing what's next from Gap.
Read more on Gadgets.
SpaceChain sends the world's fastest EVM decentralized ecosystem into Orbit-
Blockchain technology has found a way to better every industry it touches, but now it goes where no Blockchain has gone before, space.
Blockchain project SpaceChain has announced its mission to launch a blockchain-enabled payload into space onboard a SpaceX Falcon 9 rocket. This payload includes the world's fastest Ethereum Virtual Machine (EVM), which will be used to enhance the security and immutability of space-grade infrastructure.
The space node will also enable on-orbit services for Ethereum transactions, sent and received from the ground, as well as advance the minting of ERC-721 NFTs.
Read more on Geospatialworld.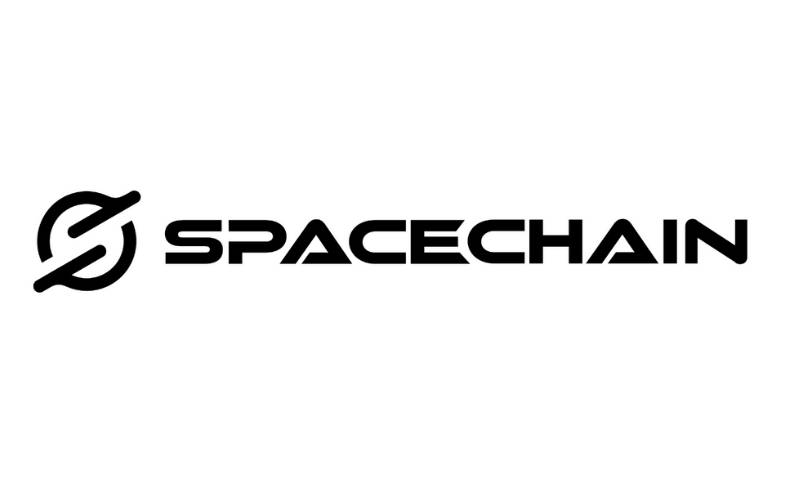 Now, You Can Buy Tesla Merchandise With Dogecoin-
Tesla caused a massive stir in the markets when they announced they would be accepting Bitcoin payments, and then revoked those privileges, but now they are back at it again.
Elon has been a longtime fan of DOGE, spreading positive sentiment all over Twitter, but now the company he owns has announced they will be accepting the currency. You won't be able to buy a Tesla car with the asset just yet, but you can buy Cyberwhistle, Giga Texas Belt Buckle, and Cyberquad for Kids. The price of DOGE surged nearly 20% following the announcement.
Did Elon dismiss Bitcoin in favor of his favorite cryptocurrency, or was he truly was trying to follow his stated morals and find a more carbon-friendly option?
Read more on NDTV.
Stay Up To Date
Staying up to date on cryptocurrency news doesn't have to be a hassle. We at Bitcoin Chaser are passionate about all things blockchain and crypto, we want to help empower and motivate our readers to learn and understand more. We publish our weekly news roundup every Monday, highlighting exceptional news and where to read more. Why not sign up for our newsletter so you can always stay updated on bitcoin, Blockchain, and everything cryptocurrency with Bitcoin Chaser.