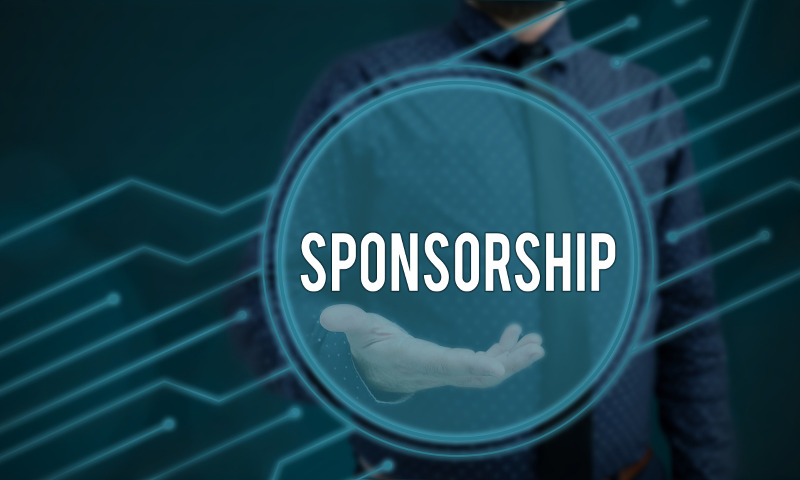 For generations and generations, all kinds of sports have been known as the pinnacle of entertainment. From the FIFA World Cup to the Super Bowl. It is all known as S-Tier entertainment. The highest level of it too. And as the sports grew past their country borders and continents, sponsorships came about.
Several generations of companies have benefited from the advertising of their companies through sports teams. It could be through putting their logo on sports jerseys, like Nike and Adidas, or by having their ads posted all around the sports arenas for those in the stadium and at home to see.
The newest addition to sporting promotions is crypto companies. They have taken it by storm since the year 2021. Some argue and believe that this was the aftermath of Covid-19 as most organizations or sports teams were looking for investors. Nevertheless, a few crypto companies have snatched up some of the biggest sponsorship deals. Some of these are FTX, Tezos, Crypto.com, and Coinbase just to mention a few.
Stake.com

Stake has become one of the most famous betting platforms on the planet. Its impact on sports betting has been remarkable and something worthy of fame.
Stake is an official betting partner of the UFC. It also currently sponsors Everton and Watford. Both clubs are from England, with Everton being in the top flight league. It also sponsors multiple top athletes in Sergio Aguero, Israel Adesanya, and Glover Teixeira.
They also announced a title partnership with Alfa Romeo F1 for the upcoming season. The team will now be known as Alfa Romeo F1 Team Stake. 
FTX

Looking at where it stands now, it might be difficult for some to believe the waves that were once made by the FTX crypto company. FTX signed a partnership with Mercedes AMG F1 in September 2021, which was later suspended in late 2022, costing Mercedes $15 million coming into this new season.
A deal to change Miami Heat's 'American Airlines' stadium name to FTX Arena was agreed upon between the two parties. This was a 19-year deal that was worth a whopping $135 million. Their biggest sports investment known to date was the esports sponsorship with the TSM team, this was a title deal that was reportedly worth $210 million.
Unfortunately for FTX, most of these deals and sponsorships came crumbling down after they filed for bankruptcy and could not afford to pay the once-upon agreed on installment fee, and most companies were trying to stay away from the bad publicity and the possible lawsuits.
Tezos

Tezos is one of the biggest crypto companies in the world. Tezos is a blockchain network that hosts the digital token Tez (XTZ), also known as tezzie. Tezos, like other cryptocurrency blockchains, enables user participation in projects such as decentralized finance (DeFi), decentralized applications (dApps), and non-fungible token (NFT). It might not be the most known, but it has sponsored some of the biggest teams known in sports.
They struck a £20 million deal which is approximately $25 million with the England giants Manchester United. Their brand is plastered across the Manchester United training kits. The exact length of the contract is currently unknown to the public.
Red Bull was another big sporting organization that Tezos had sponsored. Before recently cutting ties with the F1 Champions, Tezos had enjoyed plenty of television time with Max Verstappen and Sergio Perez being two of the best drivers in the sport. Red Bull's driver Verstappen has now won two championships back to back and will be looking to three-peat, but Tezos will not be there to see the outcome since the $27.2 million deal was cut short by the crypto company.
Crypto.com

If you watch sports, then you have probably seen a crypto.com logo plastered somewhere. This logo could be seen on the UFC T-shirts, the 76ers basketball jerseys, or several other places.
In June 2021 Crypto.com inked down a $100 million deal with Formula 1 and then followed it up with a 9-year title deal with F1 Miami Grand Prix for an undisclosed fee.
Their biggest sporting deal known to the public was the LA Lakers Arena deal as they took the rights to the stadium that was once known as the Staples Centre which is now known as Crypto.com Arena. This is a 20-year deal that is worth a massive $700 million.
Other mentions are the FIFA World Cup Qatar, 76ers, and Aston Martin F1 as all three deals with Crypto.com have undisclosed fees as of right now.
Coinbase

Coinbase is joining the elite group with some of the biggest crypto sponsorships in sport. These include a deal with the German football giants Borussia Dortmund and the NBA. The NBA sponsorship is rumored to cover the NBA, WNBA, NBA G-League, and the NBA2K. This makes them the exclusive official sponsor of these organizations.
The NBA deal is reportedly worth $192 million, and it will run over a four-year period. The Chicago Bulls have also confirmed Coinbase as a partner.
Conclusion
Crypto companies seem to be here to stay, several massive sporting organisations have made decades of commitment to these crypto companies. If most of the companies can attain the capital to keep their end of the bargain, we don't see why they can't retain their place.