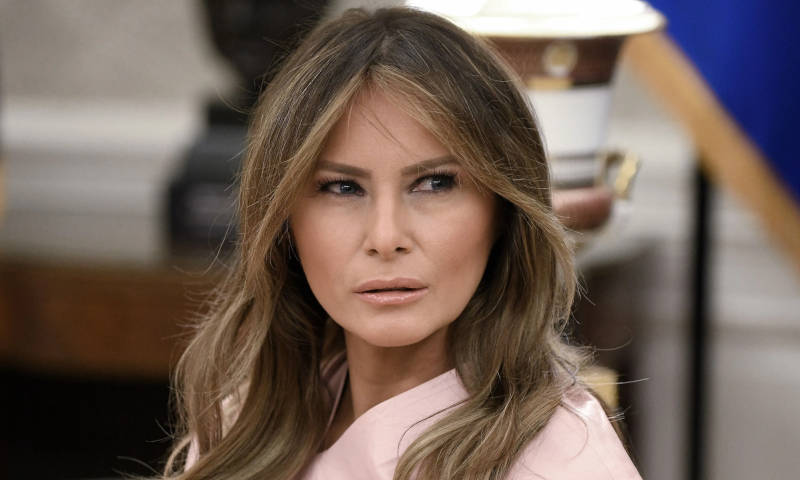 Whether it's blockchain, cryptocurrencies, or NFTs, we ensure you always know what's happening in the crypto space. Our mission is to highlight all the most talked-about cryptocurrency news every week, ensuring you don't miss out on any important information. From companies taking over the NFT space, to bitcoin adoption, and crypto lawsuits. Everything you need to know about cryptocurrency news can be found on Bitcoin Chaser.
Let's take a look at all the cryptocurrency news over the last week, recapped and compiled in an easy-to-digest format, listed below:
Ex-US First Lady Melania Trump enters crypto market-
Aside from all the controversies, Melania Trump is just another average person, one that happens to have shown great interest in cryptocurrencies and NFTs.
Melania has set the stage and announced she will be selling NFTs on her website in exchange for a Solana token, valued at around $180 per token. In exchange for a Solana token, you will receive your own digital watercolor painting of Melania Trump's eyes.
Melania Trump will release NFTs in regular intervals on her website with a portion of the proceeds going to foster children. More needs to be released soon.
Read more on Business Standard.
Robinhood Launches Cryptocurrency Gifts Program-
Robinhood exchange has had its name in the news a few times, some times not so great, while other times have proven to show their comebacks. This falls into the latter category.
Robinhood is launching a cryptocurrency gifts program that will allow people to gift as little as $1 in cryptocurrency. Gifts are commission-free but can take up to 3-5 days for the funds to settle. It is to be noted recipients have to have a Robinhood Crypto account to accept the gift.
Some argue it's the same as just sending cryptocurrency to someone, while others highlight the reduced costs and festive season fun attached to this program.
Read more on Bitcoin.com.
Coinbase CEO stole blockchain startup's work, lawsuit alleges-
Coinbase has been a leader in the cryptocurrency exchange industry for quite some time, loved by most, but this recent alleged news may shine a different light on them.
CEO Brian Armstrong was designed a publication project for academic research when he ran into a similar platform called Knowledgr. He was said to have offered investment and listing opportunities, but "had no intention" of funding Knowledgr or helping it launch its project.
It is said he manipulated his way into gaining a controlling interest in the project and dilute MouseBelt's investment, and thus a lawsuit has been charged.
Read more on CNET.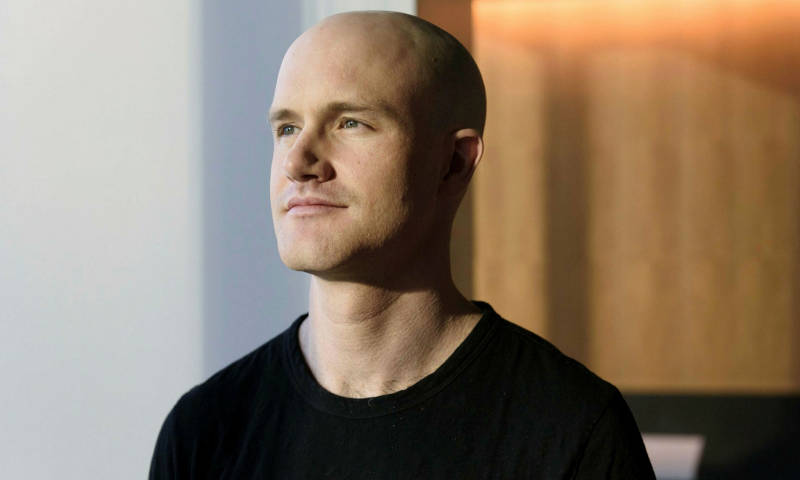 Employees could see cryptocurrency payroll conversion options next year-
The City of Jackson will soon be making history as the first city in the nation to add cryptocurrency as a payroll conversion option for city employees.
Jackson City Mayor Scott Conger has made it a priority to introduce cryptocurrency to the city, and is among the first in the country to do so. A request for proposal (RFP) has been opened, which will allow third-party platforms to apply to be the city's cryptocurrency converter.
Mayor Scott Conger believes this is a brilliant alternative option for members of the city, as well as potential businesses in the future. A brilliant step forward for the city and crypto.
Read more on Jackson Sun.
The Morning After: Adidas' first NFT drop made $23 million-
After Adidas announced its partnership with Coinbase, everyone has been wondering what's to come for this clothing giant and cryptocurrency. Now we know.
Their recent NFT launch came in partnership with Bored Ape Yacht Club. Over the weekend, Adidas' first NFT effort made over $23 million in Ethereum, from a $15.5 million Early Access phase and $7.5 million in general sales.
The launch dropped a total of nearly 30,000 minted NFTs, with more set to come in the future as their interest in the Metaverse grows. All told, brilliant profits from a brilliant partnership.
Read more on Engadget.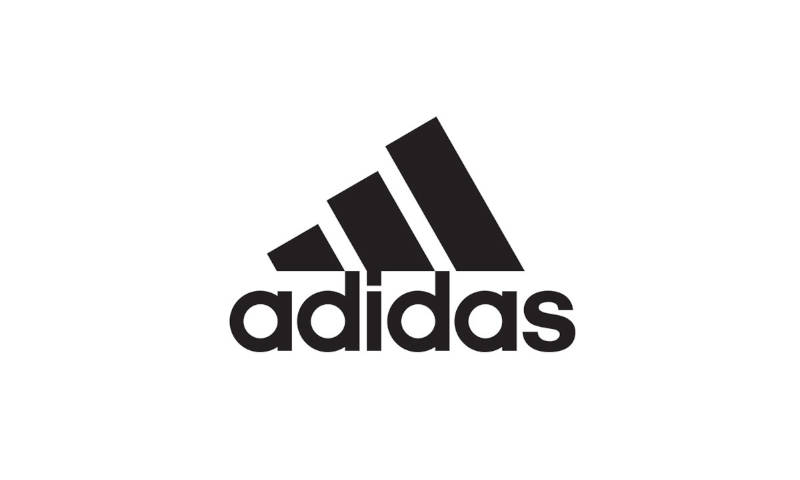 PGA Tour NFTs set to become latest revenue stream for players-
Sports is a big industry that could greatly benefit from cryptocurrency, as seen by the NBA and F1 NFT drops, but now it's golf's time to shine in their recent announcement.
The Tour teased the news in a memo to players Friday, saying it is "excited" at the impending launch of "a video-based NFT platform". The potential is set to tackler A new fan engagement platform to meaningfully engage with fans and incremental revenue opportunities for members.
It's so great to see so many industries entering the cryptocurrency sphere, and this additional of golf, the rich man sport, provides even more potential for success and adoption.
Read more on GOLF.com.
Stay Up To Date
Staying up to date on cryptocurrency news doesn't have to be a hassle. We at Bitcoin Chaser are passionate about all things blockchain and crypto, we want to help empower and motivate our readers to learn and understand more. We publish our weekly news roundup every Monday, highlighting exceptional news and where to read more. Why not sign up for our newsletter so you can always stay updated on bitcoin, Blockchain, and everything cryptocurrency with Bitcoin Chaser.