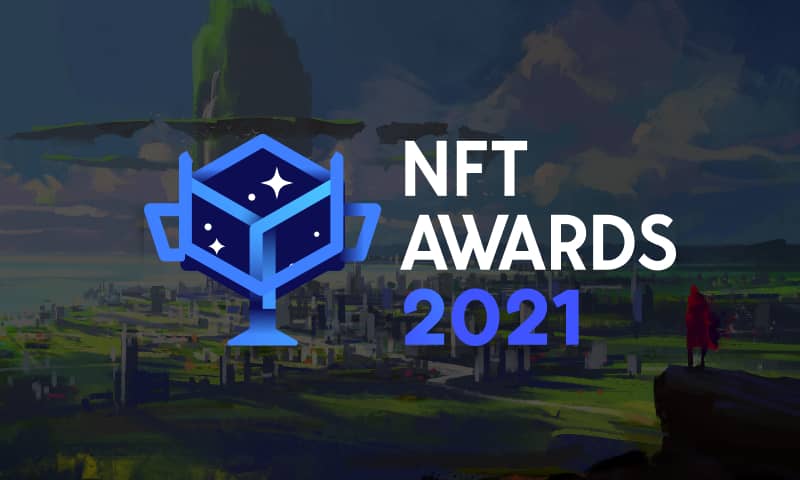 Decentraland — October 28th, 2021 — Enjin, the leading ecosystem for NFTs, today opens nominations for the second annual NFT Awards. Running from today until November 26th, nominations and community voting for the NFT Awards are now open on nftawards.org. The second edition of the program will celebrate the Metaverse, honoring projects that are driving the future of human experiences through NFTs. The awards ceremony will take place on January 12th, 2022 in Decentraland.
"We established the annual NFT Awards to commend innovation in our industry, and we look forward to recognizing the incredible progress made within the Metaverse. Following a standout year for the NFT space, this community-driven event will feature and celebrate the world's most influential NFT projects, and we invite all creators and collectors to submit your favorite projects for consideration today."

Witek Radomski, Co-founder & CTO of Enjin and NFT Awards judge
Nominees of the NFT Awards will be determined entirely by community submissions and voting, with the top ten public votes in select categories gaining a spot before an expert judging panel.
The confirmed list of judges includes:
3LAU, Musician / CEO & Co-founder of Royal.
Micah Johnson, Creator of Aku / Artist and 2020 NFT of the Year winner.
Holly Wood, Head of Creator Relationships at Rarible.
Dean Takahashi, Lead Writer at VentureBeat's GamesBeat.
Marco Marchesi, CTO of The Fabricant.
Witek Radomski, Co-founder & CTO at Enjin.
Frank Downing and Nicholas Grous, Analysts at ARK Invest.
Ashley Higgins, CEO of Product Hunt.
Patrick Barile, COO of DappRadar.
Aaron Khoo, Head of Listings & Ecosystem at CoinMarketCap.
Additional judges to be announced!
Nominations can be submitted on nftawards.org for 10 awards categories, including:
Best Avatar
Best Collaboration
Game of the Year
Best Digital Fashion
VR/AR
Best Virtual World
Newcomer Game
Utility
Most Innovative Art
Project of the Year
The event will feature members from every corner of the crypto sphere, from NFT creators and game developers, to leading crypto organizations and metaverse projects. The program will be supported by Enjin's partners VentureBeat, Crypto.com, Decentraland, Rarible, CoinMarketCap, the Blockchain Game Alliance, DappRadar and Product Hunt.
"The same year I won NFT of the Year, I was carrying my paintings in the rain to a local bar and carrying them home when none of them sold. NFTs have empowered me to spread my message thanks to the support of collectors who believed in me, and the NFT Awards program is providing a venue to recognize and elevate the work of fellow creators in the NFT community."

Micah Johnson, whose work ˈsä-v(ə-)rən-tē won 2020 NFT of the Year
Please visit nftawards.org to nominate or vote for the NFT Awards, or get in touch at nftawards.org/contact if you believe you fit the criteria for the expert judging panel.
About Enjin
Enjin is the leading ecosystem for non-fungible tokens (NFTs), offering a comprehensive suite of products for creating, trading, distributing, and integrating NFTs into virtual worlds. As a scalable, affordable platform, Enjin's technology has seen wide application in blockchain games, apps, enterprise programs, and innovative marketing campaigns. The Enjin ecosystem is fueled by Enjin Coin (ENJ), a utility token used to back the value of blockchain assets. To date, over one billion Enjin-powered assets have been created. For more information, visit enjin.io.