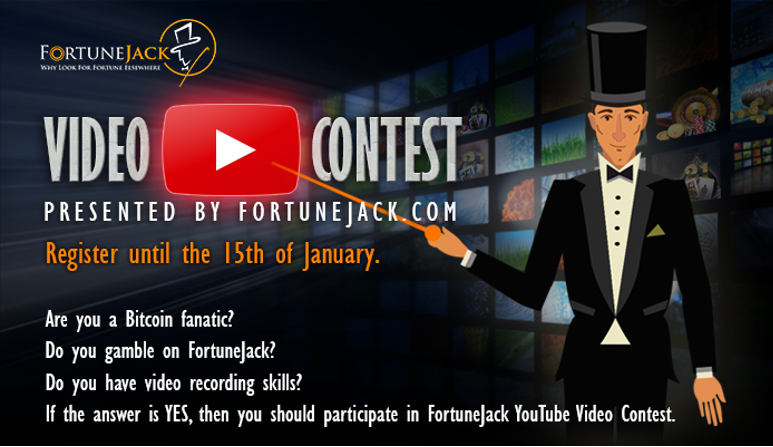 The holiday season is the perfect time to enjoy the spirit of giving. FortuneJack will join the spirit and give away prizes through its exclusive promotion beginning this month.
Striding away from the usual bankroll-boosting campaigns, this FortuneJack exclusive opens a refreshing and interesting portal where participants can earn interesting amounts of Bitcoin by turning their uniqueness and creativity into a lucrative endeavor.
An ingenious way to win bitcoins
Participants of the FortuneJack Video Contest can win up to 10 BTC if they finish in first place in this one-of-a-kind contest in Bitcoin gambling. Their mission is to show why FortuneJack is the best Bitcoin casino.
Massive amounts of Bitcoin in store for the winners
Winners will be picked on the basis of overall views their videos have garnered all throughout the campaign, which will take place from Jan. 15 to Feb. 29, 2016.
A grand total of 10 BTC will be given to the contest's winner, which will be followed by a Bitcoin prize worth 7 BTC and 4 BTC for the second and third place winners. Honorary winners from the fourth to the thirtieth places will receive a total of 3 BTC each.
A 'Jack's Favorite' award will be given to the entry that has been personally handpicked by the moderators of this Bitcoin casino. The winner of this prize will be rewarded and will receive special and exclusive perks courtesy of FortuneJack.
Register & Upload video until the 15th of January. A winner will be announced on the 1st of March.
You can find more information about this contest here.