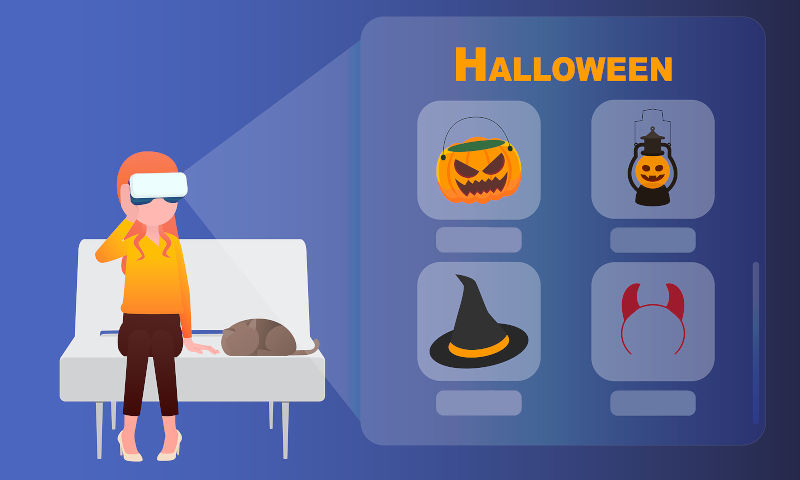 Spooky season is back and better than ever, post-pandemic feels are starting to subside, and the Metaverse is ready to welcome a new era of Halloween fun.
With costume contests and trick-or-treating madness, the Metaverse is bringing us real-world experience from the comfort of our screens. With the increase in Metaverse foot traffic, there are more Halloween events than ever before, some offering opportunities to win free NFTs. With Halloween falling on a Monday this year, why not set aside some time after your partying to partake in some digital fun?
Last year we saw Chipotle make its Metaverse debut with a virtual restaurant built in Roblox. Users could visit the digital venue and claim their free "boorito". All you had to do to claim your "boorito" was to wear a costume. Upon claiming your "boorito" code, you would be able to use this code to claim a free burrito in the real world. Chipotle gave away more than $1 Million worth of free burritos through their Metaverse campaign.
But don't you stress, there is more to the Metaverse than free burritos, although that is pretty great too. Whether you want to just dress up and roam the virtual environments, or whether you want to party with celebrities, the Metaverse has even more in store for you. We will be covering the best Halloween Metaverse events in 2022. So let's dive in.
Halloween Events In The Metaverse:
Paris Hiltons "Cryptoween" Event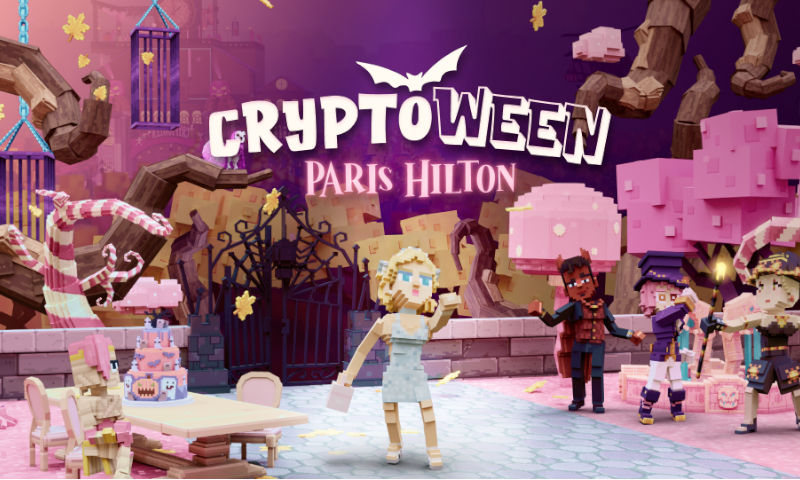 Where: Paris World, Roblox
When: 17th – 31st October 2022
What: This event is a collaboration between Paris Hilton and Urban Decay, and will be hosted in a virtual three-room property. Upon entering, users can choose between 10 different Paris Hilton inspired Halloween costumes, such as Tinkerbell, Bunny Princess, and more. Paris Hilton herself will be making appearances each day.
Creativeowls.io "Metaverse Halloween Party"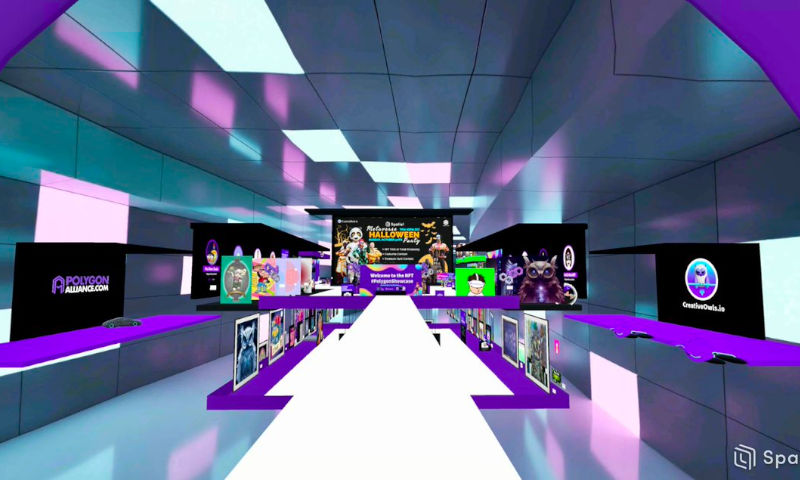 Where: Spatial
When: 30th October, 7pm – 1am EST
What: This Halloween party is packed with opportunities, including meet and greets; giveaways; and AI art displays. The first 100 people to sign the Halloween guest book will be awarded an exclusive event NFT. Alongside the live performances, costume contests, and a treasure hunt, users will also be able to enjoy Halloween Metaverse tours.
TCL "Fun-Tastic Halloween" Party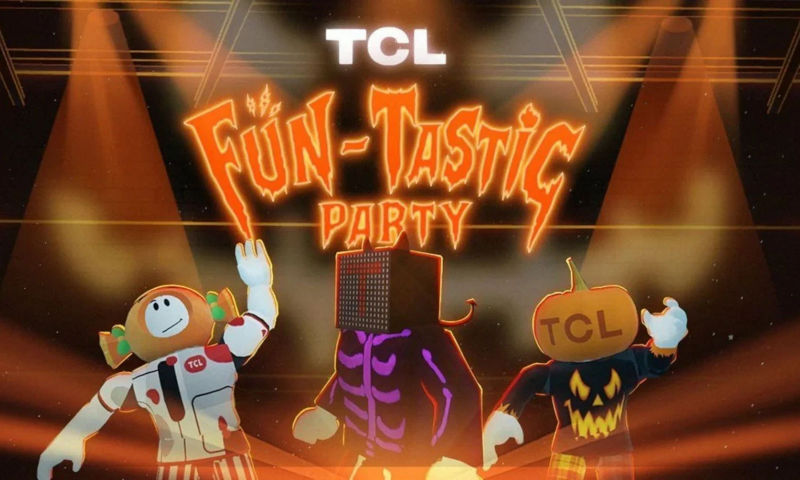 Where: Dream House, Roblox
When: 21st October 2022 – Onwards
What: Electronic innovator, TCL invites users from across the world to join their #Fun_Tastic Party in Roblox. When you enter the party, you will be prompted to choose a personalized Halloween costume for your avatar and let the fun begin. Each room in the Dream House will host a range of Halloween-themed games and party experiences. You may even win some prizes along the way.
Halloween Quizzes In The Metaverse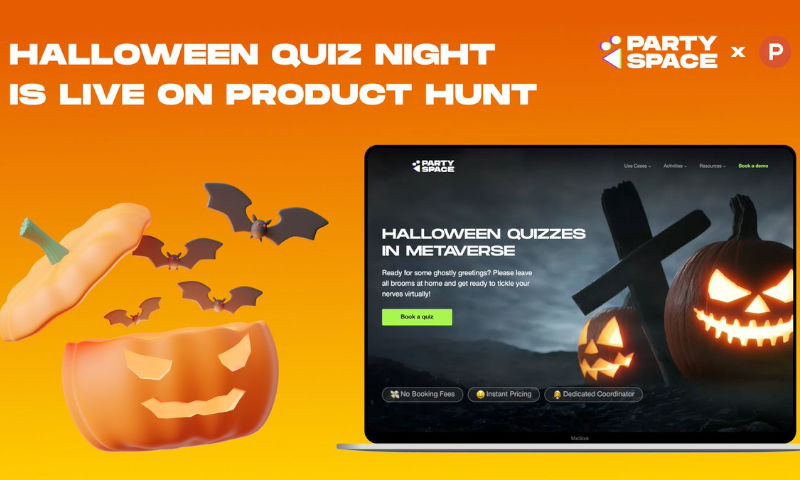 Where: Party.Space
When: 21st October 2022 – Onwards
What: Get ready to put your Halloween knowledge to the test with these crazy Metaverse quizzes. Party.Space invites you and your friends to join in on an hour-long quiz, either hosted live or through a pre-recorded video brought to you by Friday the 13th actor Kane Hodder. Categories include horror films, ghostly homes, haunted history, and more. It is to be noted this is a paid event so keep that in mind.
"Welcome To Chesterville" Launch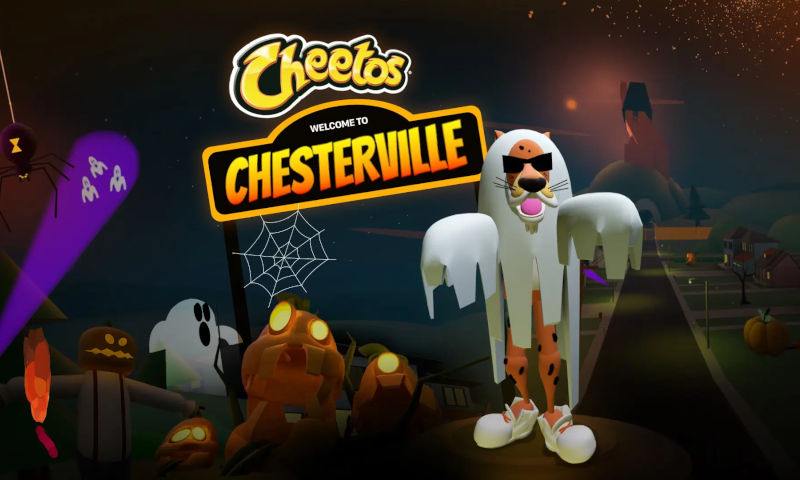 Where: Meta Horizon Worlds
When: 23rd October – 2nd November
What: Head over to the haunted mansion in Meta Horizon Worlds and let the games begin. You will be able to roam the spooky streets of Chesterville, play the built-in game, or vote on which Cheeto flavor to bring back from the dead. Brand the neighborhood with your Chester Wand, TP houses with your Cheetle-fied Paper Towels, or smash some Mac-O-Laterns. The experience is point-based, so keep an eye out for Cheetle Codes from Cheetos' social media.
Attending Metaverse Halloween Events
All you need to enjoy these Halloween events in the Metaverse is a good internet connection and an electronic device. No more planning elaborate costumes, organizing safe lifts home from the party, or the next day's hangover.
Even if you are wondering, "Where can I buy an NFT Halloween Costume?", it is as simple as heading to Opensea.io or any other NFT marketplace. Some events even allow you to choose from a variety of pre-made digital costumes, so that takes some additional strain off the holiday fun. This is just the start. There are sure to be more Metaverse Halloween party details released closer to the date, but these are just the best we have seen so far.
Win free NFTs, compete with your friends in Halloween quizzes, hang out with Paris Hilton, and more. Metaverses are allowing us to enjoy a range of festive activities without financial burdens looming over our heads. We are excited to bring these experiences to you, and partake in them ourselves. We'll see you in the Metaverse.
And if you would rather enjoy a real-world Halloween before jumping into the Metaverse, then be sure to check out our list of the best crypto Halloween costumes.