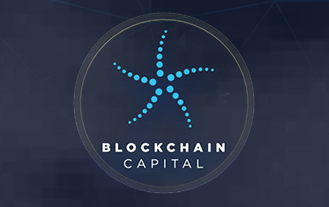 Blockchain Capital is an iconic venture capital firm that focuses on the blockchain ecosystem. It has proven itself through 2 successful funds that have a stellar portfolio. Now this company is launching its third fund through an ICO. On April 10th, 2017, investors from around the world will be able to buy into the Blockchain Capital Token ICO. Although Bitcoin Chaser analysts have not formally vetted this token yet because they are still waiting for answers to their customary email interview, the track record of Blockchain Capital alone could well make this one the ICO of the year. Here are the details that led our analysts to make this assertion without vetting the ICO yet.
The History Behind the Blockchain Capital Token ICO
Blockchain Capital has invested in a myriad of blockchain, cryptocurrency and bitcoin companies that are now a central part of the ecosystem. If history is any indication of what the future can bring, then an investment in the Blockchain Capital Token ICO can prove to be quite smart. The following brief list of projects that Blockchain Capital invested in, serves to illustrate the point:
Blockchain Capital Token ICO: A Reliable Investment
There is no doubt that Blockchain Capital has a proven track record of sound investment in blockchain projects. Beyond that, it also has a proven track record in terms of reliability. The Blockchain Capital Token ICO will build upon this reputation. Investment in the ICO will rely on solid legal and financial advisory. Investors who decide to invest in the Blockchain Capital Token ICO will be able to do so under regulation D onshore – for US investors – or regulation S offshore – for non-US investors. Regulatory compliance gives this ICO additional credibility.
Blockchain Capital Shares Clear Information
Another great indicator for those interested in the Blockchain Capital Token ICO is the information available about the process on the website. The information is clear and transparent; it shows reasonable calculations. These are the terms of the Blockchain Capital Token ICO:
Exchange rate for the Blockchain Capital Token – 1BCAP = $1 USD
There will be a total of 10 million Blockchain Capital Tokens available for the ICO.
Management fee is 2.5%.
Performance fee is 25%.
Token buy-back provisions: Blockchain Capital will buy tokens back on the open markets if their market value falls below the net asset value they represent.
Fund expenses are fully disclosed – accounting, administrative costs and legal fees.
Allocation of funds – 50% towards new fund investments and 50% reserves for follow-on opportunities.
Investment quantity – 10 to 20 investments at an average of $500,000 USD per deal.
The ICO begins on April 10th, 2017 and ends on May 10th, 2017.
Technical Aspects of the Blockchain Capital Token ICO
There is one aspect of the Blockchain Capital Token ICO that might seem peculiar to some. This is the first time that Blockchain Capital builds a token-based fund. For an organization that specializes in investing in blockchain projects – and seems to pick so many winners – it is strange to just start raising capital through ICO's now. Nevertheless, this can be due to the fact that token ICOs have become popular recently.
It seems that Blockchain Capital observed the ICO field for some time before it jumped into it. Now that it is ready to take the leap forward, its token will be Ethereum-based. This doesn't mean that investors will necessarily have to buy Ether to invest in the Blockchain Capital Token ICO. Anyone interested in this ICO can inquire about investment opportunities through Token Hub, which allows investment in traditional currency as well.
Invest At Your Own Risk!
All these details indicate that the Blockchain Capital Token ICO will be legitimate, and above all successful. However, it is important for every investor to understand that the decision of whether to invest or not is completely up to them. As such investors must do their own due diligence and prepare for the investment according to their own judgement. Bitcoin Chaser will complete its vetting mechanism on this ICO as soon as possible and will provide more information on it as soon as it becomes available.
*Bitcoin Chaser is not responsible for any of your investment decisions.