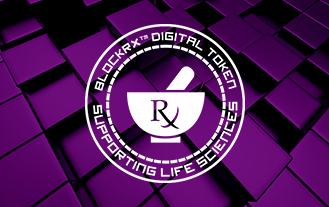 One of the biggest challenges that the pharmaceutical and healthcare industries face, is drug counterfeiting efforts. Counterfeiters can affect any stage of the supply chain on any given drug through raw materials all the way up to finished pharmaceutical products ready for retail. This is where an immutable blockchain solution could come in to remedy the situation and guarantee the safety of patients and the quality of the pharmaceuticals they consume. BlockRX has taken on the challenge to bring such a blockchain into the industry. We interviewed BlockRX ahead of its ICO to gain a deeper understanding of how their project would work.
BlockRX ICO and the Counterfeit Protection Challenge
Bitcoin Chaser: Counterfeit protection is probably the biggest challenge that the pharmaceutical industry faces. How can you solve it with blockchain technology?
BlockRX: Blockchain technology can help maintain supply chain integrity by introducing provenance, security and transparency across the entire supply chain. Right now, manufacturers do not use a unified system, they are globally distributed and subject to their own regulatory environments, and they all highly value secrecy. So, they don't have an end-to-end solution that can keep track of all the data that is necessary to enable true traceability. This is where the Blockchain comes in. As the blockchain validates against data from trusted participants, the ability for a consumer (patient) to ensure that a finished good (drug) is coming from a specific manufacturer defines supply chain integrity at the highest level.  This is similar to the 'Farm to Fork' concept in the food industry. You could say we're promoting a 'Lab to Medicine Cabinet' concept.
BlockRX and its Level of Involvement in the Pharmaceutical Supply Chain
BC: Will you put the final retail product on the blockchain or will BlockRX guarantee that the components of the final retail product are also counterfeit-safe?
BRX: Ultimately, we aim to have all facets – from the initial materials, intermediaries, components, through to the final retail product – on the Blockchain and counterfeit-safe. The Pharma industry is facing Track and Trace laws around the world, where regulators are mandating that if they were to pick up a pill, they should be able to track that pills' entire journey through the supply chain, all the way back to starting materials. The FDA and EU mandates come into effect in 2018, and at the moment there is no effective, end-to-end solution available, and really pharma is starting to see that blockchain is the best way to accomplish this in time. So, anything that carries with a serial number, or any other identifying piece of information, should be stored on our Blockchain. This is the most effective way to ensure security, and this is what regulators have effectively mandated.
Tracking Pharmaceutical Products and Precursors
BC: How are you going to track such a wide variety of retail products and precursors through BlockRX?
BRX: We leverage a framework and methodology that supports Lot Genealogy accompanied with the inherent provenance of the Blockchain. Today many pharma companies struggle unifying data. Earlier I mentioned the inability to share data between companies, but we quickly discovered from our Pharma partners that often several of their internal systems do not communicate with each other.  Our solution will provide transparency and integration across these systems without having to replace legacy systems. And this is critical, because Pharma does not like changing process and very often can take up to a decade to make changes, especially on the operations side. For example, companies have had 5 years to get ready for serialization (part of the FDA mandates that were set to come into effect next month), which greatly impacts their internal process, and too many in the industry were still not prepared, so the FDA pushed back the deadline to be compliant by a year. So, with the BlockRx Pharma Ecosystem we offer all the advantages of a blockchain solution – namely a secure, decentralized, transparent, and incentivized environment. But it is a layer that exists on top of their legacy systems and processes. Therefore, they can continue with business as usual with respect to their internal operations, while modernizing and gaining traceability throughout the supply chain.
BlockRX ICO Economics
BC: On the economic side, which are the incentives given to individuals and organizations to submit their products to the BlockRX blockchain solution?
BRX: Individuals are incentivized to participate through the ability to earn BlockRx Tokens in exchange for their data – which can be in the form of wearables, and smart packaging informing healthcare providers of adherence to dosing or even access to certain parts of deidentified health records – in addition to earning Tokens for participating in clinical trials. These Tokens can in turn be used to reduce the costs of medicines, co-pays, insurance premiums, etc. Organizations will be incentivized two-fold. First the enablement of genuine track and trace through the entire supply chain, a feature which does not exist, no current solution can easily provide, and that FDA and EU regulations now mandate. Secondly, they will benefit from the data economy which is created through the BlockRx Token; companies can earn BlockRx Tokens by selling relevant data to their trade partners, or have the opportunity to access partner data that can help improve their business process like never before. In addition, as individuals enter the system, Pharma companies will gain an edge in patient engagement, which has been identified as one of the key areas they need to improve upon.
Introducing Blockchain to the Pharma Industry
BC: Blockchain technology is still an elusive idea to the vast majority of people out there. How are you going to educate the industry about it to get it to use BlockRX?
BRX: As more and more Pharma companies become involved, we provide a structured and methodical approach to educating the Pharma community with POC's and Live Use Cases, and Events.  Our solutions are customized to address the most immediate challenges for Pharma and the Drug Supply Chain. So far, the response has been very good. Once they see what it is we offer, and understand that we are not challenging them to modify any of their existing process, they tend to be very receptive.
BlockRX Advantages
BC: If you compare the existing mechanisms to prevent counterfeit drugs from permeating the market, with BlockRX, which are the main advantages of the blockchain solution that you have identified?
BRX: Counterfeiting, diversion and theft are significant threats to public health and consumer detection is extremely difficult under the existing mechanisms. The easiest means to verify whether a packaged good is legitimate is by looking into its serial number. However, so many components need tracking and will carry numbers with them – in the case of a final retail product the bottle, cap, cap liner, the label, and of course, the medicine itself, will each have identifying numbers. Those components are usually manufactured by different companies with different serialization practices and ERP systems that do not communicate. So, the main advantage offered by a Blockchain solution is that all of these components can be tracked and matched in one distributed location. It will make counterfeiting that much more difficult.
Trust in the Pharmaceutical Industry
BC: The pharmaceutical industry is probably the most trust-driven industry on the planet. How can the blockchain enhance trust amongst trade partners?
BRX: If there is one industry that values security and secrecy above all else, it is Pharma. So, in addition to the inherent security of the blockchain, we provide additional governance rules to support a network of trusted participants and trade partners. By the use of digital keys, digital tokens and consensus, pharma companies can have a sense of confidence that their data is being managed securely and in manner aligned to their strategic business goals.
BlockRX Beyond the ICO
BC: How do you see BlockRX developing over the 2 or 3 years following your ICO?
BRX: In the immediate term, we will grow our team and launch the initial pilot studies on the supply chain side of the Pharma Industry. However, the Pharma supply chain is one edge of the Healthcare Industry continuum. During 2018, we will develop and launch the BlockRx patient app in conjunction with our healthcare and retail partners so we can better integrate the supply of medicines with health outcomes.
BlockRX in Other Industries
BC: Have you considered to use BlockRX as a mechanism to prevent counterfeit in other industries? Why or why not?
BRX: For all the areas in which materials and goods are managed vis a supply chain, there is a commonality in terms of process that can be modeled against the BlockRx ecosystem.  All supply chains have similar components at a high level; however, no 2 industry supply chains are exactly alike as supply chains are made up of thousands of micro chains.   However, given the flexibility and scalability of BlockRx, we have already started working with our partners on solutions beyond Drug Supply Chain.
Challenges Ahead
BC: Which is the single biggest challenge that BlockRX faces and how do you plan to tackle it?
BRX: The culture of the Pharma Industry. It tends to be a slow adopter of new technology – and one could argue that is justifiable. In tech, people are used to the idea that breaking processes, experimenting to see what works and moving fast is a necessity. In Pharma, there is a general fear that incorporating a new technology could potentially break a process. And breaking a process is not viewed as an opportunity to create something new, but a threat that could result in manufacturing delays, lost product, or other general errors that could cost millions, or run them afoul of regulators. So, we need to be absolutely clear that we are not introducing a change in any process. That we are proposing to help those in Pharma build a totally new layer that will bridge Pharma's legacy systems and processes to solve the traceability problem.
Read more about the BlockRX project: