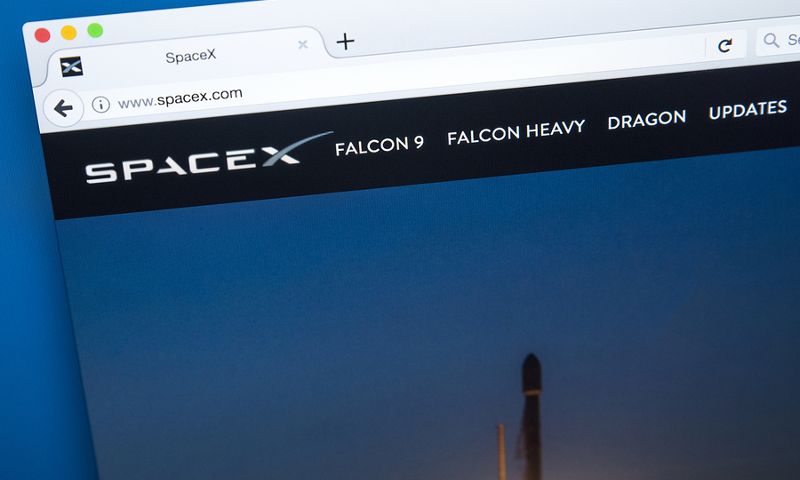 At the end of 2016 Elon Musk, the founder of the SpaceX project, developed a technology that could provide Internet anywhere in the world. He plans to create a global high-speed connection of up to 1 Gb/sec using 'space' Internet delivered from the Earth's orbit. SpaceX has asked the FCC Commission for permission to orbit 1 600 satellites as a first step, up to 2 825 satellites within 6 years of project commencement, and over 12 000 satellites by 2027.
Where are they now?
As of April 2018, the company has launched a test satellite – Falcon 9 – that will be tested in orbit for the next 2-3 months. The first modern spacecraft will be launched this year. Musk states that the global Internet will not actually work until the middle of the next decade.
The company is burning billions of dollars and suffering massive losses; and if it does not start earning, the risk of bankruptcy is real. Numerous cancellations of rocket launches, errors in calculations and rumors about the coming bankruptcy of Tesla have pushed back the development of SpaceX for several years.
Since joining the stock exchange in 2010, Tesla has spent more than $10 billion – an unusually large sum for a public company of this size, in the opinion of Tony Sakkonagi, a Bernstein analyst quoted in the Wall Street Journal. Elon Musk is developing several projects simultaneously, and perhaps this is why none of them have been perfected – Elon is simply not focused enough on any single project.
Implementation problems
Orbiting a total of 12 000 satellites is not an easy task. The SpaceX company has obtained approval from the FCC Commission to launch test satellites in 2018.
The project has several key problems:
First, the majority of satellites have not been built yet. Where will the money come from for a whole army of spacecrafts?
Secondly, this number of satellites in orbit will greatly pollute outer space. Musk says the satellites will be sent back to Earth at the end of their service life.
Thirdly, no agreement has been reached with the International Telecommunication Union. All attempts so far have ended in failure.
High cost of project implementation
Investments in SpaceX have reached $10 billion by 2015. But in 2018, investments are kept secret, though according to unconfirmed data, they have reached $75 billion. However, the project has still not moved from the testing stage. This makes people question the future existence of SpaceX, and the need for new, bolder solutions.
Alternative Innovative World Wi-Fi Project
SpaceX is not the only company in the world to offer a solution for free global Internet. World Wi-Fi recently announced the development of a decentralized Wi-Fi service, using blockchain technology. The project will be fully implemented in the next 2 years.
The project is based on an international network of routers, including domestic ones. Each router owner can distribute free Wi-Fi by giving guest access to other users and earning cryptocurrency. Registered users watch a short ad when they are connected to the Internet and then use it for free. In return, equipment owners earn cryptocurrency, which can be exchanged for any currency in the world. Advertisers reach their target audiences at an optimal cost.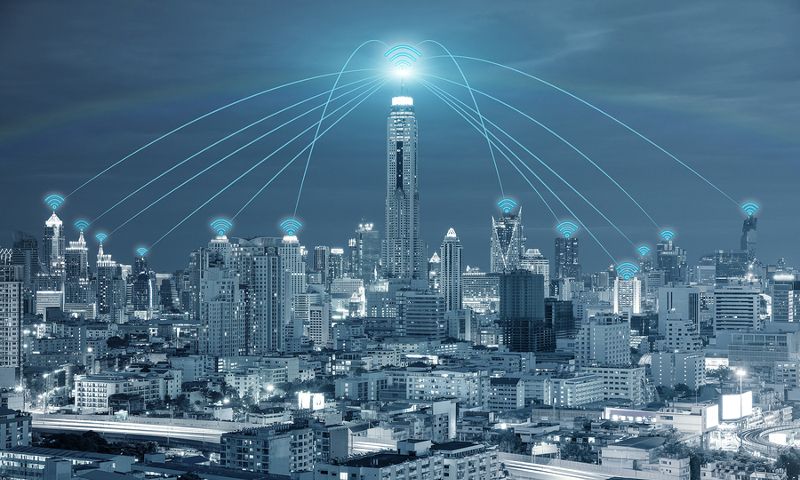 How is it different from Elon Musk's project?
The project creates a new model of Wi-Fi based on already existing private routers united by a single blockchain platform. Using blockchain gives a new level of trust and transparency for all operations. Owners of almost any private router can connect to the platform and become a part of a decentralized Wi-Fi network.
The team behind World Wi-Fi has a lot of experience in projects based on Wi-Fi, with two successful companies that are continuing to develop in the Internet market. The first is Radius Wi-Fi, a system that provides Wi-Fi hotspots solutions with integrated identification of users on a subscription basis. The second project is Adrenta, a platform for setting up automated advertising campaigns in public Wi-Fi networks. In 2017 the number of Wi-Fi hotspots involved in this project increased by 784%, in 80 cities.
Minimum time and cost of implementation
Unlike SpaceX, which will take decades to complete its mission, the World Wi-Fi program will fully implemented in under 3 years.
Stages of development:
By March 2019 – 3 000 000 functioning points planned, with wireless Internet connection all over the world.
By December 2019 – 8 000 000 connected routers will be available to users.
By the beginning of 2021- the whole world will be equipped with free Wi-Fi, with more than 20 000 000 connection points planned.
Conclusion
The revolutionary World Wi-Fi project offers everyone the opportunity to share the Internet, and special antennas have even been developed to improve the quality of the Wi-Fi reception. Much less time and lower costs are needed to implement the project. This all gives food for thought: do we really need SpaceX? Especially as a ready solution already exists which allows ordinary users to earn money right now.
World Wi-Fi has already collected over $17 million during the tokensale, which will run until 18 May 2018 or until the hard cap of $25 million is reached. Based on the funds collected so far, the team is ready to deploy the World Wi-Fi network across Europe and most countries in the Asian region.