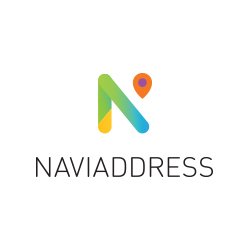 NaviAddress ICO
NaviAddress ICO is compelete
The new digital decentralised address platform powered by blockchain
NaviAddress ICO Information
| | |
| --- | --- |
| Token Symbol | NVT |
| Type | Ethereum ERC-20 Token (what is ERC 20 Token) |
| Token Supply | 1 billion NVT |
| Token Sale Supply | 500 million NVT |
| Purchase Rate | 1 NVT = $0.05 USD |
| Currency Accepted | |
| | |
| --- | --- |
| ICO Participants | 50% |
| Developers & Partners Reserve | 20% |
| Company Reserve | 20% |
| Team | 10% |
Addresses serve a wide spectrum of fundamental functions that include:
• Representation of a location (addresses are the most widely used means of doing so)
• Representation of a well-defined space where human or business activities take place and which has an economic value and a social role
• Provision of a physical building location, particularly for cities with a complex structure
• Building identification as endpoints of a postal system;
• Third dimension representation;
• Parameterization of data for statistics collection (censustaking, insurance and more);
• And even social status signalling; Considering their importance, accessibility to and reliability of information relating to such addresses are key. Moreover, in today's connected, globalized world, the need for a comprehensive, functional and universal addressing system has become even more pressing.
Many attempts have been made throughout history to put in place such a system but, to this day, none has succeeded. Naviaddress seeks to change this.
-Information from NaviAddress' whitepaper
NaviAddress ICO Information
| | |
| --- | --- |
| Token Symbol | NVT |
| Type | Ethereum ERC-20 Token (what is ERC 20 Token) |
| Token Supply | 1 billion NVT |
| Token Sale Supply | 500 million NVT |
| Purchase Rate | 1 NVT = $0.05 USD |
| Currency Accepted | |
| | |
| --- | --- |
| ICO Participants | 50% |
| Developers & Partners Reserve | 20% |
| Company Reserve | 20% |
| Team | 10% |