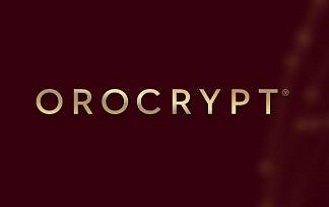 Orocrypt will launch its ICO tomorrow. The company will be releasing tokens that will be backed by equity. Orocrypt is a precious metals company, which means that the equity will be backed by their operations in the market for precious metals. This might be appealing to some cryptocurrency enthusiasts, but there are still many details that the crypto audience will like to know about before they invest. To clarify some of these details, we reached out to Orocrypt with this email interview. Take a look at what we found out:
Basic Characteristics of the Orocrypt ICO:
Token will represent common shares in Orocrypt.
45% of common shares are up for sale during the ICO and will be tokenized.
There are a total of 1,112,000 common shares, of which 500,400 will be tokenized.
Each token/share will be sold for the equivalent of €9 during the ICO.
Orocrypt: ICO vs IPO
Bitcoin Chaser: Orocrypt, a precious metals company, is attempting to sell 45% of its shares through Ethereum tokens on an ICO. Why did you decide to go for an ICO and not for the traditional IPO?
Orocrypt: We never considered a traditional IPO.  It is much more expensive and complex.  We did speak initially to a VC firm, but decided to do the equity crowd sale through an ICO when we found out that the Panamanian regulators would not object to the sale. The company's first product will be a digitized gold vault receipt in the form of an Ethereum token, therefore we decided to use the same platform for our crowd sale.
AML/KYC Requirements
BC: The AML/KYC requirements that you ask for will work for the first buyer during the Orocrypt ICO, but what will happen when that buyer sells his or her tokens to another person over any exchange?
OC: We have no control over what token holders do with them.  Just like a share certificate can be endorsed and transferred to someone else.  However, if we declare dividends, we will need to ask the token holders to provide us with their information.  The same if the company is sold or merges or it does an IPO.
Enforcement of AML/KYC Requirements
BC: What will you do with AML/KYC compliance if the buyer sets up various wallets and gains anonymity through the transfer of tokens to other wallets using Tor and VPN services?
OC: There are services, which we will use, that detect the sort of activities you describe.  Also, the buyer would have to provide us with false information when registering and be in breach of our terms of service.  If discovered, we must report this to the Panamanian regulator.
BC: Similarly, how can you prevent US citizens or residents from acquiring participating in the Orocrypt ICO through middlemen and how will that affect your compliance?
OC: A US person using middlemen would be providing us with false information. We can only be as diligent as possible. We cannot police fraud. Again, if discovered, we must report this to the Panamanian regulator.
Orocrypt Company Valuation
BC: In terms of company valuation, 500,000 shares (tokens) at €9 each, representing 45% of the company, means that your company valuation is at €10 million. Will you be disclosing information that will allow investors to assess that valuation independently, and if so, how?
OC: If there is something experience has taught us it is that startup financial projections, and therefore the value of the company, will most likely be wrong.  However, we can now tell you that we looked at the first year growth of a company that already uses gold sales to the public, albeit not tokenized.  We took a very conservative % of that growth and we discounted the expected returns of 10 years projections arriving at a present value of just under 10 mm euros. If we were to use the current market value of similar peers, our valuation would be 8 to 10 times larger than 10 mm. Another factor that we did not use for our valuation is the experience and reputation of the Founding Team:
Stuart and Margaret Bentham, Jose Antonio de la Cerda, Alejandra de Gaustad, Dr. Dermot Golden, Darlene Hart and Jacques Hennessy.  Add Board Member Bruce Winans and we have been told that rarely an ICO has been launched having behind a team of such caliber.  Anyone can google them and draw their own conclusions.
ICO Proceeds
BC: What are you going to do with the funds that you raise through the Orocrypt ICO?
OC: Keep them in bitcoin, ether, gold and convert some into euro for our short term cashflow needs.  We refer you to our Whitepaper and Prospectus.
Orocrypt ICO On Ethereum
BC: Why did you choose Ethereum as a platform to launch the Orocrypt ICO?
OC: Ethereum has Smart Contracts, which are an essential requirement of our tokens' structures.
Ethereum Governance
BC: Following the DAO hack a year ago and knowing that Ethereum governance has not changed, why do you feel comfortable with this network?
OC: We understand that the Ethereum blockchain was not hacked, but it was the Smart Contract itself.  Also, all the funds received will be kept in cold storage.
Orocrypt and Decentralization
BC: Cryptocurrency enthusiasts support absolute decentralization. How can you sell them the idea of investing in a token backed by a company and assets that will remain under the centralized control of a board of investors?
OC: Agree that is a layer of trust required in our structure.  However, when you are digitizing assets, either the token holder takes possession and control of the asset, which you can do with our gold token, or trusts the asset for safekeeping to another.  Let's take the case of someone who has one kilo of gold in a vault. He/she has to trust the vault. The owner will have some sort of contract or receipt from the vault that proves ownership. We are digitizing that contract or vault receipt in the form of an Ethereum token.  We will only use reputable vaults.  The bullion will be audited monthly and we will publish those reports which will must be accepted by the board
Orocrypt ICO Date
BC: Which date did you pick to launch the Orocrypt ICO?
OC: 14 June 2017.
Click here to read more about the Orocrypt ICO.