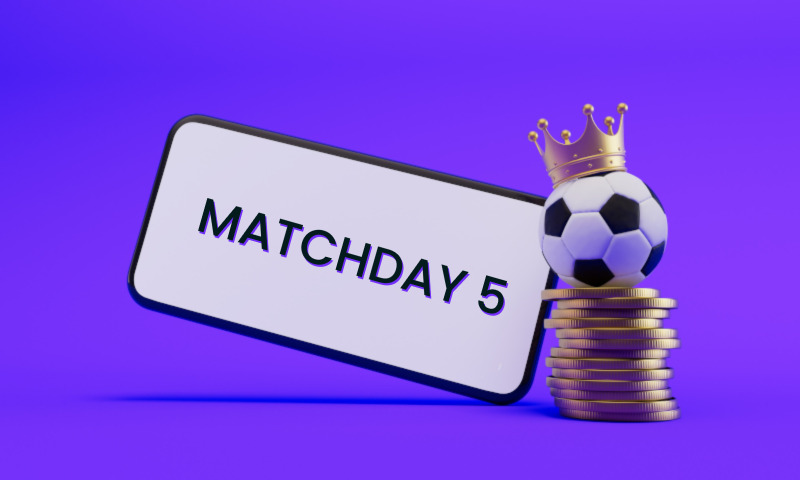 Betting odds for matchday 5 of the World Cup brought to you by BC.Game.
Matchday five of the 2022 FIFA World Cup is here and ready to go into the history books. Starting off is Switzerland vs Cameroon, both countries have struggled to make an impact in this tournament and are looking to change that. The second game will be Uruguay going up against the South Korea as Uruguay tries to rekindle the flame from 2010, or 1950 if possible, when they won their second and last World Cup trophy. The third game will see Portugal take on Ghana in their opener. Both countries are familiar with group stage success, so it should be a good one as both sides aim to have a good start. We close out the night with the Brazilian flavour as they take on the Serbians, with many thinking this could be Brazil's year after a 20 year dry spell at the World Cup.
Switzerland (1.74) vs (5.2) Cameroon
The first game of the day sees The Swiss take on Cameroon in Group G's opening match. The African legend Samuel Eto'o predicted Cameroon taking it all the way in the tournament, besides him being biassed because he is native to the nation too, can Cameroon actually make it out of this group as they will likely be underdogs in every game of the group. We can expect Granit Xhaka and Xherdan Shaqiri to show up and be the main players for the Swiss. Breel Embolo, the Cameroonian born forward that is now representing the Swiss stated that he is looking forward to this game. We could be in for a treat as the odds for a draw sit at (3.55)
Uruguay (1.73) vs (5.6) South Korea
If there is anything the Urugyans have been known for in the past few years, it is their breeding of pure world-class strikers. From Diego Forlan, Luis Suarez, and Edison Cavani, to the new Liverpool record signing in Darwin Nunez. As much as they are favourites today, Uruguay come into this World Cup as big underdogs. Barely any news outlet has spoken of its possible success in this tournament, can they surprise and step up on this big stage once more like they did in 2010? Speaking of underdogs, Hueng Min Son has to understand the pressure on him as all eyes are on the Tottenham forward to produce something big for his nation. Can they beat Uruguay tonight? Will it be a stalemate, the odds for that are sitting at (3.65).
Portugal (1.43) vs (8.4) Ghana
Everywhere you look on the internet, you are bound to find a headline of him, he currently has no club, he has been dropped by Manchester United, he is 37 years old and is believed to have run out of time. The man is Cristiano Ronaldo, if pressure made human diamonds, Cristiano would be the living proof, no moment has ever been too big for him. In 2018 against Spain he managed a hatrick in the opener as he single handedly held Spain to a three all draw. The question is does he still have it in him or has he finally reached his limits? How much is left in his gas tank? If there is one thing for sure, if it was ever possible, there is one man you can count on to get it done, and that is Cristiano Ronaldo. His support system is looking stronger than before as he has the star power of players like Manchester City's Bernardo alongside him. Can the Ghanaians prove to be a tougher task than what they are on paper? The odds for a draw sit at (5.0).
Brazil (1.44) vs (7.4) Serbia
The favourites of the competition close out the night and it's almost safe to say there is no team that is looking more solid in the competition. The Brazilians have two of the best goalkeepers in the world at their disposal, they have a world class defender leading the back line in Thiago Silva. They have the experience of Casemiro and Fabinho, whichever one they choose to be the heart of the midfield will be strong enough. Going forward they have some of the best offensive players whilst being led by one of the best players in the world in Neymar. Had they chosen to go for many of their second choices, they still would have some of the best players on their side. Serbia would have struggled to compete with Brazil on any night, can they compete with this version of Brazil on this big night? Can they make something out of nothing? The odds for a draw sit at (5.0).
Bet on World Cup Matchday 5 at BC.Game
Betting has always been a part of sports. Nowadays not only do people want to bet with cryptocurrencies, but it's usually the preferred one. There are plenty of great crypto World Cup betting sites to explore, but for us there is one winner: BC.Game
BC.Game is one of the best, if not the best, online crypto betting sites. It's the betting site's main currency of betting. Not only do they have sports, but they also have casino games waiting just for you.
Visit BC.Game