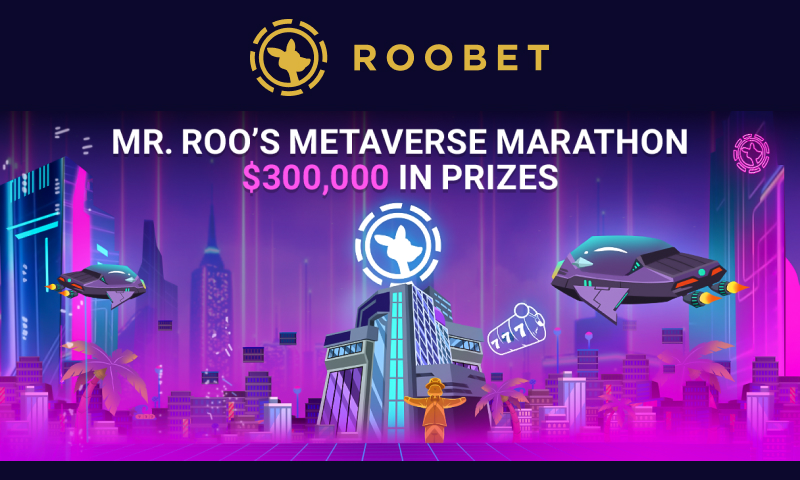 The Backstage Blastoff with Snoop is a promotion by Roobet, a crypto gambling platform, that offers players the chance to meet the legendary rapper. This even is part of their Metaverse Marathon event happening in June, part of Snoop Dogg's take over of Roobet. 
To be eligible for the exclusive offer, players must:
Deposit at least $10 in their Roobet account
Send an email to backstage@roobet.com stating why they should be considered for Snoop Dogg's backstage experience.
The email should include their Roobet username and use the same email address associated with their Roobet account. Participants must also have at least one raffle ticket in one of the three Mr. Roo's Metaverse Raffles. In the email, they should mention their preferred tour location to meet Snoop Dogg.

The participation of one person at a time is especially restricted and the use of multiple accounts or emails shall be explicitly prohibited, leading to disqualification. Users of Roobet must double-check their usernames to make sure there are no errors at all when submitting. The company will not be in charge of any misstatements.
The winners of the Backstage Blastoff with Snoop promotion will be selected on June 20, 2023, and will be contacted by Roobet's marketing team.
Two fortunate winners will receive the following:
A ticket for two to join Roobet backstage with Snoop Dogg.
To cover travel and accommodation costs all over the world, $5,000 will be provided.
Roobet's marketing team will coordinate the details, timing, and location of the backstage experience with the winners. The Backstage Blastoff with Snoop event will take place during one of Snoop Dogg's tours in 2023.
Metaverse Marathon at Roobet

In addition to the Backstage Blastoff with Snoop promotion, Roobet has several exciting events and promotions lined up for June. Here's a summary of the other activities mentioned on the page:
Metaverse Mondays
This recurring promotion occurs every Monday in June and offers the chance to win extra RooSpins
Mr. Roo's Metaverse Raffles
There are two remaining raffles as part of this promotion. Participants have a chance to win from a combined prize pool worth 15,000 in US Dollars.
Metaverse Blackjack Tournament Promotion
Taking place every Friday until the following Tuesday in June, this tournament features a prize pool worth $10,000.
Metaverse MegaCash Promotion
Scheduled from June 14th to June 15th, There are a total of 100  prizes worth 100 USD each, for a total prize pool worth $10,000. Each User can win multiple prizes during each promotion day.
Astro Roo Event
The Astro Roo event is a random recurring promotion announced through Roobet's social media and website. Users registered on the website can participate without any restrictions. The timing and duration of each Astro Roo event are determined solely by Roobet. You will get a share of the house edge from all bets placed on the Roobet House Game Crash while you are the Astro Roo
Slot Potato Promotion
Happening from June 16th to June 18th and again from June 30th to July 2nd, this promotion focuses on featured slot games where payouts are 3x.
For more specific information and terms about each promotion, it is advisable to visit Roobet's official website or refer to their official announcements.
Want to learn more about RooBet? Read our RooBet review.