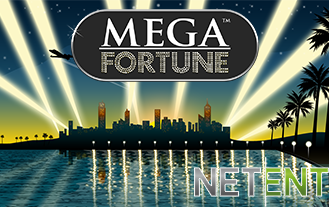 It is time to welcome NetEnt's Pooled Jackpot back again. Come out and spin for your chance to become a millionaire in a blink of an eye. It is time to make a Mega Fortune and hopefully break a Guinness World Record with this incredible Pooled Jackpot opportunity! The only thing you need to do is spin on NetEnt's famous Mega Fortune slot for a chance to become the newly minted king of jackpots, just like you always wanted!
NetEnt Pooled Jackpot on Mega Fortune and the Guinness World Record!
NetEnt has, once again, put more than 100 casinos together to offer this incredible Pooled Jackpot. If the 2015 Pooled Jackpot is any indication of how this one will turn out, then this is surely the opportunity of your lifetime! In 2015, the player who hit the Pooled Jackpot on Mega Fortune took a record breaking prize home:
NetEnt's 2015 Pooled Jackpot is currently the Guinness World Record holder for the biggest jackpot in online casino history with a €17.86 million prize!
The same year, a player also got the Guinness World Record for a NetEnt jackpot on a mobile device while playing the Mega Fortune slot: €8.6 million in prize money!
Bitcoin Chaser wants you to be the Next Record Holder!
Now is your turn to break those records. Make 2017 the year you will break that record with a single glorious spin on Mega Fortune, and show the world how you can dwarf a €17.86 million jackpot! Bitcoin Chaser wants you to be the next instant millionaire with a record breaking Pooled Jackpot. So, get your game face on and head out to BetChain, one of our favorite partners, and take your shot at instant fortune! Just remember, if you hit that huge Pooled Jackpot playing Mega Fortune by NetEnt, invite us over to celebrate with you!