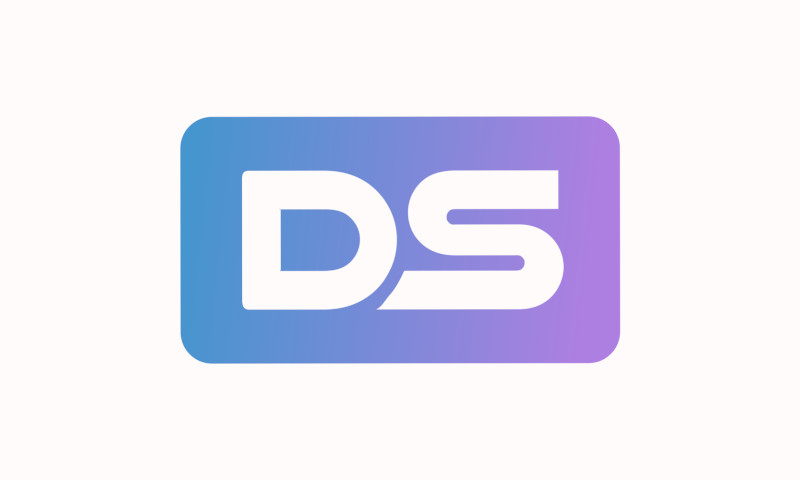 Last week saw crypto lawsuits held against celebrities, tighter cryptocurrency regulations in the EU and the arrest of a Russian crypto Ponzi scam artist, among other stories.
Australian cryptocurrency exchange files for bankruptcy
On December 9, Digital Surge, an Australian cryptocurrency exchange platform with over 30,000 users declared bankruptcy by voluntary administration and subsequently froze all of its users' accounts.
Two days prior to this, the company appointed KordaMentha, Asia-Pacific advisory and investment firm, to prepare a rescue package for the platform's investors.
This is yet another blow to the cryptocurrency industry, as more and more cryptocurrency platforms collapse.
Others that have declared bankruptcy this year include cryptocurrency exchange platform FTX, crypto lender Voyager Digital and crypto hedge fund Three Arrows Capital, among others.
Read more on 9news
Bored Ape Yacht Club celebrity promoters accused in class action lawsuit
On December 9, it was reported that multiple celebrities including Justin Bieber, Madonna, Snoop Dogg, Gwyneth Paltrow and Jimmy Fallon, among others, were named in a class action lawsuit that was filed against them for promoting the Bored Ape Yacht Club (BAYC) NFTs and thereby creating an artificial demand and price inflation around them.
The allegation accuses the entertainers' manager, Guy Oseary, of collaborating with Yuga Labs, the BAYC founders, to enlist the assistance of A-list celebrities to promote the NFTs for pay through the MoonPay cryptocurrency platform. Other companies have also been named in the lawsuit.
It is believed that the celebrities bought the NFTs at exorbitant prices in order that Yuga Labs word earn high profits off the resales since they earn 2.5% for each resale.
Read more on Rolling Stone
Two members of Russian Ponzi scheme arrested
ON December 8, a second member of Finiko, a Russian Ponzi scheme, was arrested separately by Interpol, though both were detained in the United Arab Emirates (UAE).
Finiko was an investment scam that ran in Russia between 2020-2021 and defrauded thousands of people globally of approximately $95 million USD. There is still an outstanding international warrant for the third member, Marat Sabirov
Read more on Business Insider
Kim Kardashian's crypto promotion lawsuit dismissed by judge
On December 8, the Central District Court of California dismissed the court case brought against Kim Kardashian, Paul Pierce, Floyd Mayweather and other celebrities by those who had invested in the EthereumMax (EMAX) scam that they and other celebrities had promoted.
Kim Kardashian had been paid $250,000 USD to promote the altcoin on social media, which the investors claimed artificially boosted the price of the cryptocurrency when investors believed the hype being generated by the celebrities.
While the judge felt that the responsibility lay with the investors to do their own research before investing in something, she did agree to pay a settlement fine of $1.26 million USD to the US Securities and Exchange Commission and to not promote any cryptocurrency projects for the next three years for her failure to disclose the fact that she was paid to her followers.
Read more on Sky News
Thailand seizes 3,500 illegal cryptocurrency mining units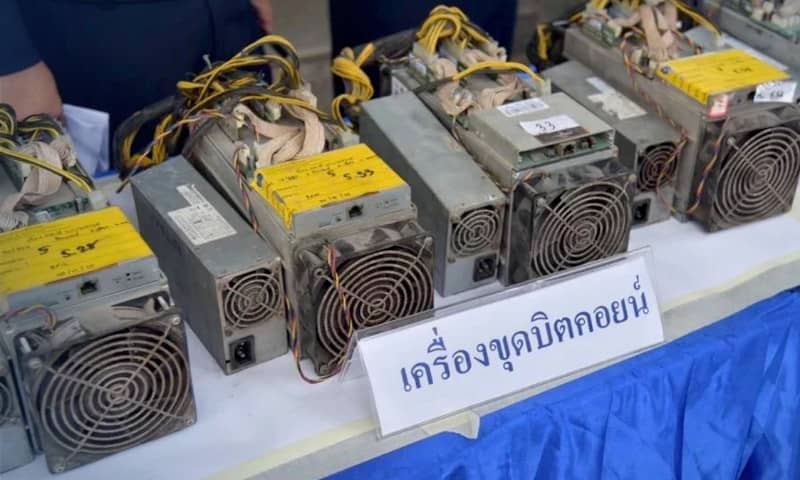 On December 7, over 3,500 illegal mining units were seized from miners who were operating from 41 rented commercial buildings in Nonthaburi and Bangkok.
The electricity used was stolen, and is estimated to have cost the Metropolitan Electricity Authority around 500 million baht ($143,000 USD) in stolen electricity during the two years that they were operational. This is because the 20 people who were arrested had only paid around 300-2,000 baht per month, even though the power consumed was worth between 300,000-500,000 baht per month.
The devices had been smuggled into the country from China.
Read more on Bangkok Post
EU to enforce due diligence on crypto trades of over €1,000
On December 7, the European Union announced that it would be adding financial restrictions in an attempt to safeguard against money laundering and terrorist financing.
Part of this included outlawing cash payments of over €10,000 and requiring all crypto-asset service providers (CASPs) to conduct due diligence checks on all clients whenever a trade valued at over €1,000 is conducted through them.
Their goal is to make it much more difficult for bad actors to remain anonymous.
Read more on the European Council of the European Union
Texas grid operator launches program for Bitcoin miners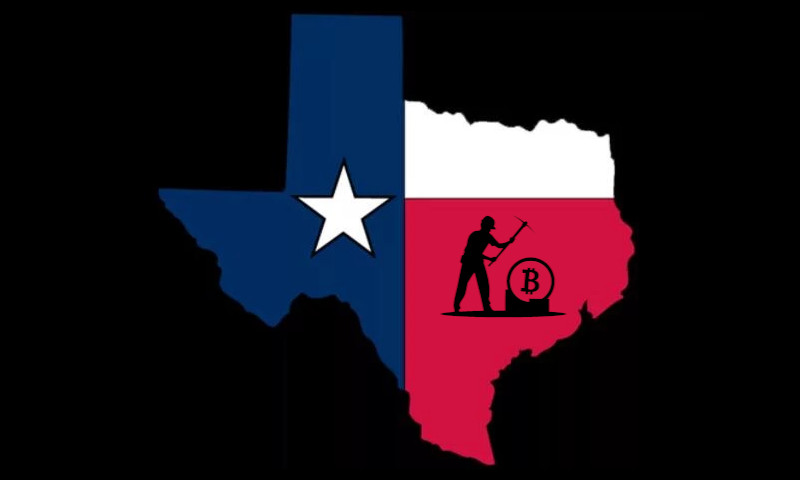 On December 6, the Electric Reliability Council of Texas, the Texas grid operator, released a statement revealing that they would begin extending ERCOT resources to Bitcoin miners.
This program offers Bitcoin miners compensation for halting their mining operations during high-demand energy periods.
This move comes as the grid operator searched for ways to reduce the strain on the power plants and to reduce instances of power disruptions that energy surges that are sometimes contributed towards by high energy-consumption operations such as miners during peak hours or seasons.
Read more on Bloomberg
Warner Music Group to issue Music NFTs through Polygon platform
On December 6, LGND Music, the upcoming Polygon blockchain-based music NFT marketplace, Tweeted that Warner Music Group had signed up to release their music NFTs on the LGND platform in the future. The LGND platform also allows users to listen to the music that they buy on the platform. LGND will be available on both mobile and desktop when it releases in January 2023.
Read more on Decrypto
'Metaverse' loses as 'Goblin Mode' crowned Oxford's Word of the Year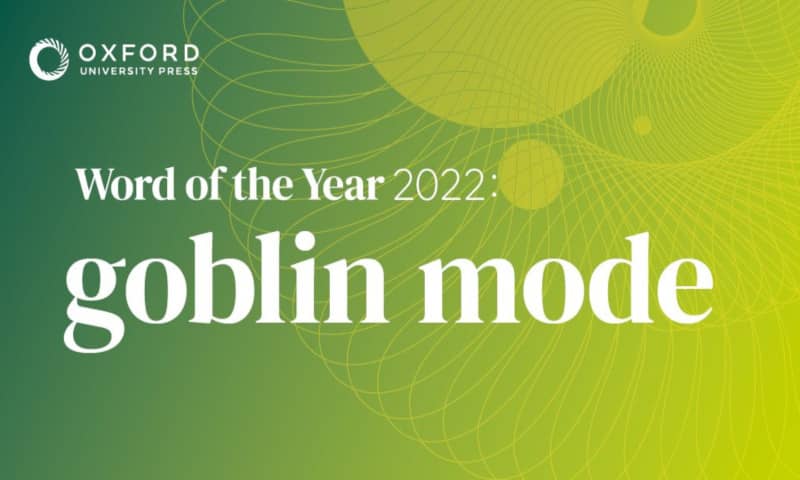 On December 5, the jury came out as the public vote that started on determined 'Goblin Mode.' This year marked the first time that Oxford's Word of the Year was voted in by public consensus.
The good news is that of the three finalists, 'metaverse' was the runner-up with 14,484 votes, followed by #IStandWith with 8,639 votes. However, both of these were far behind 'Goblin Mode' which received a whopping 318,956 votes.
These words were chosen by a special language recognition program that combed through over 150 million English words and phrases that commonly appeared within web-based publications over the course of the last year.
Read more on BBC News