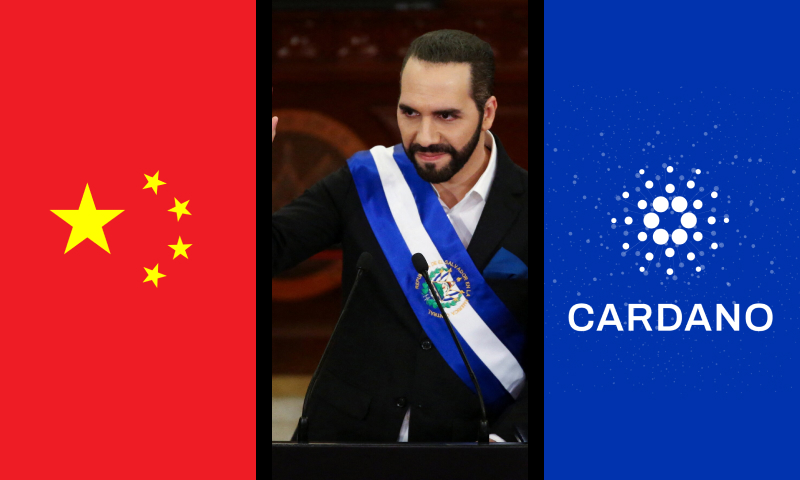 This past week saw Tether chain-swap $1 billion USDT, South Korea seized $104 million USD from TerraForm co-founder, and Cardano announced planned launch of a new blockchain project, among other news headlines.
South Korea Seizes $104M from Terra Co-Founder
On November 19, the Seoul Southern District Court approved the freezing of 140 billion won (approx. $104.4 million USD) worth of assets belonging to disgraced TerraForm Labs co-founder, Shin Hyun-seong, on suspicion of unfair profits. This is based on Shin's prosecutors' claims that he had sold pre-issued to Terra to unsuspecting investors, among other suspicious activities. International authorities are still trying to apprehend the other co-founder, Do Kwon, who has been on the run since September, so that he too can be tried on the charges against him.  
Read more on CoinTelegraph
Tether to Chain-swap $1 Bn USDT from Solana to Ethereum
On November 18, Tether announced that it would be swapping from the Solana blockchain to the Ethereum blockchain, taking $1 billion USDT (valued at approximately $1 billion USD) with it. This announcement comes after Solana already suffered a heavy loss of $700 Million USD in the wake of the FTX debacle. Earlier this year, Solana's stablecoin, Nirvana (NIRV,) also suffered a blow when the blockchain was hit with a flash loan exploit that saw $3.5 million USD worth of NIRV being stolen from the platform. What these losses will mean for the platform moving forward, remains to be seen.
Read more on The Block
Cardano's Umbrella Org to Launch New Privacy Blockchain
On November 18, Charles Hoskinson, the CEO of Input Output Global (IOG) the parent organization behind the Cardano blockchain, revealed that the company plans to release a new blockchain called 'Midnight.' This blockchain will be privacy-focused and feature its own dedicated altcoin called 'dust.' It will utilize a zero-knowledge-proof protocol that will be built on Cardano. Their goal is to create a blockchain whose smart contract protocols ensure that all transactions and activities on the platform are truly untraceable thereby allowing for complete anonymity of al users on the blockchain.
Read more on yahoo!finance
El Salvador Still Stands with Bitcoin
On November 17, Nayib Bukele, tweeted that from November 18 onwards, the country would begin buying one Bitcoin (BTC) a day. El Salvador adopted BTC as its legal tender in September last year. Despite the lukewarm response of its residents, the country's president has maintained his optimistic, BTC maximalist approach to the cryptocurrency. As of last Thursday, El Salvador owned 2,381 BTC, which was valued at $39,274,595 USD at the time.
Read more on CryptoPotato
Tuvalu to Preserve Heritage on Metaverse
On November 16, Simon Kofe, Tuvalu's foreign minister, informed the attendees of the COP27 climate summit that the island nation was looking into ways to preserve the country's heritage in the face of the island's slow submergence due to the rising sea levels caused by climate change. One method that they are considering is to preserve the island and its history on the Metaverse. According to reports, nearly 40% of the nation's capital district is underwater at high tide and it is predicted that the entire 26 km² island could be submerged by the end of the century.
Read more on CoinTelegraph
NY Reserve Bank Announces Tests of Digital Dollar
On November 15, the Federal Reserve Bank of New York announced that they, along with about a dozen other major banks, would be launching a three-month test trial of a blockchain-based digital dollar. The pilot program is intended to test the feasibility of adopting a state-issued cryptocurrency, and whether it is possible to balance its applications with the laws and regulations of all states and the country in general.
Read more on Washington Examiner
Chinese Man Sentenced to 10 Years Imprisonment for ETH Theft
On November 15, a Chinese court sentenced Li Moumou to 10 years and 6 months imprisonment after finding him guilty of hacking into and stealing 384 Ethereum (ETH) from a single victim's crypto wallet between March and April 2018. After stealing it, Moumou immediately traded the ETH for USDT. At the time, each ETH was worth around $50 USD, making the amount stolen worth about $172,650 USD. Last week, the ETH value averaged around $1,250 USD, making the stolen amounts current value around $480,000 USD. In addition to the prison sentence, Moumou has also been fined RMB 200,000 ($28,390.14.) 109,458 USDT that was seized from Moumou's account has been returned to the victim.
Read more on Crypto.News
Anonymous Whale Becomes Largest Non-Exchange BTC Holder
On November 14, data from BitInfoCharts revealed that an unknown HODLer acquired an additional 7,611 BTC in his wallet between November 9 – November 14, for a total of 144,664.9 BTC in at the address. This BTC was worth approximately $2.435 billion USD at the time and made the address holder the largest non-cryptocurrency exchange platform entity to hold BTC in a single account. There is currently nothing else known about the whale.
Read more on the Daily HODL