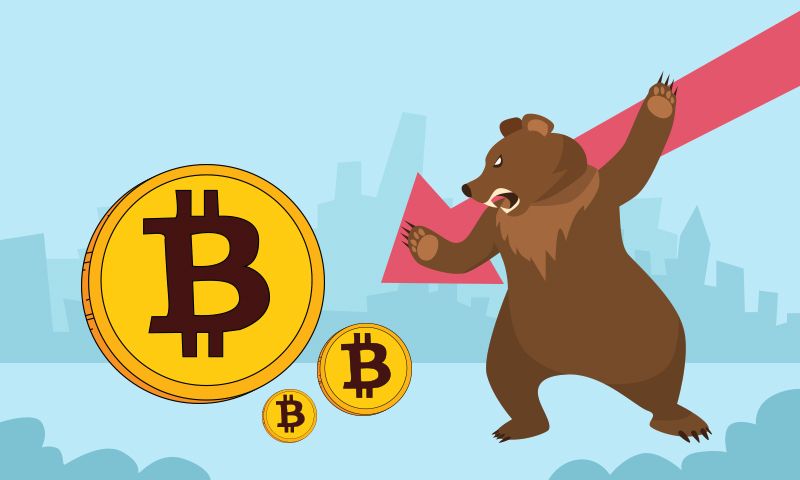 The moment everyone was waiting for has arrived. Bakkt Bitcoin futures launched and during the first day of trading, Bitcoin prices have gone down. Although far from plummeting, Bitcoin prices fell because the market might have been counting on higher buy rates on Bakkt. After all, this NYSE venture offers physically settled Bitcoin futures, meaning the owner of the contract will get BTC when the contract expires. Maybe this is exactly why the money has been trickling in slowly.
Every Time Bitcoin Futures Launch, Prices Drop
Bakkt might be the first regulated exchange mechanism that offers to deliver actual Bitcoin when a contract expires, but it is not the first time Bitcoin-backed futures are sold in a regulated environment. CME and CBOE both launched Bitcoin futures when prices were around all time highs. Soon after prices plummeted by up to 80%. Although prices have recovered, the current drop is still quite moderate, and Bitcoin seems as stable as it has ever been, this is the second time that a regulated entity launches BTC futures just to see prices drop soon after.
Institutional Money is Bearish on Bitcoin?
This begs the question: is institutional money overwhelmingly bearish on Bitcoin? The answer is simple: Not necessarily. Bitcoin prices dropped after the CBOE and CME launches, but the volume on both of those exchanges is small compared to the volume on traditional Bitcoin exchanges. CME volumes on Bitcoin futures was around $460 million USD on the first week after launch.
On the other hand, CBOE had to halt its Bitcoin futures trading on the first day because prices rose steeply and quickly. Nevertheless, a few weeks after, prices were headed down and the bears took over. Both CME and CBOE futures seemed to be riding on the wave that took Bitcoin prices to an all time high, and then all the way down. Institutional investors had little or nothing to do with Bitcoin price drops in December 2017.
Physical Bitcoin Deliveries: A Game Changer?
Perhaps Bakkt's physical Bitcoin deliveries upon contract expiration are a game changer. Certainly prices have not responded well during the first 24 hours of trading. Nevertheless, the allure of actually holding BTC when the contract expires could convince some. That is if they get over the hurdle of holding something they don't necessarily understand that, as an institutional investor, can only be sold through Bakkt due to regulatory issues. This could make low first day volumes perpetuate themselves longer than many would think.
Bitcoin prices are therefore likely to follow their own pattern, just as they did when CBOE and CME launched their own futures. It seems that there is still some kind of barrier between traditional institutional investors and Bitcoin. That is a healthy barrier for Bitcoin holders, especially because the market for crypto is small and therefore prone to manipulation. Every price increase brought by institutional money pouring into what is essentially a derivative of Bitcoin itself, is against the principles that Satoshi proposed and will undoubtedly make Bitcoin more vulnerable to sudden dumps. Bakkt's low volume so far is a blessing in disguise.