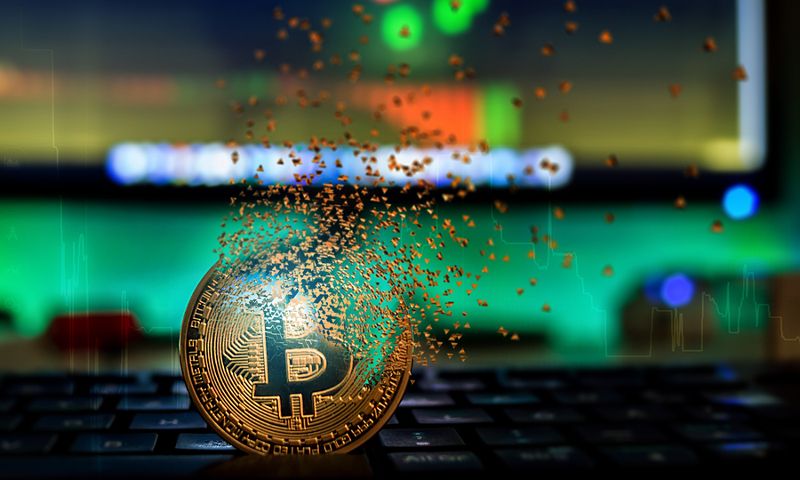 It was only in October 2017 that the crypto-world watched with excitement as bitcoin finally surpassed the $5,000 USD mark and began its race towards it's all-time high of $19,535.70 USD on December 17, 2017. However, it now seems set to do the exact opposite, having hit this year's record low at $5,892 USD earlier today.
The crash after its meteoric rise wasn't wholly unexpected, especially given all the attention Bitcoin, other altcoins and other blockchain-based assets attracted after a record-setting 2017.
What Caused Bitcoin's Most Recent Downward Trend?
This past month has seen more activity by countries towards the monitoring of ICOs and cryptocurrency exchanges, including Japan and France. The Japanese Financial Services Agency (FSA) announced its plans to inspect its local exchanges to ensure that they are meeting the KYC and anti-money-laundering (AML) standards.  Included in this, was the FSA's recent announcement that it would be taking legal action against several exchanges that have failed to fulfill the registration requirements stipulated by the FSA in April last year. Exchange operators that will be included in this law suit include bitFlyer Inc.
The French Financial Markets Authority (AMF) has also announced its intent to begin drafting a Bill to outline ICO regulations that will be completely new, as opposed to being based on existing securities laws. They hope to have this Bill finalized and approved by 2019. Lithuania has also recently released regulatory legislation for ICOs. These guidelines were released on June 8, 2018, in a move to provide greater transparency in the ICO space and outline how cryptocurrency holders and ICOs will be taxed.
What Else Has Been Holding Bitcoin Growth Back in 2018?
The Bank for International Settlements (BIS) publicized its assessment of bitcoin as a flawed financial solution earlier in June.
Various credit card companies in the United States banning cryptocurrency purchases.
Many cryptocurrency exchange hacks, including Coinsecure, Coinrail and Bithumb,
South Korean financial authorities launched a raid against the UPbit cryptocurrency exchange platform on allegations of fraud,
Thailand implemented legislation for tax declarations on cryptocurrency profits,
Both the United States Securities Exchange Commission (SEC) increasingly cracked down on ICOs, with many opting to rather omit marketing their ICOs to the US crypto-markets, with many other countries following suit, including Canada,
And Switzerland's Financial Market Supervisory Authority (FINMA) also imposed ICO registration and regulatory requirements to new ICOs, which caused many ICOs to postpone or cancel their launch plans pending alignment with the new requirements.
Uncertainty Rules
With so much uncertainty and lack of security in the market, it's no wonder that the cryptocurrency space has been struggling lately. However, there is always the chance that once all the legal guidelines have been put into effect, investors will begin to feel more secure and the market will begin to bounce back.
With that said, mainstream criticism of Bitcoin and other altcoins has gotten a boost this year. Business Insider reports that the total value of cryptocurrencies lost to hackers and scams in the first quarter of this year alone has already exceeded $670 Million USD. That's a lot of good faith to win back from mainstream, since they seem to be generally uncapable of making the distinction between protocol vulnerabilities on exchange platforms and wallets, and the far superior security that blockchain offers. It seems the markets are driven more by these unfounded fears than by sound fundamentals.