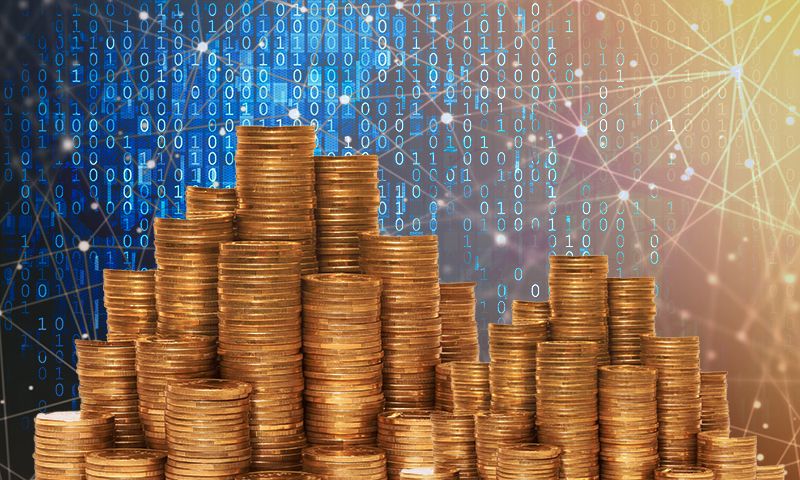 UK financial institutions are notorious for making the lives of people who work with Bitcoin hard. They freeze accounts, blacklist cryptocurrency holders and basically share information with one another to keep cryptocurrency users from holding bank accounts. Due to this general attitude, it is quite surprising to see that both Coinfloor and Coinbase are looking to expand into UK markets.
Hostile Attitudes Towards Bitcoin in the UK
UK officials have opposed Bitcoin publicly as well. While addressing the financial risk associated with cryptocurrency, the governor of the Bank of England, Mark Carney came out against Bitcoin. He said that there should be more oversight when it comes to Bitcoin and cryptocurrency. He pointed out that tracing ownership of financial digital asset is quite difficult in cryptocurrency markets which is why tax evaders and criminals are doubling year after year.
In addition to this, the UK Treasury also came out against Bitcoin and warned AML regulations should be updated to include Bitcoin and other virtual currencies. The strategy behind updating Anti Money Laundering with inclusion of Bitcoin was to prevent criminals from using cryptocurrency cash machines to launder money in the UK.
Banks Against Bitcoin
Banks in the UK are similarly hostile to Bitcoin. Lloyds Banking Group banned its customers from buying bitcoin with their credit cards for instance. Despite these critical conditions, two major bitcoin exchanges are expanding their operations and the UK is at the center of their expansion. UK based cryptocurrency exchange, Coinfloor is launching physically delivered Bitcoin futures and Coinbase is teaming with UK bank Barclays.
Breaking Down the Coinfloor and Coinbase Initiatives in European Markets
Coinfloor is launching futures exchanges for digital assets. The new division responsible for these futures will be CoinfloorEX. According to Mark Lamb, CEO of Coinfloor, the new division, CoinfloorEX will generally deal with commercial traders such as hedge funds, proprietary trading firms, cryptocurrency miners and a group of retail investors.
At the Futures Industry Association's annual conference in Boca Raton Florida, Lamb said: "When you talk to the liquidity providers, they all say the same thing, which is they want a physically delivered futures contract, so they can hedge their exposure across exchanges."
Coinfloor Futures Different from BME and CBOE
Up until now, CBOE and CME Group Inc were the first to open Bitcoin futures trading in the US, but these futures are cash settled. It means that actual cryptocurrency doesn't change hands. In Lamb's words: "When you talk to the liquidity providers, they all say the same thing, which is they want a physically delivered futures contract, so they can hedge their exposure across exchanges." Lamb is also concerned over the cash settled process which can be too easily manipulated as the price of the indexes or auctions on spot exchanges move. A few market actors can exploit this to set the future prices in their favor.
Holding the Coins
Coinfloor's futures alternative is based on holding the underlying assets. The exchange will therefore offer a 100% multi-signature cold storage cryptocurrency custody system which intends to eliminate cryptocurrency theft. This will help secure contract settlement when parties need to transfer bitcoin between themselves.
Coinbase Partners with Barclays
In the wake of the CoinfloorEx launch, another major cryptocurrency exchange will also be pivoting towards UK markets. Coinbase is teaming up with Barclays, a major player in UK's financial industry. According to a recent report by CNBC, due to recent illicit activities, most British Banks have abstained from businesses related to cryptocurrency. Nevertheless, Coinbase managed to partner up with Barclays.
This partnership is the first of its kind. Coinbase believes that the new partnership with Barclays will make cryptocurrency trading much easier and faster for investors and traders in Britain. Coinbase's UK CEO, Zeeshan Feroz, says the company will start with a pilot, allowing a small number of institutional users to use the platform. In the coming weeks, they will begin extending their services to all UK customers. UK customers will benefit from faster, safer and seamless bank transfers.
Coinbase Simplifies Fiat Deposits and Withdrawals for UK Customers
In addition to its bank transfers, Coinbase will also have an e-money license from the British Financial Conduct Authority (FCA). Using an e-money license, the exchange will facilitate Faster Payments Scheme (FPS). The e-money license will grant access to more European countries – although Brexit terms might change this. Coinbase CEO Zeeshan Feroz also says that the company is planning to increase their team roughly by eight times.
In Feroz's own words: "Having domestic GBP payments with Barclays reduces the cost, improves the customer experience…and makes the transaction faster," adding "We believe that this is an important step towards our commitment to making cryptocurrency accessible to everyone." The Partnership between Coinbase and Barclays has been a lengthy process. "It's a completely brand-new industry. There's a lot of understanding and risk management that's needed," Mr. Feroz said.
Changing Attitudes
Despite these 2 announcements, the attitudes from the authorities and banks in Britain are unlikely to change. It seems that the only way they are willing to tolerate Bitcoin is through the actions of centralized companies that can be regulated and extend regulatory requirements to their customers. Those who believe in Bitcoin's features as a P2P form of decentralized cash that can provide an alternative to traditional finance, will keep on looking for other alternatives to exchange their coins for GBP when they need it.