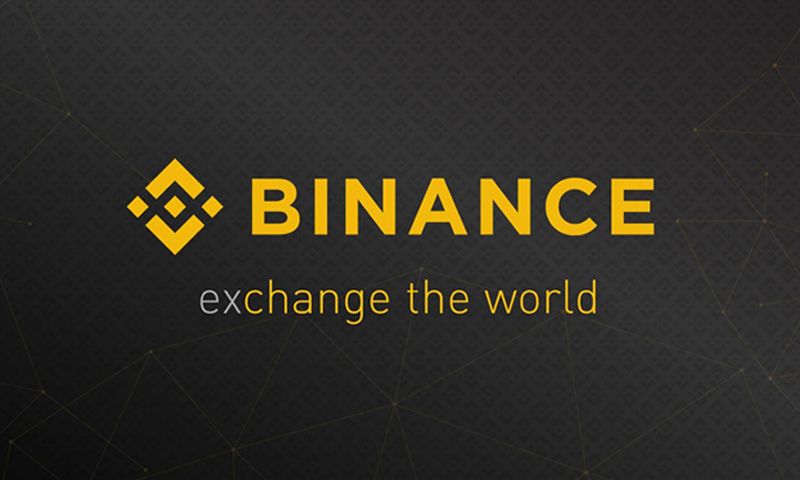 A space that was created by a person or collective that wishes to remain anonymous, is a tough playing field for those who seek personal recognition. Don't trust, verify, is a way of life, which means the burden of proof is high. Nevertheless, there are actors that insist in imposing their will, to the point that they can cast a shadow over anyone just by capturing the headlines through threats and intimidation. Of course, not everyone in the space is going to yield. That is exactly what happened today with Binance's announcement. Binance is going to delist Bitcoin SV – Craig Wright's Bitcoin Cash fork – due to its creator's antics.
Craig Wright Claims He Is Satoshi and Threatens People With Lawsuits
Craig Wright claims that he is Satoshi Nakamoto. Nevertheless, as he tried to prove that he was Satoshi he tarnished the credibility of Gavin Andresen in the process without providing enough proof that he was indeed the creator of Bitcoin. Now, Craig Wright is launching defamation lawsuits against a number of people who have come out to assert that he did not satisfy that high burden of proof that the space requires.
Binance is Having None of It!
Although Binance did not provide a definitive reason for its decision to delist Bitcoin SV, the timing seems to indicate that the action is due to Craig Wright's lawsuit threats. On its statement, Binance announced that it will be suspending trading on all Bitcoin SV pairs on April 22nd, 2019 at 10:00 UTC. They will continue to support withdrawals until that date and time, but the reason for its decision remains vague. Binance just listed the reasons why it delists coins without pointing at any particular one as the cause of their latest decision.
According to the statement, Binance reviews coins and delists them if they fail to comply with its standards:
Commitment of the team to the project
Level and quality of development
Network / smart contract stability
Level of public communication
Responsiveness to Binance's due diligence requests
Evidence of unethical / fraudulent conduct
Contribution to a healthy and sustainable crypto ecosystem
Binance Leads, Other Exchanges Follow
Binance clearly considered that Bitcoin SV violates one or more of these self-imposed ethical guidelines. Given the abrupt nature of the announcement, it probably has more to do with the bottom 4 guidelines than the first 3. In any case, for a cryptocurrency to fall due to self-imposed ethical guidelines in a space in which belief in a central authority and its leadership are not necessarily well-received is significant. Especially because this announcement sparked similar reactions from other exchanges.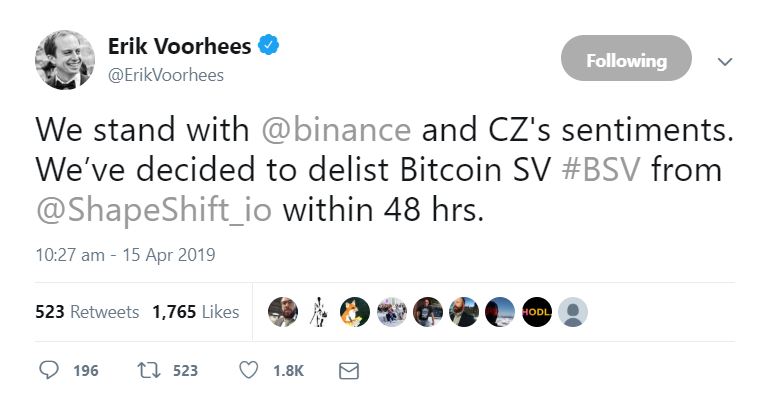 Following Binance, ShapeShift immediately moved to delist Bitcoin SV, while Kraken conducted a poll to gauge whether or not it would follow suit. The deluge was so forceful that even Tyler Winklevoss, co-founder of Gemini, an exchange that didn't even list Bitcoin SV, came out with a tweet reasserting that his exchange doesn't need to delist Craig Wright's coin because it never listed it to begin with.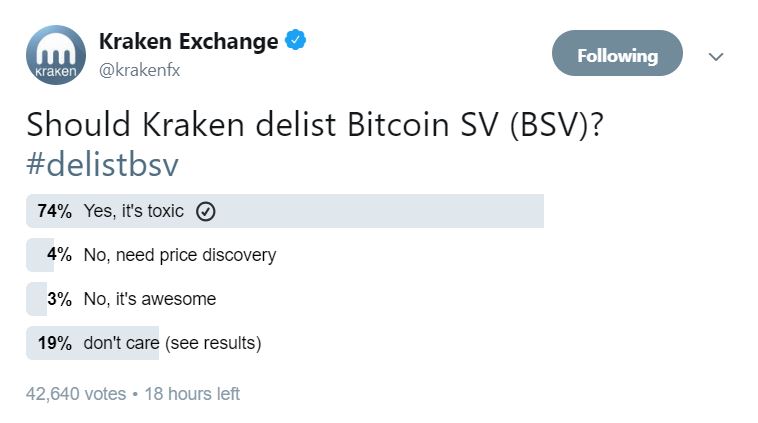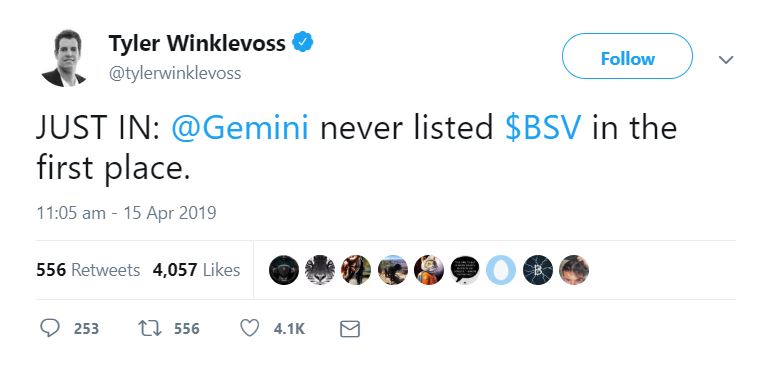 Bitcoin SV: The Lawsuit Project
The response from these exchanges and from Tyler Winklevoss in particular, could be the best way to punish Craig Wright without eliciting any kind of legal response. Now Bitcoin SV, which is so closely tied to the fate of its creator – in stark contrast with Bitcoin – seems to be bearing the brunt of the backlash against Wright. Bitcoin SV holder in the meantime are being punished for believing in a project that was launched by a person that is sparing no effort to assert himself as Satoshi. That is quite un-Satoshi of him, as is the power that the centralized exchanges wield over the space, but at least under the leadership of Binance, they have established some measure of accountability within the space.
*Until today, Bitcoin Chaser never covered anything that has to do with Bitcoin SV.