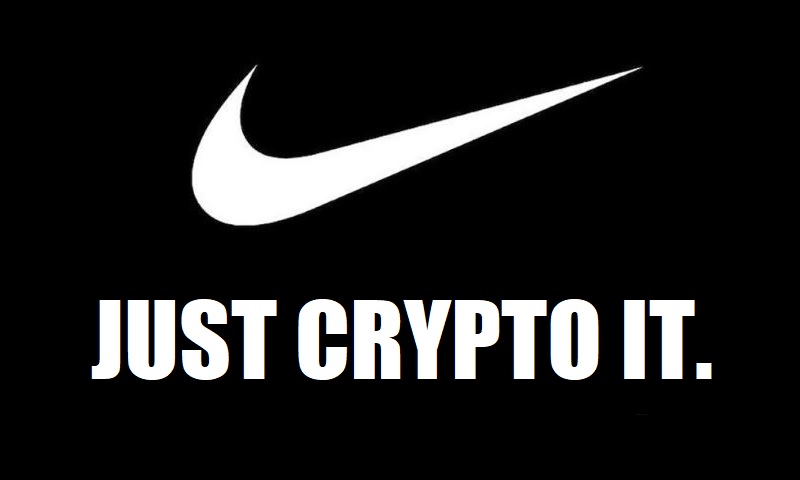 Nike filed an application in the US to trademark "Cryptokicks." It seems that the sportswear giant intends to make a move in the space with this trademark and a number of accompanying services. According to the application, the services that might follow can include financial services, the creation of cryptocurrency wallets and collectibles. Nike could use this trademark to launch its own cryptocurrency-based loyalty point system for instance, although the exact intentions of this filing are unknown.
Are Cryptokicks a Good Idea?
Loyalty points on a blockchain might make sense but launching a separate cryptocurrency for online community rewards – a step that other media outlets have said is possible – seems odd. Maybe Cryptokicks is the product through which Nike aims to make a move in the rising industry of eSports. Nevertheless, launching a crypto product might not be a good idea.
Nike's expertise is quite far from the kind needed to launch a successful product in this space. Although it has enough cash to hire the necessary talent to do so, why would a corporation like Nike want to compete within the cryptocurrency space and not in other high-tech endeavors that are closer to what it produces instead?
Brand Recognition
It is possible that Nike is seeking to gain more notoriety through a move into a field that has captured the imagination of millions around the world. If that is the goal, then the very fact that media outlets across the space are already covering the move, shows that Nike is already succeeding in getting people to talk about the brand.
Rewards can be Paid Through Existing Cryptocurrencies
Besides brand recognition, there might be more disadvantages than advantages in launching this product. Basic functionality of Cryptokicks seems to be the most puzzling aspect of them all. If Nike is launching a loyalty point program through a cryptocurrency, then there is no real advantage in using cryptocurrency. If it aims to use the Cryptokicks project to reward online community members, then it is better to use cryptocurrencies that are already widely known, traded and recognized.
Time Will Tell
Until we see the product behind Cryptokicks, we will not be able to fully understand what Nike is up to. In the meantime, all we know is that Nike filed for a trademark and patents associated with its project. It will have 4 years to use the trademark commercially if the US Patent & Trademark Office grants it. Only time will tell what will happen with this strange idea.