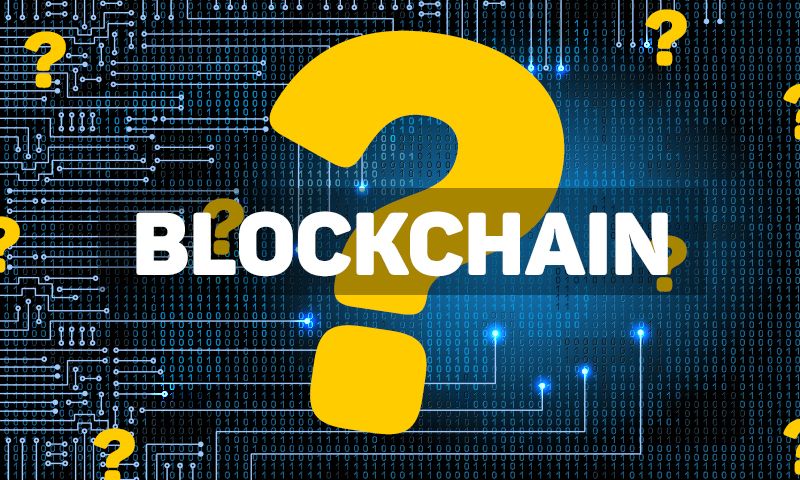 It's been a busy year for crypto, and sometimes it's difficult to stay up to speed with everything that is happening in the community, especially with all the focus on Bitcoin's price. That is why I decided to put together a list of the top 10 Crypto and Blockchain projects of 2018, to showcase all the great new platforms that came online this year while the bears held a firm grip on the markets. Hopefully you will find a platform that suits your needs from the wonderful selection below:
10. ForkDelta
ForkDelta is a decentralized trading platform that allows you to trade Ether and Ethereum tokens directly with other ForkDelta users. ForkDelta is a fork of EtherDelta that boasts tons of improvements on the original interface and a much faster oder processing system. ForkDelta includes EtherDelta's original contract, with a revamped API.
9. IDEX
IDEX is another fantastic addition to this list. A decentralized exchange for trading ERC-20 tokens, IDEX combines the speed of centralization with the security of blockchain. It's an ideal exchange for fans of ERC-20 based tokens (of which, we all know, there are many). IDEX helps users to trade continuously, without waiting for transactions to mine and while conducting multiple orders at the same time.
8. CEEK
CEEK is a universal currency for the VR and Entertainment Industries. With partnerships including Universal Music, Apple, and even Katy Perry. CEEKERS (the platform's users) will be able to manage, access, and trade with digital assets using a special standard for multi-token transfer which can reduce gas cost down to around 1/10th of a cent.
7. Veridium
Veridium is looking to create a regenerative economy that will help to sustain earth's resources and combat climate change by reducing carbon emissions. Their system will help to turn industry-standard carbon offsets into tradable digital assets. Alongside their partners (including IBM), they're hoping to create a marketplace that will automate carbon credit accounting on a corporate level, and help offset this process across global supply chains.
6. QTUM
QTUM is an open sourced blockchain, that leverages the security of UTXO while enabling various virtual missions (such as x86 VM). QTUM is Proof of Stake based and has a decentralized governance protocol which allows for certain blockchain settings to be changed/enhanced through the use of smart contracts. As a company QTUM is incredibly forward thinking, and is definitely one to watch
5. Celsius
Celsius is a P2P crypto-finance platform that connects holders of digital assets with borrowers. It allows crypto-holders to gain interest on their assets or to get a cash loan against their crypto (so using it as collateral). There are a number of advantages to this system: Firstly, th more crypto you put up as collateral, the lower your interest rate. You can also continue to HODL rather than sell your digital assets in order to secure the cash that you need, and there's no credit check involved because your crypto is used as collateral.
4. Menlo One
Menlo One is an open-source blockchain on which developers can build dApps with as much speed and ease of use are their centralized ancestors. With Menlo One, blockchain data is cached and indexed on high performance "content nodes" which will make dApps as fast and user-friendly as users expect from the web, all which staying committed to the principles of decentralization.
3. Patron
Patron hopes to create next-generation services for influencers, but providing a platform on which they can publish, discover, reserve, or sell influencer data on Patron's trustful platform. It's essnetially a "one stop shop for social media influencer focused brands and influencers themselves." Some of the functions the platform will have include: driving the economy arond CTC and SNS media, selling and acquiring influencers, and a monthly subscription service or "Exclusive Ambassador Contract".
2. Augur/ Reputation
Augur is a decentralized platform and P2P protocol that rewards you for predicting market fluctuations. Augur allows you to stake REP (the platform's token), an ERC-20 coin, on correct outcomes to receive a portion of the market's settlement fees. If you report or predict incorrectly, you'll lose your rep. This is a pretty high-stakes platform (excuse the pun) but it can yield incredible outcomes for those willing to put in the work.
1.Vertex
Vertex is an OTC market for tokens, which allows you to buy and sell exclusive tokens at preferential rates all before they've even hit exchanges. Built on principles invoking both centralization and decentralization, Vertex is something completely new to the crypto-sphere. As we all know, there's quite a lot of uncertainty in the crypto-market at the moment and Vertex can help to alleviate a lot of that. By only offering tokens with a higher likelihood of success, Vertex guarantees return on investments and takes a lot of the unsurety out of investing in crypto. It'll help bring more liquidity to the crypto-space, simply by attracting more traditional investors (who have stayed away from crypto up until this point), and we all know we need more of that in this market.
Vertex also allows you to trade with multiple digital assets after completing only one KYC. It takes so much of the stress away from investing in crypto and is proving to be an invaluable resource to both retail and institutional investors. You can head to Vertex and start trading now.
Not Such a Bad Year After All
It's been quite a challenging year for crypto, and things can sometimes feel a little overwhelming. However, we're optimistic that these projects (and the New Year) will bring some well-deserved respite from this Bear market. Each one of the projects on this list are bringing something new to the crypto and blockchain space, and we can't wait to see where they go.