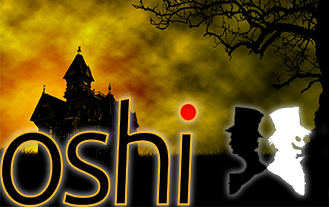 Halloween is the perfect time for tricks and treats; wild parties and cocktail parties; cute costumes and freakishly insane attires. It is a great day in which you can indulge, be Dr. Jekyll or Mr. Hyde, and still have an amazing time. The guys at Oshi Casino found a secret formula to be both Dr. Jekyll and Mr. Hyde at the same time, and have you choose which one you will spend your evening with. You can either have fun with Jekyll, or be spooked out of your mind with Hyde. The only guarantee is that you will have the best Halloween experience ever!
Fun with Jekyll
Choose the lighter version of this Halloween party, and come out with a bag for all the treats you are going to get, because the jackpots out there are insane! Play either Spooky Family or The Best Witch and for every €25 wagered, you will get points. Accumulate those points and you may get the following treats:
1st prize: €750
2nd prize: €500
3rd prize: €250
4th prize: €200
5th prize: €100
Spooked out of your Mind with Hyde
Now for the wild Halloween that you were expecting, use that bag of tricks you have to get your treats and be ready to scream at the top of your lungs! Play either Paranormal Activity or Hansel & Gretel, and win points for every €50 you wager. Play your tricks wisely, and you can come out with the following treats:
1st prize: €1,000
2nd prize: €750
3rd prize: €500
4th prize: €250
5th prize: €200
So what is it going to be, Jekyll for a night full of fun or Hyde for a wild ride through all that is scary? You take your pick, spin and win big. Take your chances at Oshi Casino, get one of the Halloween prizes and score all the jackpots on your way to a night you will never forget!