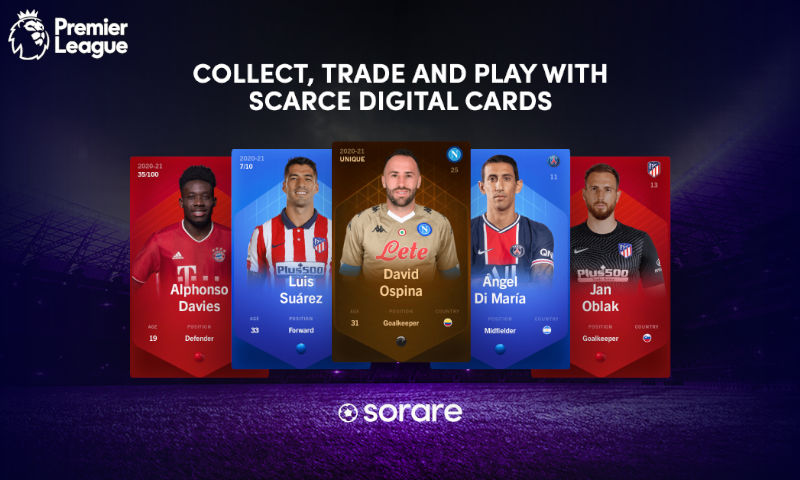 It is a great day for English Premier League fans. Sorare, the blockchain-based fantasy sports game, has announced a new partnership with the English top division. This is a big move for the Premier League as it continuously grows as an organization.
Sorare is a gaming experience based on non-fungible tokens (NFTs) where players can buy, sell, and trade virtual teams. Sorare has already partnered with many of Europe's top leagues, and now all the players from the Premier League are officially available.
What is Sorare?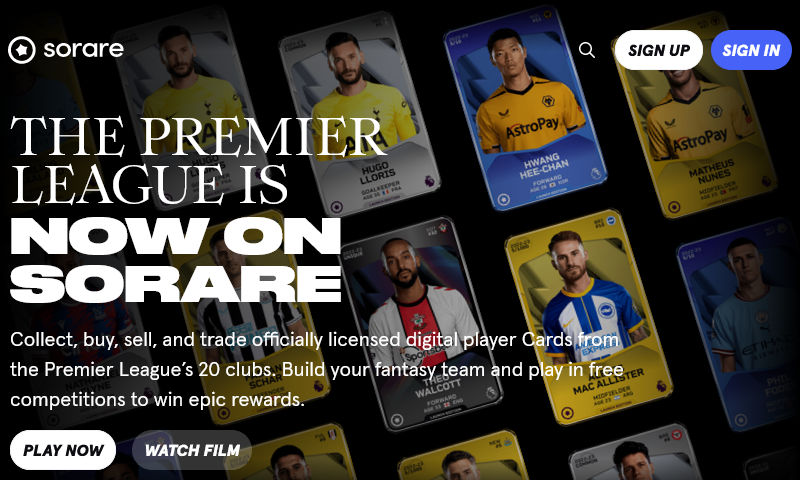 Sorare is a new way of playing fantasy football. Using Sorare, you can buy and sell players from other users. Sorare regularly releases new cards that users can buy and add to their personal collections, and this is where the company's revenue comes from.
Sorare has other partnerships with other football leagues too. These include the Spanish La Liga, German Bundesliga, and Italian Serie A. All 20 clubs in the Premier League will be part of this new partnership for the Premier League.
The co-founder and CEO of Sorare, Nicolas Julia said, "The Premier League is a truly global competition and has been the home to so many iconic moments and players over the last 30 years. As football fans ourselves, this partnership is something we've dreamt of since we founded the business."
He went on and spoke about this major milestone as they now have partnered with some of the biggest sports in the world. This includes football and the Premier League, the American basketball league (NBA), and the American baseball league (MLB). All three work more or less similarly.
This new partnership might take a while before the FPL fans get a hang of it. It is after all a slightly different game from the one they have been used to. This one is more focused on actual performances and not just goals and assists. It is a great turn for those that love the sport and the game.
How Sorare fantasy league works
Fantasy league has its own gaming experience that was created for the fans by the Premier League. It has been around for a while, but it is at its peak right now.
Sorare fantasy is played a little differently. Instead of assembling the usual 15-player roster, you only assemble a team of 8 players.
Your starting lineup consists of 5 players: a goalkeeper, defender, midfielder, striker, and an additional player in any of the outfield positions mentioned. You get a total of 400 credits to assemble your team.
For new players, the Premier League amateur division is the best place to start, as it is totally free to enter. Another thing is you will choose a captain from your starting five, and that player will get a 20% bonus on the points they've won.
You are not allowed to choose more than two players from the same Premier League team. You have eight players so you can rotate your team throughout the gameweeks, this is usually useful if a player of yours has a difficult fixture coming up, and you don't think he will do well.
The fantasy league has brought great joy to fans. They have loved playing it as it helps fans pay attention to more than just their own teams for the sake of scouting and keeping in touch on which players they should sign. And this new fantasy league from Sorare adds something different.