The Linux-Foundation consortium whose members include Cisco, Intel, IBM and many more industry leaders, accepted GameCredits into its ranks.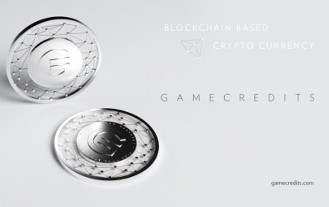 September 27, Belgrade, Serbia — GameCredits, a blockchain company driving innovation in the gaming industry, today officially became a member of Hyperledger, a global collaborative effort led by the Linux Foundation. This announcement strengthens GameCredits' position as a company that is set to shape the blockchain landscape in years to come.
Joining the ranks of IBM, Intel, Cisco and other industry giants, GameCredits will be able to utilize enterprise-grade technology and in return share its own expertise and actively contribute to the alliance. The gaming industry remains the company's primary focus, and GameCredits' inclusion will add some diversity to the long list of industries Hyperledger caters to.
"Gaming is a rapidly growing industry that surpassed $100 billion last year. It's becoming a complex business with many stakeholders vying for a better position, from game developers to publishers, from emerging eSports brands to media conglomerates, and of course gamers themselves. Under our GNation initiative we are developing blockchain solutions to maximize value creation in this industry." said GameCredits COO Alex Migitko, adding:
"Many of the solutions GameCredits is developing will be applicable to adjacent industries. We intend to contribute to HyperLedger projects to participate in the advancement of blockchain technologies in general. On the flipside, HyperLedger will also allow us to keep in touch with latest blockchain innovations because we will be in the company of leaders from across industries."
Hyperledger recognizes the impact blockchain is making and wants to facilitate an open-source approach that will ensure progress and mainstream adoption. GameCredits shares this vision, which is why joining HyperLedger is an important next step for the company.
In addition to intensifying efforts regarding the development of blockchain technology, GameCredits also continues to make strides in the gaming community.
The company will soon introduce GNation, a global community that will give gamers and game developers a voice. GNation's mission is to provide better bargaining power for gamers and faster and larger payouts for developers, by introducing a range of blockchain products designed specifically for the gaming industry. GNation wants to remove the stigma that comes with being a gamer and level the playing field for independent developers.
To show the world how big and capable the gaming community is, GameCredits plans to launch GShare, the official charity organization of GNation. Besides directly helping those in need, the goal is to help gamers become more informed and empathetic towards others living in difficult conditions all around the world.
About GameCredits
GameCredits is an international, multicultural company striving to transform the gaming industry with its GameCredits digital currency (GAME) and a suite of other blockchain-based products. Founded in 2016 in Belgrade, Serbia, GameCredits now employs a team of more than 100 people across 10 offices in five countries.
For more information, visit: www.gamecredits.com.
Contact
For additional inquiries, contact: Tamara Stavljanin, GameCredits PR: tamara.stavljanin@gamecredits.com